Click the banner for the tour schedule.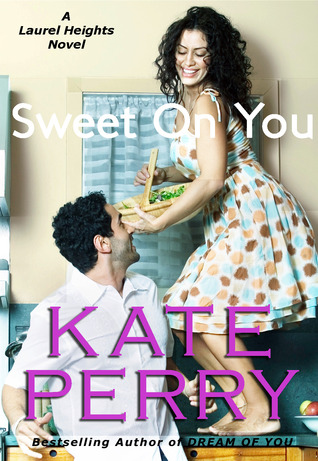 Title: Sweet On You (Laurel Heights, #6)
Author: Kate Perry
Genre: Adult, Contemporary Romance
Publisher: Phoenix Rising Enterprises, Inc
Release Date: 20 December 2012
Pages: 122 (eBook)
Synopsis
Sugar and spice and everything…naughty?
Pastry-chef-to-the-stars Daniela Rossi wants one thing: the abandoned building South of Market. Turning it into a soup kitchen for the homeless is the only thing that's excited her in months. And Daniella needs to feel again. Until she finds herself feeling too much – for the man who's competition for the property.
Ruthless entrepreneur Nico Cruz wants one thing: the abandoned SOMA building he grew up in, where his brother was killed. Destroying it is the only thing that will set his brother's soul at peace. And Nico always gets what he wants. But Daniela's sweet temptation makes him question what it will take to soothe his own soul.
Fortunately, in this bidding war, all's fair…
My Rating
* * *
The Review
It's been a long time since I last picked up an adult contemporary romance so when I came across Sweet On You, it sounded just what I needed to get back into the genre. And it was. Sweet On You begins with Danielle who is all but had it with her choice of career. She might have been the best at being a pastry chef but lately, it's been all work. She's had enough of people treating her more like a pastry chef and less like a person.
Call it a pre-midlife crisis or call it a change of heart, Danielle knows she won't be ever going back to her former glamorous life once she spots a kid giving her sister a teddy bear from the trash bin. She's never known life on the other side of the tracks but she does know she needs to feed the homeless kids. And maybe buy the building they're living in so that she could turn it in a soup kitchen. It sounds perfect. However, that's where Nico comes in, he's had his sights set on the building just so he could buy and have it demolished in order to fulfill the promise he made to his brother. Thus, starts a battle between Danielle and Nico.
Despite what started as a surprising first chance meeting, the instant attraction and the heavy flirtation kind of felt off. Still, it was easier to see how Danielle and Nico fit together and hot to read about. I could see where both of them were coming from and it was easy to predict how it would all end, but it was fun reading about it. Sweet On You is definitely all it promised to be, sugary, spicy and naughty.
Even though I wasn't expecting Danielle's assistant Marley to have a story of her own, it was nice reading it. It definitely gave a much clearer insight inside the world of Danielle. What I really liked about Sweet On You is how much Danielle and Marley grow in just over a hundred pages. The pace is fast and the chapters are arranged in multiple perspectives of Nico, Danielle and Marley. It's refreshing to read them because you get the know-how of what's everyone thinking and doing but it also leaves space for the reader to be left guessing a little.
Sweet On You is the sixth book in the Laurel Heights series but it can be read as a stand alone. I would totally recommend it as a light read which can be finished in a single sitting. A guilty pleasure read, if you must. I would definitely be reading more from Kate Perry. Also I think I can guess who the next book in the series will be about!

Best Quotes:
"Love doesn't cause catastrophes and death."
"No, those are just parts of living."

She cupped his face.

"Love dictates how we react to them though."
About the Author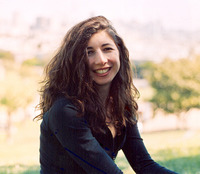 As a little girl, Kate dreamt of many things. Like becoming a ninja. Dressing up in black and carrying a big sword? Seemed like a no brainer.

However, Fate had other plans for her, and she studied Kung Fu San Soo instead. A Kung Fu Master, Kate now has more weapons than she ever imagined—including several swords.

She lives in San Francisco. Voted by her friends as the woman they'd most want to stroll with down a dark alley, Kate's as likely to be spotted at the opera as she is doing tai chi in Golden Gate Park. The rest of the time, she's in her favorite cafe, working on her next novel.
Kate Perry can be found at
Thanks to Kate Perry and ATOMR
for providing me a copy of Sweet On You for review.