Since my partner wasn't able to participate, I interviewed myself and had fun doing it.
HOW DID YOU COME UP WITH YOUR BLOG NAME?
I had a random blog on Posterous titled Artsy Musings but I didn't use it much. I came up with it because I'm artsy and I daydream a lot. So when I decided to book blog, I thought I'd use it but it wasn't bookish so I added of a Bibliophile which made it kind of long. But I'm fine with it. I love it.
WHAT GENRE/SUBJECT MATTER DO YOU READ AND REVIEW MOST ON YOUR BLOG?
My go-to genre have alway been contemporary but I usually review other genres more on my blog. I don't know why that is, though.
NAME THE 3 BOOKS YOU'RE EXCITED FOR IN 2014!
2014 is killing me with all the wonderful releases and it's only February. Having said that, I'm most excited for
Heir of Fire
by Sarah J Maas, the yet
untitled third book
in The Raven Cycle series by Maggie Stiefvater and
In a Handful of Dust
by Mindy McGinnis.
WHERE IN THE WORLD ARE YOU BLOGGING FROM?
I'm blogging all the way from Pakistan. Asian blogger says hello!
TELL US — HOW DID YOU GET INTO BLOGGING IN THE FIRST PLACE?
I never got blogs or blogging but then I stumbled across a few via Goodreads and thought that this was something I could totally do because hello, books forever. I tried it out on Tumblr and then officially started book blogging a little over two years ago.
APART FROM READING, WHAT OTHER HOBBIES/INTERESTS DO YOU HAVE?
Sometimes, I sketch and paint but it's been too long since I've done that and I want to start doing it again. Does watching TV shows count? Of course, it does. So I just binge-watched the first season of Orphan Black which was awesome and started watching Veronica Mars. I also like to take random photos of things and write poetry whenever the mood strikes.
IF YOU WERE STUCK ON A DESERTED ISLAND, WHICH BOOKS WOULD YOU BRING WITH YOU?
Vicious
by VE Schwab because Victor Vale,
The Dream Thieves
because Pynch is my ship and the raven boys are the best, and
Harry Potter
because I'd get to sneak in seven books instead of one and get to use it as a weapon if anyone tries to kill me. Oh wait, it's deserted. Err, I've been reading too many books, okay.
IF YOU WERE STUCK IN SOME DANGEROUS SITUATION (LIKE A FIRE, A SINKING SHIP, A WARZONE), WHICH BOOK BOY OR GIRL WOULD YOU WANT TO COME AND SAVE YOU?
Ronan Lynch (
The Raven Cycle
by Maggie Stiefvater) would be a badass fistslamming his way into the fire. No kidding. Also, Lynn (
Not a Drop to Drink
by Mindy McGinnis) would rock in a warzone.
YOU'RE ATTENDING A PARTY WITH YOUR FRIENDS. SUDDENLY, THE DJ CHANGES THE SONG AND IT'S YOUR SONG – WHAT SONG WOULD THAT BE?
I love this question and how hard it is to answer it. I've been obsessed with
What You Know
by Two Door Cinema Club as well as
Now You
by GJan lately so, I'd probably go with these two.
WHAT 3 MOVIES WOULD YOU LOVE TO HAVE YOUR FAVORITE AUTHOR WRITE INTO BOOKS, OR VICE VERSA?
I'd love to read the book versions of
The Breakfast Club
(could be written by Gayle Forman, I think),
(500) Days of Summer
(Sarra Manning can ace this as a book), and
Inception
(VE Schwab can totally write this) or something similar. They are the three of my favorite movies and would make for fantastic reads or maybe I'm just biased.
As for books, well,
Vicious
is already happening in 2016 and
The Raven Boys
movie is in the pipeline. Other than these, I'd love to for Marissa Meyer's
Lunar Chronicles
to be made into movies, or better yet, a TV series. Now
that
would be awesome.
BOOK SPINE POETRY
Since I'm away from home and only have two print books with me, I decided to do a book spine poetry using some of my favorite books.

What do you think?
BOOK VALENTINES
A little Vicious backstory: Victor Vale has this habit of defacing his
über-cool psychologists parents' books into simpler messages. Seeing as Victor hates wasting words, I chose some of his own words, put a spin on them, and proclaimed my love for him.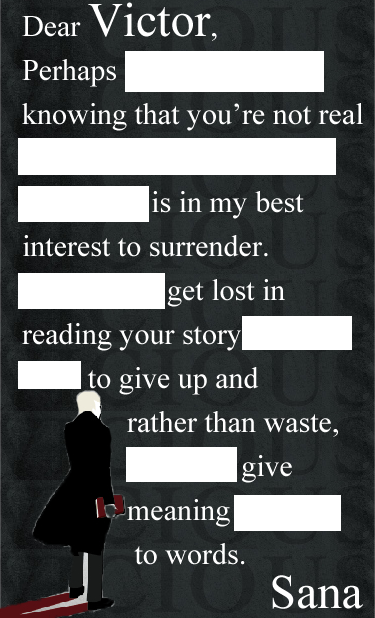 MASH-UP: ARTSY YA CHARACTERS
I love and appreciate art of any kind from poetry to architecture. I also like to paint and sketch sometimes so, I decided to highlight some of the artsy characters in YA.
THE PAINTER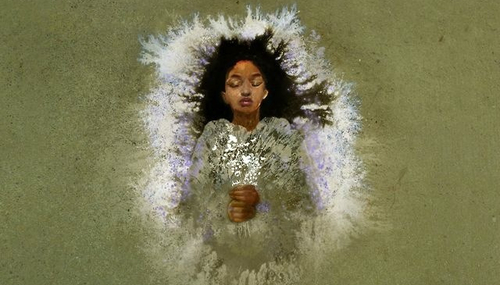 We all know that Peeta is a great painter along with being a great baker. His his camouflaging skills were great in The Hunger Games and I loved that he painted Rue in Catching Fire.
THE PERFORMER OF ARTS
I haven't read John Green's Will Grayson, Will Grayson yet. I only know that it has a character who performs musicals. I love this so much. Also, I loved that Willem De Ruiter from Gayle Forman's Just One Day performs Shakespearean plays.
THE COMIC BOOK ARTIST
Trevor from Kasie West's Pivot Point is a comic book artist and this is probably why I adore him as much as I do. It's a very cool hobby to have.
THE INSTRUMENT PLAYER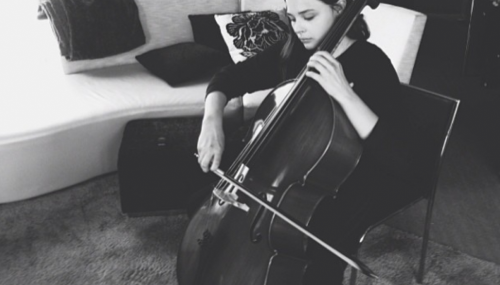 I only know that Mia Hall from Gayle Forman's If I Stay plays cello and I think that is great. I'd love to read more about character who play instruments in YA.
I'll be updating this post with the mini-challenges throughout the day.
Are you taking part in Love-a-Thon? Let me know below.