Click the banner for the tour schedule.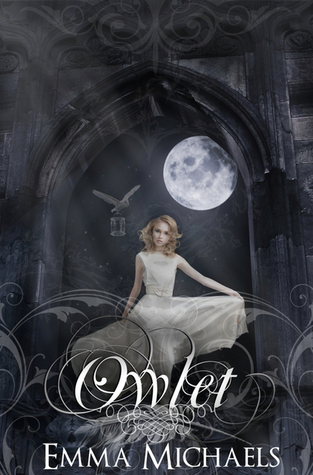 Title: Owlet (Society of Feathers, #1)
Genre: Young Adult, Fantasy
Publisher: Tribute Books
Release Date: 13 October 2012
Pages: 178 (eARC)
Synopsis
Somewhere between falling and flying… there is a girl.
Iris has a secret. She lost her memory eight years ago and never told a living soul. After an asthma attack one night she finds out that her dreams of a strange house on a snowy island may be a memory resurfacing but the more she learns about the past the more she realizes the life she has been living is a lie. As the façade her father has built starts to crumble around her she will have to decide which means more to her; the truth or her life.
My Rating
* * * *
Owlet begins and ends with a dream and in between, the words have a singsong and dreamlike quality to them as if they are floating inside the mind of the reader.
I didn't know what to expect from Iris and her story. It is so unique to read a fantasy book where the main character is asthmatic, dreams of flying and has more than a subtle conscience speaking to her about the life she no longer remembers.
While the reason behind Iris's memory loss is not made clear, it is clear that Iris is being protected from humans that want her dead. Humans that are have birds as half-souls just like her. Iris was supposed to have dies as a baby because of what she was thought to be. But unconditional love made her parents want to protect her at any cost and that cost was not telling Iris who she really is.
Yet she dreams of an island she calls her Never-Never and flies to that island in her dreams and knows it like the back of her hand. When she finally gathers the courage to tell her father about the strange dreams, he is overjoyed and relieved. He decides to send her to the island with Diana, her caretaker telling her he'd join her soon and finally tell her the truth.
On the island, which is exactly like the her Never-Never, her mind tells her that she will also find him. He who has been waiting for her to find him and in her core she really knows him. Falcon was sent to harm her but he couldn't do it and instead they fell in love as children. But then the dangerous circumstances and her memory loss made her forget him. Now he is adamant to never go through the pain of her not recognizing him.
Owlet is a very refreshing book in the fantasy genre. It isn't long and when it ended I wanted to go on reading about the true self of Iris and what it means for Falcon. Though we only get to read about the secondary characters for a short amount of time, they really stick with you especially Diana and Nathanial. Emma Michaels is a talented author for having written Owlet with such an open mind and embracing the concept of the Stryx. I am looking forward to read more of her work.
"Chocolate chip pancakes are more important than grudges."
"Closing her eyes for a moment, just wanting to clear away the tears from her lashes so that she could see Falcon clearly, Iris suddenly felt as though she was being pulled away from sweet oblivion as her moment of dreamless sleep slipped away from her and she felt snow against her skin."
The Excerpt for the read along
The song is part of the legend. There is the original legend on the Vermilion but then there is also the Stryx legend of Tessa and Orinthian. Tessa was a Vermilion who fell in love with Orinthian. When word of their sad story spread songs were written about it, and this was one of them, a more recent version, in fact. My favorite…

Even as the stars shine, I only see the night.
Until I found a way to illuminate my sky;
A simple touch palm to palm with the man I came to love;
Sent the vivid colors of the world pouring into my gaze.
A simple touch that changed my life, as;
My heart started to dream in color.
I may be blind but he showed me the beauty the world had to offer;
By giving me one breath of his life at a time.
Slowly as he showed me sights I watched his face wither;
As my seeing the world's beauty slowly stole him away from me.
I ran from him on swift wings to a place of safety;
And asked the Eyrie to lay me to rest.
I would not risk one of their own for my greed;
But as I asked them to let me pass,
I remembered that I had never seen the sun rise through the sky.
I asked them for only one favor,
I wanted to die flying;
On the Isle of White, from the highest cliff at sunrise;
I stood on the edge of death and felt the warmth on my face.
But before I could fall forward I felt gentle palms against my own,
And saw the sky was more than I ever imagined.
The colors set my heart afire.
As it did I watched my Orinthian's sacrifice;
I faced a choice worse than the only one I had graced myself;
And learned to fly;
Flying to his side again;
Somewhere we would always see the world's most exquisite beauty…
Together.
About the Author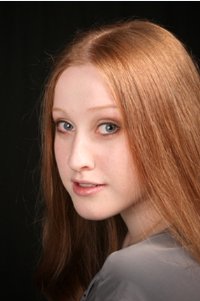 Emma Michaels is the author of the 'A Sense of Truth' and 'Society of Feathers' series. Her goal with her latest YA novel 'Owlet' is to give others what she did not have growing up; a strong female protagonist with asthma. While her previous aspiration was to be a lady knight she realized that not being able to run more than a few feet might become a hindrance so turned to writing instead. Her day jobs include being a cover artist, marketing consultant and silk screen designer.
As the founder of The Writers Voice blog she loves to connect authors and readers. As a book blogger turned author, she was born and raised in Los Angeles, California, until she moved at eighteen to Washington State. Suddenly, the world was a new place filled with tall green trees that reached further for the sky with every moment, making her want to do the same. Ever since, she has tried to make her life something new and different from what it was before, pursuing her future career, setting high goals and reaching for them. With the support of her fiancé, Chihuahua, and her amazing blog followers and fellow bloggers, she wants to prove to the world that anything is possible and help inspire fellow literary lovers to reach for their dreams.

Emma Michaels can be found at