I am a sucker for anything paranormal and so when it comes to vampires, I am all for them! I loved ReVamped and I am so, so excited for ReAwakened! First the cover was revealed and now we get a look at an excerpt from ReAwakened. I know this excerpt and I love what Ada has done with the outcome, yay! So here we go!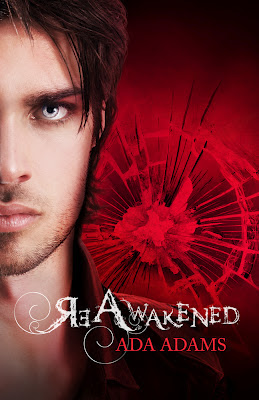 Title:
ReAwakened
(Angel Creek, #2)
Genre: Young Adult, Paranormal
Publisher: CreateSpace
Release Date: Fall 2012
Pages: N/A (eBook)


Synopsis
No official synopsis as yet.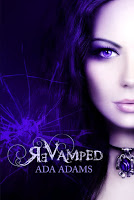 The Excerpt
"Meeting Razor" – "ReAwakened"
Ada Adams
My two-story fall was cushioned by the intruder's body. He—a vampire, I realized—groaned as I landed on top of him, forcing his body into the muddy ground. I reached for my dagger, but he was quicker. Before I had a chance to pull it out, he slipped out from underneath me, flipping me over so that he was on top. His firm, muscular body pressed tightly against mine as his hands pinned my wrists to either side of my head. His face was covered by shadows, but I could make out a mischievous smirk dancing across perfectly-shaped full lips.
"You're quite feisty, aren't you?" he chuckled, bending forward to examine me. Deep, charcoal eyes overflowed with amusement.
He was actually enjoying this.
"I don't wanna hurt you," he whispered in a deep, throaty voice. "I'm gonna release you now. Don't do anything stupid."
He lifted his arm, removing his right hand from my left wrist. The moment I felt some freedom, I leaped forward, attempting a left hook at his jaw. He blocked my hand, once again pushing it toward the ground.
"I said I wasn't going to hurt you!" he growled, pinning me even further into the soft, wet earth.
"Yes, but I never said I wouldn't hurt you," I snapped.
He brought his face toward mine. "I'd like to see you try," he whispered.
Challenge accepted.
I raised my head—the only part of my body that wasn't restrained by the stranger's body—inching my lips closer to his. He tensed for a moment, his eyes searching mine, as if surprised by my sudden change in behavior. Drops of rainwater slid down his chiseled jaw, pausing briefly on his lips before they plummeted onto mine. Then, a slow, smug smile spread across his face. I felt his body relax and he leaned even closer. His breath caressed my skin as his lips drew near.
It was exactly what I needed. Summoning all my strength, I twisted my hips to the side, shooting them up and out, then launching my legs from the ground. Thrown off-balance, my captor groaned and released one of my arms to brace for the fall, giving me the perfect opportunity to reach for my dagger. In one smooth move I darted behind him, placing him in a secure headlock—the blade of my weapon aimed directly at his heart.
"Who are you?" I demanded when I was certain he couldn't escape my grip.
"I'm a twenty-four-year-old Taurus who enjoys long walks on the beach." Even though I couldn't see his face, I could feel his arrogant grin.
"You have ten seconds to explain yourself," I ordered. "And then I'm really going to hurt you."
"Oh, come on! Can't we get back to kissing? You can't tease a guy like that."
"Ten, nine…" I pressed the dagger deeper into him, nicking the leather of his jacket.
"Oh, alright. You're no fun," he sighed. "My name is Razor."
"What kind of a name is that?"
"What kind of a nickname is that?"
"Spike, Blade, Fang—all the good, pointy objects were already taken by fictional characters. It was the best I could do."
About the Author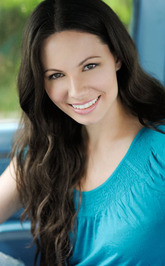 "Many people sing in the shower. I, on the other hand, write scenes in my head and act them out."
At age five, Ada read her first chapter book – Pippi Longstocking. Ever since that moment, she developed an intense passion for the stories and characters found within the pages of literature. In her career as an actress and a writer, Ada currently spends most of her days immersed in imaginary worlds. Much like the characters she enjoys playing and writing about, Ada is a martial artist with a Black Belt in Shotokan Karate. She is also a big proponent of lifelong learning, and has attained Bachelor of Arts in Psychology (it aids in creating characters with unique quirks!) as well as a Master's of Science in Education. Ada strives to bring a fresh voice and perspective to fiction. She has been writing creatively for many years. "ReVamped" is her debut novel. She lives in Toronto, Canada, and enjoys adventurous nature hikes with her adorable puppies Cara and Oreo.

Ada Adams can be found at