Please spring weather continues.
LIST OF NEWSWORTHY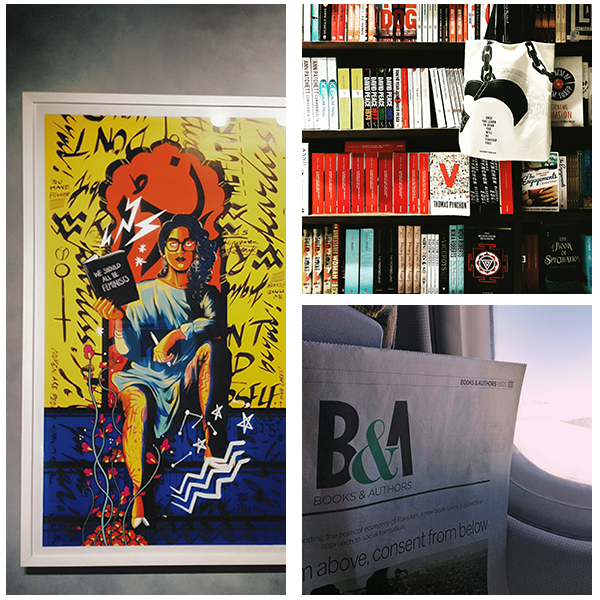 Ready Player One. Not.
I mean, I was mainly looking to have a good time when it came to the movie adaptation but I guess I put too much focus on that because for the most part, I didn't really have a good time. It still annoys me how much they changed the quests and not for the better. That's probably my main issue with the movie because arghhh.
Short Trip
I had to travel for about ten days to another state and even though, it was quite hot there I managed to have a nice little trip. Met up with a couple of friends, browsed a bookstore for more than an hour while my mother and sister sat and looked through some books which has never happened before, at least in a bookstore haha.
It also kick-started my sleeping soundly before 12 am thing and honestly, it's been years since I got full nights' sleeps so regularly and I've been loving it. Is this how normal people feel? I'm in awe. However, Ramadan is coming up soon and that is sure to mess up my sleeping schedule and I'm so not looking forward to that. It was good while it lasted, I guess sads.
Readathon-ing
I decided to take part in the 24-hour readathon which began on April 28th. I only managed to read a little over 400 pages because I ended up napping a lot. It was still fun, though to try to push myself even though I gave up on it pretty quickly haha.
TV WATCH
Kinda sorta getting back into the habit.

Jane the Virgin – I MAY NEVER RECOVER BECAUSE OF THE LAST 30 SECONDS OF THE SEASON FINALE. What in the world, show?!
The End of the Fucking World – I finally finished it and I'm honestly still not sure if I even like the show. What the fuck was that ending, though?
New Girl – I can't believe it's gonna be over so quickly and that it's the last season, but I'm loving it so much.
The Flash – Oh boy, this season has been pretty predictable and there have been way too many average episodes because FUCKING RALPH DIBNEY. Please stop.
Killing Eve – This is a show that my sister recommended to me and I decided to try it out when she explained what the first episode was about. Boy, did I ended up loving it right from the first minute. Killing Eve is basically about a psychopath female assassin and Eve who's tasked with catching her. It's funny, it has gruesome murder scenes and just amazing. 10/10 would recommend!
MOVIE WATCH
Oh, boy.

Ready Player One (6/10) – I honestly had such high hopes because I wanted to have a good time and sigh.
LIST OF READS
I honestly tried so hard to be better at reading and almost succeeded.

Tell Me Three Things by Julie Buxbaum – This was a great contemporary! I basically cannot get enough of the whole pen pals but hate each other IRL trope so had to read this.
Pride by Ibi Zoboi – SO GREAT! I loved Zuri and this is probably gonna be the only retelling of Pride & Prejudice that I will always recommend since I'm not a fan of P&P at all.
Circe by Madeline Miller – CIRCE, MY LOVE. There were definitely some weird things because Greek gods but overall, it's beautifully written and I couldn't get enough of it.
The Fifth to Die by J. D. Barker – SO TWISTY. Loved it. Although, I'm a bit mad that it introduced too many things and didn't answer all of them, whyyy.
The Barrow Will Send What It May by Margaret Killjoy – The first book, The Lamb Will Slaughter the Lion, is probably my favorite but this was good, too. I really we get more stories about these queer anarchists demon hunters.
Space Opera by Catherynne M. Valente – So good! There are way too many things and run-on sentences in the sense that a paragraph would start somewhere and end up talking about something completely unrelated. It does take some getting used to but I'm glad I pushed through because THIS BOOK sobs.
Black Bolt Vol. 1: Hard Time by Saladin Ahmed, Christian Ward – THE ART! Stunning and I loved Black Bolt himself, too.
Arrivals by Michael R. Underwood – A great start! It's my first ever foray into reading episodic serials and I'm a fan.
LIST OF BOOK ACQUISITIONS
Zero sense of shelf control, ha.

The Bloodprint by Ausma Zehanat Khan
The Barrow Will Send What It May by Margaret Killjoy
Tell Me Three Things by Julie Buxbaum
A Little Life by Hanya Yanagihara
Wonder Woman: Warbringer by Leigh Bardugo
The Knife of Never Letting Go by Patrick Ness
The Ask and the Answer by Patrick Ness
Monsters of Men by Patrick Ness
Little Fires Everywhere by Celeste Ng
The Breakthrough by Daphne Du Maurier
Three Japanese Short Stories by Akutagawa and Others
The Three Electroknights by Stanislaw Lem
Daydream and Drunkenness of a Young Lady by Clarice Lispector
The Missing Girl by Shirley Jackson
The Distance of the Moon by Italo Calvino
The Finger by William S. Burroughs
Lance by Vladimir Nabokov
Summer of Salt by Katrina Leno
If We Were Villains by M.L. Rio
The Finger by William S. Burroughs
Lance by Vladimir Nabokov
One Way by S. J. Morden
Space Opera by Catherynne M. Valente
Circe by Madeline Miller
America Vol. 2: Fast and Fuertona by Gabby Rivera, Joe Quinones, Flaviano, Stacey Lee
Pride by Ibi Zoboi
For a Muse of Fire by Heidi Heilig
Charmed Life by Diana Wynne Jones
The One by John Marrs
Arrivals by Michael R. Underwood
The Wicked + The Divine Vol. 6: Imperial Phase Part 2 by Kieron Gillen, Jamie McKelvie, Matt Wilson
The Well of Lost Plots by Jasper Fforde
First Among Sequels by Jasper Fforde
One of Our Thursdays Is Missing by Jasper Fforde
The Woman Who Died a Lot by Jasper Fforde
Tyler Johnson Was Here by Jay Coles
Amberlough by Lara Elena Donnelly
The Astonishing Color of After by Emily X.R. Pan
Sawkill Girls by Claire Legrand
What If It's Us by Adam Silvera, Becky Albertalli
Obsidio by Amie Kaufman, Jay Kristoff
A Pocketful of Crows by Joanne M. Harris
Space Unicorn Blues by TJ Berry
Maybe in Another Life by Taylor Jenkins Reid
I'll Be Gone in the Dark by Michelle McNamara
False Hearts by Laura Lam
Circe by Madeline Miller
PLAYLIST
I actually put it on my to-do to listen to more music and failed quite miserably looking at the state of my playlist.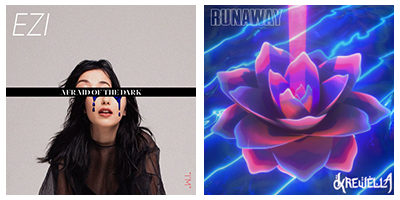 How was your April?