This tri-monthly recap is in lieu of missing out on posting the last three recaps which led me to breaking my 47-month streak of posting them every month since August 2013 sobs (I checked). Yet another reason to dislike summer.
LIST OF NEWSWORTHY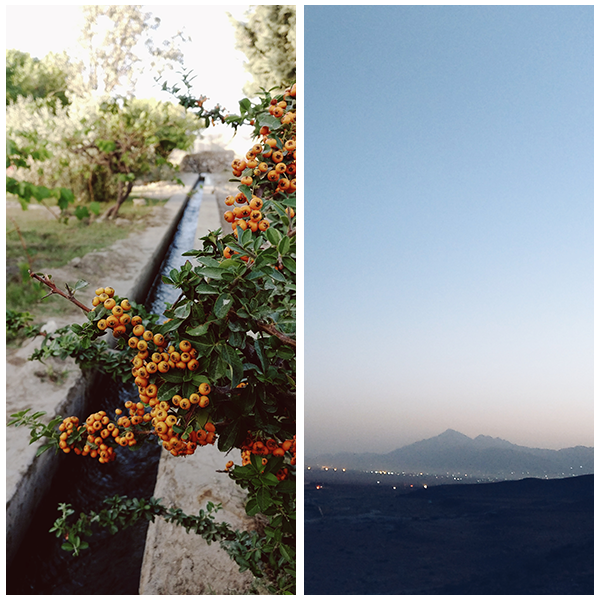 People-d Out
Even though I've gotten used to summer being the worst time of the year because so many people visit (mainly, my sisters and their kids), this was probably the one time I wasn't mentally prepared for any of it. I've lost count of the number of socializing events I managed to get out of, but I still met too many people. Even when left at home, there were always too many kids seeking attention so there was basically no downtime until they all left. I'm actually glad work kept me busy for a lot of it so my family was actually shocked when I decided to go on a picnic with them haha. It's all a big blur now which is probably why this section is so small.
E-Reader Joys
I finally received my Kindle Voyage at the end of July; I've hardly read on my phone since then and I've been extremely happy with it. I didn't quite like the look of either the Paperwhite or the Oasis (too asymmetrical for my taste) so went with Voyage and it's the best thing ever especially considering it's my first e-reader ever. I also discovered how the whole Docs thing works and syncs which I had no idea about before. However, in a typical me move, I've managed to drop it twice so far but it didn't get a single scratch on it haha.
TV WATCH
I had a super laidback time when it came to catching up on shows and totally ignored all the summer shows, too. I'm still not in the mood and all these shows coming back is overwhelming me. I DON'T KNOW WHAT HAPPENED TO ME.

Code Geass – I totally need to continue this one since all the episodes are kickass.
Haikyuu – I did watch a couple more episodes back in June…and then stopped. I love this show too much to want to watch it all so soon so definitely taking my sweet time with it, ha.
Younger – I watched the first 2 episodes of the latest season and then for some reason, I stopped. I definitely want to continue and maybe even live-tweet it as I go because this show has some really ridiculous lines.
Doctor Who – Finally continued watching from season 3 onwards and I've to say, I didn't like the personality of Martha Jones all that much though she did improve a lot towards the end. Donna is definitely my favorite companion to date and has such a heartbreaking arc, gaaah. However, I don't think I've seen a show do a more obvious fan service than what Doctor Who did at the end of season 4? What the actual fuck? Anyway, I'm so glad I finally got to see more of the villains and while Weeping Angels are my favorite, I also loved Adipose a lot. Definitely missing seeing Tennant as the Doctor, but also enjoying season 5 so far so it's a tossup.
Castlevania – I had no idea what Castlevania was even about going in and I ended up liking it a lot. It's more like a prequel introduction to the actual show (which is based on a video game) since it's only 4 episodes long. Can't wait for more!
The Flash – I totally forgot about my rewatch so I continued it and I'm still on season 2. I don't rewatch shows so this has been a fun (and feelsy, ofc) experience because I easily can't enough of Team Flash.
iZombie – I watched a few more episodes of season 3 and it's more of the same but I'm enjoying it. Also, totally called Blaine's arc so thank goodness they decided against dragging it through a whole season.
Young Sheldon – The premiere was good enough so I might just continue when it comes back in November.
The Big Bang Theory – Looks like this season might be one of the better ones, after all.
MOVIE WATCH
Totally random decisions when it came to watching movies.

Guardians of the Galaxy Vol. 2 (7

/10) – I basically only liked it as much as I did because of Baby Groot and all the funny scenes. Otherwise, I wasn't totally sold on the plot and the portrayal of Mantis being an airhead really put me off.
Hasan Minhaj: Homecoming King (7/10) – Some of the things were super relatable being brown and Muslim myself. On the other hand, I can't quite believe that almost all of his standup revolved around his white ex-girlfriend, whaa-?
Your Name. (10/10) – SO GOOD, I WANT TO CRY AGAIN. This movie has everything from humor to feels and beautiful af scenery. I highly recommend it.
LIST OF READS
I really wanted to start saying a little something about the books I read but not this time since there are so many and I can't overcome my lazy, hee. Overall, I had a great summer in terms of reading and the good books far outweighed the bad ones. I'm glad I managed to read as much as I did even.

Hunting Party by Elizabeth Moon
Born a Crime by Trevor Noah
The Dispatcher by John Scalzi
Blood upon the Sand by Bradley P. Beaulieu
Zoe's Tale by John Scalzi
Sporting Chance by Elizabeth Moon
Wicked Like a Wildflower by Lana Popović
The Immortals by Jordanna Max Brodsky
The Bear and the Nightingale by Katherine Arden
The Prey of Gods by Nicky Drayden
The Fourth Monkey by J.D. Barker
Horrorstör by Grady Hendrix
The Ask and the Answer by Patrick Ness (reread)
Castle in the Air by Diana Wynne Jones
The Epic Crush of Genie Lo by F.C. Yee
My Life As a White Trash Zombie by Diana Rowland

Crooked Kingdom by Leigh Bardugo

Magic Bites by Ilona Andrews

The Black Tides of Heaven by JY Yang

The Red Threads of Fate by JY Yang
Quiet Girl in a Noisy World by Debbie Tung
Our Dark Duet by Victoria Schwab (reread)

LIST OF BOOK ACQUISITIONS
I got 67 books in 3 months which is hilarious because my rate of reading books is not even a quarter of my book buying rate. No plans of stopping, though especially since I've gotten better at reading books as soon as buying them.

Outriders by Jay Posey
The Epic Crush of Genie Lo by F.C. Yee
We Are the Ants by Sh

aun David Hutchinson

Updraft by Fran Wilde
Beastly Bones by William Ritter
The Bear and the Nightingale by Katherine Arden
Tell The Wolves I'm Home by

Carol Rifka Brunt

Howl's Moving Castle by Diana Wynne Jones
Castle in the Air by Diana Wynne Jones
House of Many Ways by Diana Wynne Jones
Harry Potter and the Philosopher's Stone by J.K. Rowling
The Impostor Queen by Sarah Fine
Bookburners by Max Gladstone,

Brian Francis Slattery, Margaret Dunlap, Mur Lafferty

All the Birds in the Sky by Charlie Jane Anders
The Geek Feminist Revolution by Kameron Hurley
Too Like the Lightning by Ada Palmer
Empire of Time by Daniel Godfrey
Moon Called by Patricia Briggs
Hell Divers by Nicholas Sansbury Smith
Valor's Choice by Tanya Huff
The Darwin Elevator by Jason M. Hough
The Song of Achilles by Madeline Miller
Certain Dark Things by Silvia Moreno-Garcia
The Golem and the Jinni by Helene Wecker
Lucky in Love by Kasie West
Horrorstör by Grady Hendrix
Shadowshaper by

Daniel José Older

Vassa in the Night by Sarah Porter
Everything All at Once by Katrina Leno
Our Dark Duet by Victoria Schwab
Last Call at the Nightshade Lounge by Paul Krueger
The Fourth Monkey by J.D. Barker
Noteworthy by Riley Redgate
The Paper Menagerie and Other Stories by Ken Liu
His Majesty's Dragon by Naomi Novak
The Lamb Will Slaughter the Lion by Margaret Killjoy
Battle Royale: Remastered by Koushun Takami, Nathan Collins
Nightshades by Melissa F. Olson
Winter of the Gods by Jordanna Max Brodsky
Karen Memory by Elizabeth Moon
The Copper Promise by Jen Williams
The Iron Ghost by Jen Williams
Station Eleven by Emily

St. John Mandel

The Immortalists by Chloe Benjamin
Pines by Blake Crouch
Wayward by Blake Crouch
The Last Town by Blake Crouch
The Ruin of Angels by Max Gladstone
The Blade Itself by Joes Abercrombie
Quiet Girl in a Noisy World by Debbie Tung
Taste of Marrow by Sarah Gailey
Love, Life, and the List by Kasie West
The Fold by Peter Clines
Age of Myth by Michael J. Sullivan
My Life As a White Trash Zombie by Diana Rowland
Central Station by Lavie Tidhar
Red Sister by Mark Lawrence
Doctor Who: Tales of Terror by Jacqueline Rayner, Mike Tucker, Paul Magrs, Richard Dungworth, Scott Handcock, Craig Donaghy
Magic Bleeds by Ilona Andrews
The Black Tides of Heaven by JY Yang
The Eyre Affair by Jasper Fforde
Lost in a Good Book by Jasper Fforde
Bitten by Kelley Armstrong
Dark Matter by Blake Crouch
Trading in Danger by Elizabeth Moon
Magic Burns by Ilona Andrews
The Red Threads of Fate by JY Yang
PLAYLIST
I don't know when the shift happened but I only started listening to music on my walks so not a whole lot of listening overall went on especially in September when I took a 3-week break from walking and only listened to a bit of music at the end of September. I don't think I've even listened to all of PVRIS's latest album yet (which sadly, doesn't sound like it's better than their debut so).

How was your summer?