Still hate hot weather, when is summer over again?
LIST OF NEWSWORTHY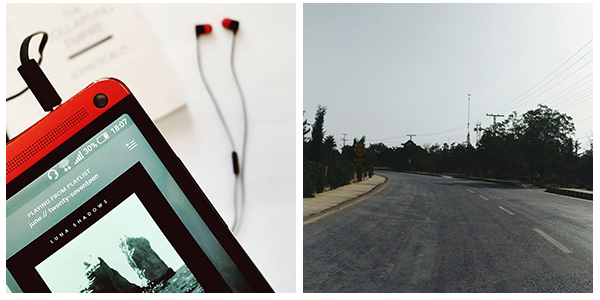 High highs and low lows
Oh my god, June was such a month. It started well enough despite it being too hot and I even got used to the much-more-than-usual-sleep-deprived routine which I'd like to return because now that Ramadan is over, I've been getting sleep in 2-hour bursts and just how do I get rid of that nonsense sobs.
This Eid was definitely one of a kind and actually didn't even feel like Eid with all of us being too busy what with my Mom getting suddenly sick and my sister-in-law having her third baby. All the time I spend looking for clothes with non-floral prints and not even getting to wear them yet haha (honestly, what's this Southeast Asian fixation on floral prints on every item of clothing every damn summer).
Feels and stuff
Back to regularly scheduled 4 and 5-star reads, phew. So yeah, still not over the ending of Our Dark Duet and the fact that Melina Marchetta made me tear up in 28 pages over Jimmy Hailler and even Rosie. Oh and super excited about Blue's casting in Simon Vs movie and still emotional over Sensa8 getting a finale it deserves which isn't at all enough but I'll take their offer of a 2-hour finale.
TV WATCH
Behold the shortest TV watch list to ever debut on this blog, who'd have thought. I actually didn't watch ANY TV shows for about 4 weeks which is a first for me in a decade or so.

Skam – Skam is the only show I wanted to watch since it was ending and I wanted to watch it all in one go and oh my god, definitely cried watching some really intense scenes. I appreciate the fuck out of the fact there was talk of fasting (every year I wonder if swallowing your spit breaks your fast so I had a good laugh about that), Sana and Isak discussing why Sana had to have a touch exterior growing up as a Norwegian Moroccan Muslim girl in Norway and Isak making her see the good side of it (MY BROTP), Sana's monologue on her anger issues and where they stem from, the friendship element between the girls and just that perfect finale. I'M FINE.
Haikyuu – I totally planned on watching a more episodes in June than just the one I managed to watch (insert eye roll at self), but I also expected to not have a lot of time to anyway. I'd be damned if I don't watch it all in July, though.
MOVIE WATCH
At least I watched the only movie I should have, right.

Wonder Woman (7

/10) – I already had high expectations from Wonder Woman and then with Twitter basically going crazy over the movie, I had built up this intense curiosity. However, I'd also read criticism by that point some of which I thought valid upon seeing the movie myself. Anyway, I'm a bit sad I didn't love love it but also not wholly bothered that I didn't.
First off, I did expect there to be romance having seen all the trailers which thankfully isn't in the face, but in spite of which I don't appreciate the overall importance that's placed on it. Moreover, I didn't expect the scenes set in Themyscira to be over so soon sads. However, my favorite parts are all Diana going full-on fight me in her solo action scenes with Wonder Woman's Wrath playing in the background. So far so good but I'm actually disappointed in how they decided to resolve the turning point of the movie even though I loved the discourse on humans having to choose for themselves. (You can see exactly what bothered me here since it's spoiler-y). I do think that the sequel would benefit from being set in present day, though. In all, a solid female superhero movie but I'll also say that I much prefer Leigh Bardugo's take on Diana's origins re: Wonder Woman: Warbringer.
LIST OF READS
I didn't expect to read as much as I did but then looking back, I think I could've read more.

This Savage Song by Victoria Schwab (reread)
Howl's Moving Castle by Diana Wynne Jones
Here Lies Daniel Tate by Cristin Terrill
River of Teeth by Sarah Gailey
Our Dark Duet by Victoria Schwab
Josie & the Pussycats #4 – 7 by Marguerite Bennett, Cameron Deordio, Audrey Mok
When Rosie Met Jim & Shoeboxes by Melina Marchetta, Kathryn Barker
Killing Gravity by Corey J. White
The Collapsing Empire by John Scalzi
A Darker Shade of Magic by V.E. Schwab (reread)
LIST OF BOOK ACQUISITIONS
Don't even care about the book buys being out of control anymore, ha.

Guns of the Dawn by Adrian Tchaikovsky

Howl's Moving Castle by Diana Wynne Jones
American Street by Ibi Zoboi
Here Lies Daniel Tate by Cristin Terrill
The Tiger's Daughter by K. Arsenault Rivera
River of Teeth by Sarah Gailey
Yesterday by Felicia Yap
The Immortals by Jordanna Max Brodsky
Ragdoll by Daniel Cole
The Shadow of What Was Lost by James Islington
Release by Patrick Ness
Our Dark Duet by Victoria Schwab
This Monstrous Thing by Mackenzie Lee
Tiger Lily by Jodi Lynn Anderson
The Prey of Gods by Nicky Drayden
One Dark Throne by Kendare Blake
Josie & the Pussycats #4 – 7 by Marguerite Bennett, Cameron Deordio, Audrey Mok
Ancillary Justice by Ann Leckie
Ancillary Sword by Ann Leckie
Ancillary Mercy by Ann Leckie
This Savage Song by Victoria Schwab (UK edition)
Our Dark Duet by Victoria Schwab (UK edition)
Grounded: The Adventures of Rapunzel by Megan Morrison
Not Your Sidekick by C.B. Lee
Discount Armageddon by Seanan McGuire
The Witch Who Came in from the Cold by Lindsay Smith, Max Gladstone
Hunting Party by Elizabeth Moon
Sporting Chance by Elizabeth Moon
Winning Colors by Elizabeth Moon
The Long Way to a Small, Angry Planet by Becky Chambers
A Closed and Common Orbit by Becky Chambers
PLAYLIST
So much good music in June and I haven't even listened to some of the June album releases like Halsey's latest whose name I can't ever seem to recall, VÉRITÉ's Somewhere in Between and Imagine Dragons' Evolve yet. Best discovery has to be Night Argent and I can't wait for their second EP to release in July. Favorite singles: Luna Shadows' Thorns, Krewella's Love Outta Me and PVRIS' What's Wrong. Ground Control is probably my favorite from All Time Low's Last Young Renegade and Begging, Bad Together and New Rules from Dua Lipa's debut album.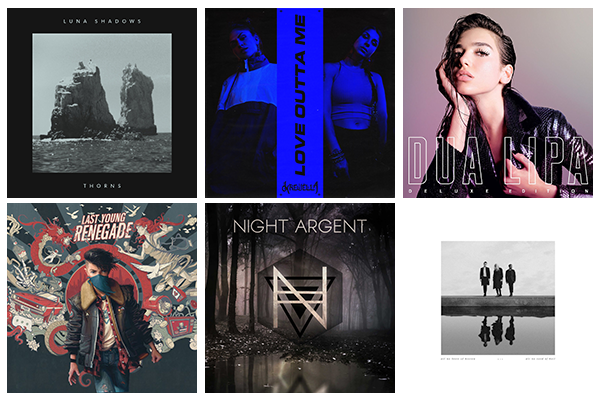 How was your June?