March was a month where I wasn't tempted to watch all that much TV and wanted to focus more on reading. However, I kind of failed.
LIST OF NEWSWORTHY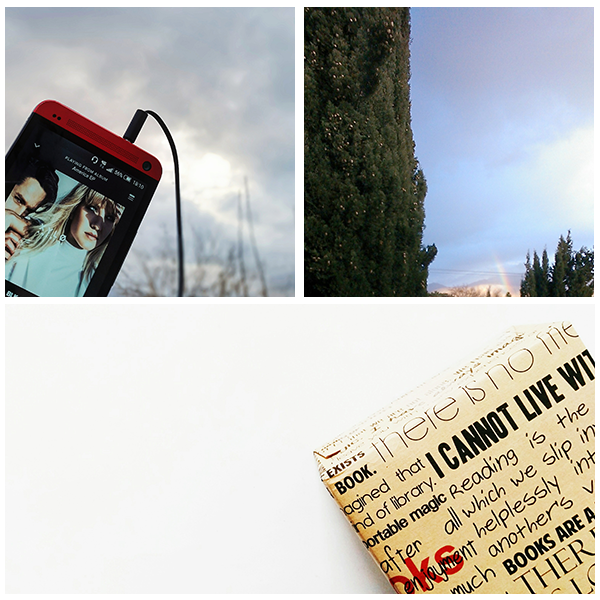 Year 26 and what not
March means spring and saying goodbye to winter which made me sad because it snowed ONCE during winter. Apart from that general grumpiness, I really wanted to blog but I didn't have time in between work, socializing duties (which weren't as fun) (when are they ever, though) and oh, the Bookish Games. The time I did find to blog, I spent formatting old reviews and staring at my draft review of A Darker Shade of Magic which was before I even started A Gathering of Shadows. I'm so fucked.
There were periods of restlessness but with lots of cake since my father's and my birthdays happened and I also baked a carrot cake which turned out so well. I'm traveling for a few days in April so that should be a good change.
Bookishness
I love the cover reveal season! So many amazing covers came out from the illustrated cover of Harry Potter and the Chamber of Secrets to Laini Taylor's Strange the Dreamer (UK all the way) to S. J. Kincaid's The Diabolic, just aaahhh! Apart from regularly stalking book deals on Publishers Weekly, this is a thing that makes me so happy.
Lastly, I can't believe that April's recap would have several mentions of The Raven King. Hopefully I'm still alive to write one.
TV WATCH
I honestly didn't watch any TV shows for at least two weeks in March and the list still looks so long. HOW?

Suits – AAAAHHH, what a finale! I wasn't sure at first, but I'm glad they went through with it after all.
Jane the Virgin – I'm so, so in love with this show it's not even funny. The Villanueva family is everything to me, so positive and happy and they just get each other so well and are so fucking attuned to each other.
New Girl – Jess is back and everything is all right in the world. I really loved the episode that's set in Cece's apartment. Their friendship is gold.
Fresh Off the Boat – I cannot recommend this show enough. Apart from always being hilarious, it's so relatable to me as an Asian and it's set in the 90s so there's that.
Brooklyn Nine-Nine – So the episode with Terry and the kittens was a new high for this show.
How to Get Away with Murder – I honestly am not a fan of the resolution they came up with. JUST NO. ALSO, LEAVE WES GIBBINS THE FUCK ALONE.
The Big Bang Theory – It's going fine, I guess.
Faking It – Karma needs to GTFO of the show and that is all.
Awkward – What an utter disaster of a show!
Younger -Some of the episodes were really good and others traumatized me for life. Still, that finale!
iZombie – I finally caught up on season 2 and yes, it's getting better.
Coupling – I watched yet another episode of this show. It's so funny so I definitely want to watch more in April and not disappoint Maraia by only watching one every month.
The Flash – STOP HURTING BARRY ALLEN, YOU MONSTERS.
MOVIE WATCH
Ah, this is obviously a disaster. However, I'll be watching a few movies like The Revenant and Kung Fu Panda 3 so April should be better in the movie watching department.
LIST OF READS
Better than February but still not good enough.
The Crown and the Arrow by Renée Ahdieh
The Song of Achilles by Madeline Miller
A Criminal Magic by Lee Kelly
The Bullet-Catcher's Daughter by Rod Duncan
A Darker Shade of Magic by V.E. Schwab (reread)
A Gathering of Shadows by V.E. Schwab
Calamity by Brandon Sanderson
LIST OF BOOK ACQUISITIONS
Honestly surprised that the list is relatively short this time around.

The Crown and the Arrow by Renée Ahdieh
Riverkeep by Martin Stewart
A Head Full of Ghosts by Paul Tremblay
A Criminal Magic by Lee Kelly
Rebel Angels by Libba Bray
The Sweet Far Thing by Libba Bray
A Gathering of Shadows by V.E. Schwab
The Moth and the Flame by Renée Ahdieh
PLAYLIST
I have 3 songs on my March which is a new low and I have a reason for that. I spent most of March listening to Sia and XYLO to care enough to pay attention to new music. I did listen to Jojee's Unravel Me (all the Pynch feels) and Living in Fiction's Don't Speak both of which are brilliant af and not on Spotify as yet.
How was your March?