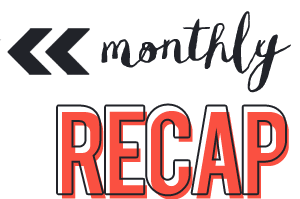 November was so busy because of work and I still managed to finish seven books so that's something.
The only kind of outdoors I like to be is on a walk.
Clear skies // Walks in winter // Reading multiple books at a time like always
All Work, No Play
Well, okay there was some play. It just doesn't seem like there was any because I felt so exhausted most of the time. There was pizza and cheese, though. And lots of tea like always.
Plans
I really need to start planning for next year so here's to doing that.
Blogging Blues
I did try to blog but then I got so busy that I still have some drafts floating around unfinished in the interwebs. Sads. But I loved reading sci-fi books and I definitely want to read a lot of adult sci-fi next year. Have any recs?
The episode watchlist never ends, does it.
ASLDFKDJD // Agents of S.H.I.E.L.D.
Awkward – Well, finally? But I don't even.
Faking It – Well, that finale was predictable af.
Arrow – I'm so over Oliver Queen being well, Oliver Queen.
The Flash – Team…Batty? Barty? Parry? Party? Whatever, they're adorable together!
iZombie – It's good but somebody punch Major off of this show, please.
Empire – Insane as hell.
How to Get Away with Murder – Um this show is absolutely crazy and I love it.
Brooklyn Nine-Nine – B99 keeps upping itself and I approve.
Fresh Off the Boat – The Huangs are my favorite family.
The Big Bang Theory – This show fails so hard.
The Vampire Diaries – Ha ha pretty sure it's going to be cancelled soon, whee.
Agents of S.H.I.E.L.D. – THIS SHOW WILL END ME.
Blindspot – This show is winning, but that one character's death was so not necessary and now it's on break and why.
The Royals – 10/10 ridiculous.
Scream Queens – This show is honestly getting worse with every new episode.
Jessica Jones – I've only watched the pilot yet because time but fuck yeah, Jessica Jones!
Younger – I watched this in four days and it's so ridiculous that I don't even know what to think.
MOVIE WATCH
Gross alien is gross // Alien
Alien (7/10) – LOL to what people in eighties liked to call horror, but it was fun to watch!
Ant-Man (1/10) – I was so bored that I got sleepy halfway through and then went to bed at 2:00 am and I usually don't fall asleep until 3:00 am.
LIST OF READS
All things considered, I'm just happy I got to finish the books I did this month.
The Lunar Chronicle is the third series I finished this year, haha.
The Fangirl's Guide to the Galaxy: A Handbook for Girl Geeks by Sam Maggs
Lock In by John Scalzi
Cinder by Marissa Meyer (reread)
Scarlet by Marissa Meyer
Cress by Marissa Meyer
Fairest by Marissa Meyer
Winter by Marissa Meyer
Probably the only month where I bought more hardcovers than paperbacks or eBooks.
All the pretty books. :heart eyes:
Insignia
by S. J. Kincaid
Queen of Shadows
by Sarah J. Maas
All the Light We Cannot See
by Anthony Doerr
Fairest
by Marissa Meyer
Winter
by Marissa Meyer
Vicious
by V.E. Schwab (I finally own the hardcover, whee!)
The Martian
by Andy Weir
The Rest of Us Just Live Here
by Patrick Ness
The Wrath and the Dawn
by Renée Ahdieh
PLAYLIST
An all-around let's-listen-to-everything-on-repeat month.
Lovelovelove this song // Cannot wait for Sia's album to release. // I'm so in love with this song.
How was your November?