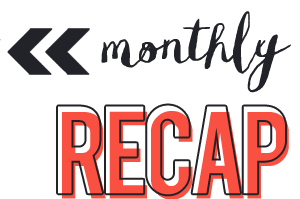 September was a good month, but on some days it felt like it'll never end.
I took one non-bookish photo. Go me!
A whole lot of tea and music // Ellis sent me a Ronan Lynch quote tote bag! Gaaaaaah // There was a random little picnic
Fall and Peace, Please
Fall has officially arrived and I'm glad because of the inevitable cold weather. I'm very much looking forward to spending my time in peace. And do some blogging while I'm at it.
Eid Again
I got ill right after the busiest weekend ever that was the Eid. It wasn't fun but I got to watch a lot of TV so that's something. This is what happens when I'm unwilling to socialize.
A Little Sad
I was hoping that the cover reveal of The Raven King would happen on September 29 but nope. This book is never going to release, is it?
Ah, back to watching a dozen shows again!
May the super badass // Agents of S.H.I.E.L.D.
Awkward – Awkward is back and it's pretty much the same drama as the last time.
Faking It – Eh, it's okay.
Fresh Off the Boat – Jessica Huang and that is all.
The Big Bang Theory – Can this show not? I seriously need to stop watching it but it's fascinating to watch it suck so much.
Scream Queens – A very ridiculous show that I can't stop watching.
Empire – I CANNOT EVEN DEAL.
Heroes – Ah, so glad that's over it. Season four sucked!
Heroes Reborn – Could be better, I guess.
How to Get Away with Murder – IT'S BACK AND CRAZIER THAN EVER.
Brooklyn Nine-Nine – This show is currently my favorite comedy show.
Agents of S.H.I.E.L.D. – I LOVE THIS SHOW. Coulson, May, Daisy, Fitz-Simmons and Lincoln are some of my favorite characters ever.
MOVIE WATCH
Much running, most… running? // The Maze Runner
Pitch Perfect 2 (1/10) – Stupid and offensive af.
The Avengers (9/10) – It was fun and not as stressful as the first time I watched it haha. (rewatch)
Aloha (2/10) – Fuck no. Also, I fast-forwarded a lot because of the amount of stupid.
The Lord of the Rings: The Fellowship of the Ring (8/10) – Finally, right?!
The Maze Runner (7/10) – It was fun even though they changed a lot of things in the movie.
Step Up All In (2/10) – NOPE.
The Lord of the Rings: The Two Towers (8/10) – I liked it a lot but damn, the extended version is too long. Never again.
LIST OF READS
Seems like my average has increased from five books a month to eight. Progress!
I read a play for the first and last time ever, heee.
The Girl from Everywhere by Heidi Heilig
The Assassin's Blade by Sarah J. Maas (reread)
Firstborn by Brandon Sanderson
Relativity by Cristin Bishara
A-Force #4 by G. Willow Wilson, Marguerite Bennett, Jorge Molina
The Maze Runner by James Dashner
Legend by Marie Lu
King Lear by William Shakespeare
Blackbirds by Chuck Wendig
Twelve Kings by Bradley P. Beaulieu
Not as many books, whoa.
Still not over the prettiness of A Monster Calls.
Sword and Verse by Kathy MacMillan (won over at Harper360 UK)
Twelve Kings by Bradley P. Beaulieu
Breathe by Sarah Crossan
A-Force #4 by G. Willow Wilson, Marguerite Bennett, Jorge Molina
The Scorpion Rules by Erin Bow
A Monster Calls by Patrick Ness
Legend by Marie Lu
The Rose Society by Marie Lu (thanks a ton to Ellis!)
PLAYLIST
I also listened to my Pynch playlist a lot and it was kind of too much to handle.
Pretty much all I listened to // For some reason, I really like this song // Look What We've Become is all I like from this
How was your September?