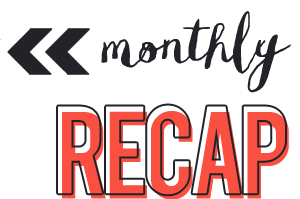 August was really busy and then not so much busy?
I seriously suck at taking photos of anything that aren't books.
Lakeside reading // Obsessed with paint blocks // All I want to say is BADLANDS was well worth the wait
(Also, notice the fade to white in each of the photos, heh.)
Slowing Down
Well, there were visitors and they finally left so that's gives me less to do for which I'm definitely glad. However, it was a weird month because I had to choose what I wanted to do with my free time and sometimes I ended up doing pretty much nothing. It's a hard life, I know.
#RRSciFiMonth
Yes, it's happening this year and I signed up so fast. Very excited especially because I'm currently on a sci-fi high so I'm hoping to come up with lots of interesting posts for November and get out of this blogging slump.
I tried to watch…things.
I love this show so much // Daria
Suits – Suits is getting better for sure but, I could definitely do without having to look at Daniel Hardman, srsly. Also, I can't believe the last episode was the summer finale. This show is crazy!
Daria – I've been making progress extremely slowly in that I only watched a few episodes. It's just that I love it so much and don't want it to end. This is me when there are forty-seven episodes left to watch. Go figure.
Heroes – I watched eight episodes and I honestly couldn't remember if I had already watched them years ago. Heroes is the first ever show I started watching right around the time it came out, but when it just got more and more meh, I just got tired and abandoned it somewhere during season three. Now that Heroes: Reborn is happening soon, I want to finish watching it.
Agents of S.H.I.E.L.D. – I finished season one. Safe to say I'm still fuming over Ward and he's officially number one on my character hatelist.
The X-Files – And I managed to watch one episode. Err.
Daredevil – I watched the pilot and it's good!
MOVIE WATCH
Gipsy Danger is my fave // Pacific Rim
Pirates of the Caribbean: The Curse of the Black Pearl (8/10) -The first movie is my favorite because everything is hilarious and awesome (except Kiera Knightley as Elizabeth and Orlando Bloom as Turner, of course).
Pirates of the Caribbean: Dead Man's Chest (7/10) -It was great but the tentacles of Davy Jones kinda creeped me out a bit.
Pacific Rim (10/10) – This movie is my favorite in the world (rewatch).
Pirates of the Caribbean: At World's End (7/10) – I really liked it and the setting was pretty amazing!
Pirates of the Caribbean: On Stranger Tides (6/10) – My least favorite movie out of the four because just urgh, Cruz and the mermaid plot and the wounded puppy look on Sam Claflin.
LIST OF READS
All things considered, I'm just happy I got to finish the books I did this month.
Currently in love with reading chunky books!
The Night Circus by Erin Morgenstern
Lair of Dreams by Libba Bray
The Fade Out, Vol. 1: Act One by Ed Brubaker, Sean Phillips, Elizabeth Breitweiser
FBP: Federal Bureau of Physics Vol. 1: The Paradigm Shift by Simon Oliver, Robbi Rodriguez
A-Force #3 by G. Willow Wilson, Marguerite Bennett, Jorge Molina
Mind the Gap, Vol. 1: Intimate Strangers by Jim McCann, Adrian Alphona, Rodin Esquejo, Sonia Oback
Loki: Agent of Asgard, Vol. 1: Trust Me by Al Ewing, Lee Garbett
Kinslayer by Jay Kristoff
Illuminae by Amie Kaufman, Jay Kristoff
Sleeping Giants by Sylvain Nuevel
Impulsive book shopper right here.
I didn't plan any of these book buys except Night Film which I think is about damn time I bought.
Blackbirds by Chuck Wendig
Mockingbird by Chuck Wendig
Night Film by Marisha Pressl
I'll Give You the Sun by Jandy Nelson
A-Force #3 by G. Willow Wilson, Marguerite Bennett, Jorge Molina
1Q84 by Haruki Murakami
Vengeance Road by Erin Bowman (thank you, HMH!)
Sleeping Giants by Sylvain Nuevel (thank you, Del Rey!)
Fire by Kristin Cashore
Bitterblue by Kristin Cashore
The Girl from Everywhere by Heidi Heilig (thank you, Greenwillow Books!)
PLAYLIST
I can't believe I've forty songs on my playlist this month, heee.
This album is so good! // I love upbeat music and this song is it. // Fucking awesome album!
How was your August?