Is it bad that all I remember about July is crying over Patrick Ness's Chaos Walking and social anxiety? I hope not. Why do summers gotta be the busiest, though?
LIST OF NEWSWORTHY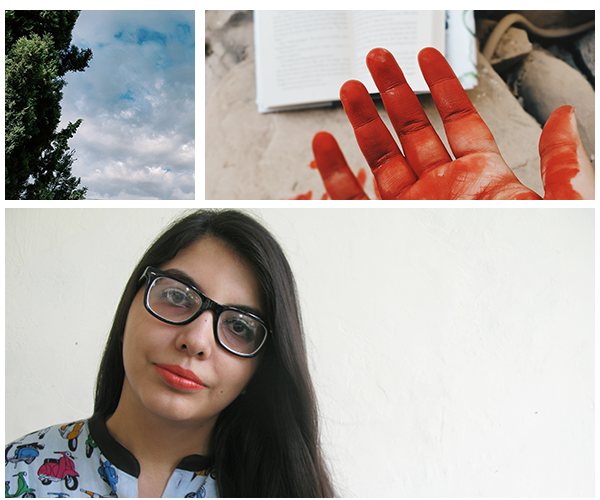 Summers
Summers are always kind of busy because sisters and relatives like to visit around the time so I've never really been a fan of the season. I mean, it's hot and I just want to do my own thing so I was glad that it was Ramadan as it's always a pretty quiet month for us and then Eid happens. Oh boy, I had to go out and meet people for five consecutive days and it wasn't fun at all. I wasn't particularly in the mood for it and was glad when it was over, ha ha.
Photo Project
I've been thinking about doing a photo each for the OT5 (from Maggie Stiefvater's The Raven Cycle) and I started with Adam Parrish. Now I just need to find some glitter and brainstorm some more.
TV WATCH
All I remember watching is Agents of S.H.I.E.L.D., really.

I tried to watch Teen Wolf but man, I'm so over every season beginning with a death threat to all the main characters and then the whole season being about saving their lives. I will watch it for Stiles, though.
Suits is back and I do not like Mike's hair one bit. Also, not sure how I feel about Harvey's storyline.
I finally started watching Agents of S.H.I.E.L.D. and it's amazing and I love everything about it except bloody Ward.
I finished season one of Daria and I really do not want my watch to end anytime soon. Sigh.
Finished Sense8 and whoa! More, please.
MOVIE WATCH
Ha.

Home (6/10) – It was pretty childish and I didn't particularly enjoy it. It had some funny moments, though.
LIST OF READS
I got my reading mojo back.

The Ask and the Answer by Patrick Ness
Monsters of Men by Patrick Ness
The Wide, Wide Sea by Patrick Ness

A-Force #2 by G. Willow Wilson, Marguerite Bennett, Jorge Molina
A Whole New World by Liz Braswell
The Miniaturist by Jessie Burton
Armada by Ernest Cline

The Diviners by Libba Bray
Firefight by Brandon Sanderson
LIST OF BLOGPOSTS
Well, I reviewed books.
I posted my review of The Ask and the Answer by Patrick Ness.
I posted my review of Steelheart by Brandon Sanderson.
I posted my review of Red Rising by Pierce Brown.
LIST OF BOOK BUYS
Apparently, comic sales and ebook deals will be my downfall. Oh also, review copies.

End of Days by Susan Ee
A-Force #2 by G. Willow Wilson, Marguerite Bennett, Jorge Molina
Loki: Agent of Asgard, Vol. 1: Trust Me by Al Ewing, Lee Garbett
Captain Marvel, Vol. 1: Higher, Further, Faster, More by Kelly Sue DeConnick, David López
Rocket Racoon, Vol. 1: A Chasing Tale by Skottie Young, Filipe Andrade
Half a King by Joe Abercrombie
Armada by Ernest Cline
The Diviners by Libba Bray
Lair of Dreams by Libba Bray (eARC)
Sorcerer to the Crown by Zen Cho (eARC)
This is Where it Ends by Marieke Nijkamp (eARC)
Firefight by Brandon Sanderson
A Thousand Nights by E.K. Johnston (eARC)
PLAYLIST
I think July's playlist is my favorite so far this year because so much awesome music.

How was your July?