I was tagged to do
the TBR tag
by
Jess
. Created by Dana, the TBR tag is a fun way of embarrassing yourself when it comes to tackling the never-ending TBR. Lucky for us book lovers, nothing embarrasses us for long.
How do you keep track of your TBR?
I use a range of stuff that starts with my bookshelf, continues on with my Goodreads to-read and to-read-so-bad-it-hurts shelves and ends with my Kindle and Kobo libraries. It's a pretty complicated process where there are instances like uh-I-didn't-know-I-owned-this-book and oh-I-own-THIS-book.
Some of my print TBR. Emphasis on some.
Is your TBR mostly print or eBooks?
Most of them are eBooks as I've been reading books in their electronic formats more and more. I buy print editions for books I know I will love but sometimes I just can't wait and buy them as eBooks (see:
Vicious
by V. E. Schwab). I mostly just buy eBooks because it's easier for me to maintain my library that way and the one shelf I have in my room is mostly full despite being so big.
How do you determine which book from your TBR to read next?
Whatever suits my mood. I try to stay on top of latest releases but as a mood reader, it's pretty much out of the question. I've tried (and failed).
A book that has been on your TBR the longest?
Goodreads tells me that it's
Uglies
by Scott Westerfeld and my brain tells me a list of books that starts with
Shatter Me
by Tahereh Mafi and then just goes on and on and on.
A book you recently added to your TBR?
Vicarious
by Paula Stokes. I'm always up for YA sci-fi and this one has a Korean stunt girl as the main character who's searching the real and the virtual world for her sister. The only sad part is that it comes out in March of 2016. Uh…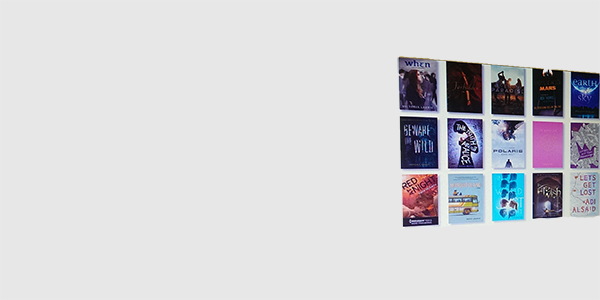 A part of my Goodreads to-read shelf.
A book in your TBR because of its beautiful cover?
Volume 1 of
The Fade Out
by Ed Brubaker which I'm so stoked for because I recently rediscovered comics and I'm
never
going back. Also, artsy vintage covers are the best. Can I has it now instead of January 27th, 2015?
A book in your TBR that you never plan on reading?
I wish I could've said Twilight by Stephanie Meyer but that's not happening ha. I'm least interested in reading Insurgent by Veronica Roth. I loved Divergent but all the meh reviews of Insurgent and then the fact that I got spoiled for Allegiant… Let's just say that I don't want touch the series at all right now. I just might in the future. Maybe.
An unpublished book in your TBR that you're excited for?
I've tons of unpublished books in my TBR going as far as 2017. Yes, I'm serious about my reading life. Apart from the obvious book four, five and six from Throne of Glass series by Sarah J. Maass and the finale of The Raven Cycle by Maggie Stiefvater, I can't wait to read
The Wrath and the Dawn
by Renee Ahdieh.
A book in your TBR that everyone recommends to you?
Graceling
by Kristin Cashore which I planned on reading this year but haven't gotten around to it. However, I plan to binge-read the trilogy next year.

Hell yeah. // No… // YASSS. // Of course, yes.
Number of books in my TBR?
No idea, really. I guess the number is more than six hundred? It keeps changing because I mainly keep track of it on my Goodreads and I tend to cull every few months. I hardly ever keep track of my print TBR except when I'm buying books he he.