Well, what do you know. I completely spaced out on writing a monthly recap for September so it's a day late. September started with a bang but then I got ill and it wasn't fun anymore.
No, there were no birthdays in my family in September but I had to include a photo of the cake that I had in August because it was so damn good.


Failed Attempts
I totally failed at reading contemporaries during the summer like I planned. I blame Anna and the French Kiss because I was totally in a summer vibe and it just took it all away. Guess I'm not much for planning my reads, after all.
Reading Nooks and a Cold
I was on track for my reading goal but then a caught a cold and it's still not over. Nothing like getting sick to suck the energy out of you.
Wiki Loves Monuments
So there was this worldwide photography contest going on and I decided to just go for it. I chose to shoot some photos of the Railway Station. It's pretty vintage and I liked how the photos turned out.
Etsy-ing
I'd been planning to open an Etsy shop for minimal Blogger templates since July and I just launched it today. It took so much work. I hope it's a success, though. So excited!
I'm just so happy that The Big Bang Theory and Brooklyn Nine-Nine are back!
Awkward was okay in a thank-goodness-that-stupidity-is-over way.
Faking It is still going nowhere.
Revenge is better than ever.
MOVIE WATCH
I've only watched thirty movies so far this year. Hardly ever in the mood to sit still for more than an hour.
Robot & Frank (7/10) – It's set in the near future really liked
Abraham Lincoln: Vampire Hunter (7/10) – Well, that ending took my by a hell of a surprise.
That Awkward Moment (2/10) – Why do I even bother?
How to Train Your Dragon 2 (9/10) – Love, love, love.
The Wolf of Wall Street (7/10) – This movie is obscene but I liked it because Leonardo DiCaprio is a damn fine actor.
LIST OF READS
I barely read five books this month. Barely because I still have about a hundred pages left of Throne of Glass by Sarah J. Maas to reread. Damn you, cold.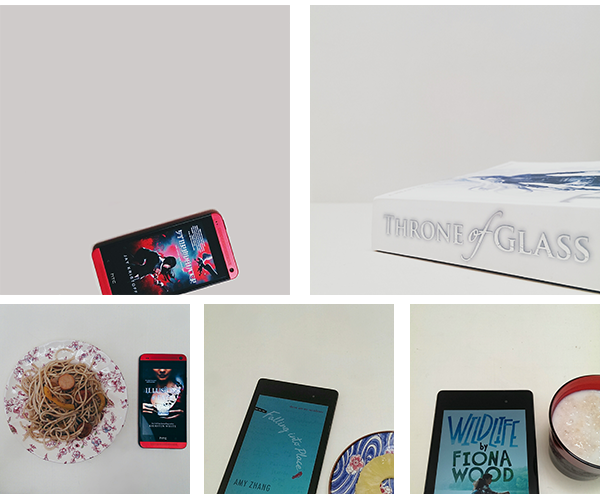 Illusions of Fate by Kiersten White
Wildlife by Fiona Wood
Falling into Place by Amy Zhang
Stormdancer by Jay Kristoff


Six is not a bad number but hopefully I will buy a few that I've my eyes on next month.

Requiem by Lauren Oliver
Hold Still by Nina LaCour
The Visibles by Sara Shepard
Heir of Fire by Sarah J. Maas
The Half Life of Molly Pierce by Katrina Leno
Storm by Brigid Kemmerer
PLAYLIST
I was pretty much addicted to every song in my playlist and mostly to these three:

Marlene is fucking awesome! // Centuries give me chills. // Blame is a gem of a song, that beat.

How was your September?