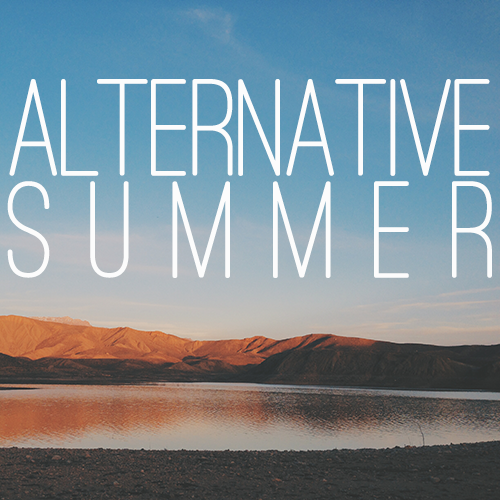 Okay, not strictly alternative, but the vibe is pretty much alternative. Like, always. Or a mixture of alternative, electronic, and pop. For me, summer days are pretty relaxing and so I'm usually listening to songs during the late afternoons and while strolling in the garden late at nights.
I. CENTURIES || FALL OUT BOY
This song give me
chills
. CHILLS. C. H. I. L. L. S.
II. FREE THE ANIMAL || SIA
Sia never fails to shock me with her music. Love how unrefined and nonconformist Free the Animal sounds.

III. TOY SOLDIERS || MARIANAS TRENCH
Man, summer or not, I'm never getting tired of this song.

IV. ANIMALS || MAROON 5
I just really like this song despite the slightly weird lyrics. It's okay because it's Adam Levine ha ha.

V. TOMORROW NEVER DIES || 5 SECONDS OF SUMMER
Sandra not-so-casually mentioned that this is her favorite 5SOS song and I agree with her which never hardly ever happens. I
VI. RIOT || S V Ē
Basically, Riot is could-totally-have-been-my-2014-summer-jam that I discovered too late. 'Tis sad.
VII. BON VOYAGE ||
MARLENE
I basically love all of Marlene's Indian Summer EP but man, this song is so upbeat and awesome.
VIII. WOLF BITE || OWL CITY
*solo dances*

XI. SUPERHEROES || THE SCRIPT
This song goes from a soft melody to an epic chorus and that is all.

X. UNCONSOLABLE || X AMBASSADORS
The kind of gritty song that I find irresistible.

XI. FIREPROOF || ONE DIRECTION
I just really, really like this song. You might say I have a thing for words sung-stretched too long in songs.

XII. WE'RE THE KIDS || PARADE OF LIGHTS
A road-trip-in-summer vibe alert.
XIII. DISPARATE YOUTH || SANTIGOLD
A lazy I-so-don't-care-right-now kinda song.
XIV. INDIAN SUMMER || MARLENE
Perfect for everything summer.