I'm an emoji abuser and when Meg tagged me to do the emoji book tag, I couldn't resist because moar heart eyes for me. I think the tag started on YouTube back in June.
I've mainly stuck to the best books I've read since 2013 because then it'd have been too hard to choose.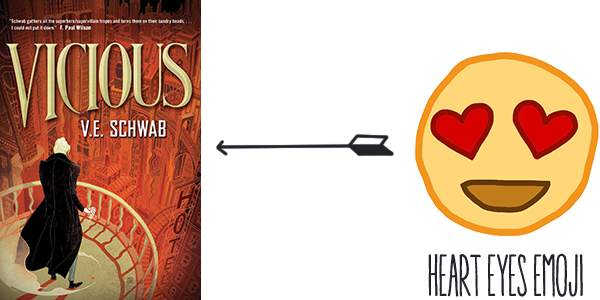 Victor Vale makes me go like this whenever I think about him. He's such a genius and his habit of blackening his parents psychology books is just gaaah. No words only heart eyes emoji faces.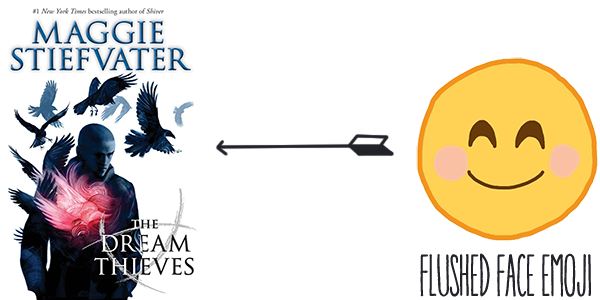 Because my face was constantly flushed while reading about Ronan and Kavinsky and revving engines and molotov cocktails. AND PYNCH. Obviously. Hot stuff.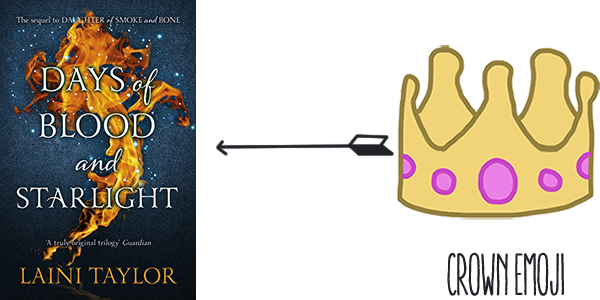 Laini Taylor's Days of Blood and Starlight is my favorite from the trilogy because there's such a dark undertone to everything that's been happening. I relate the book to a crown because it's royal stuff.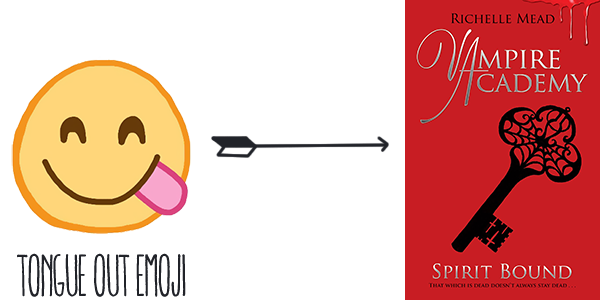 I loved Richelle Mead's Spirit Bound the best from the series because Dimitri and Shadow Kiss is a close second because Dimitri but that book is more a crying face emoji.
Yes, there were tears in the shape of The Assassin's Blade because Sam Cortland. Also, Celaena is such a badass but sometimes she makes me sob because pain. All hail Sarah J. Maas.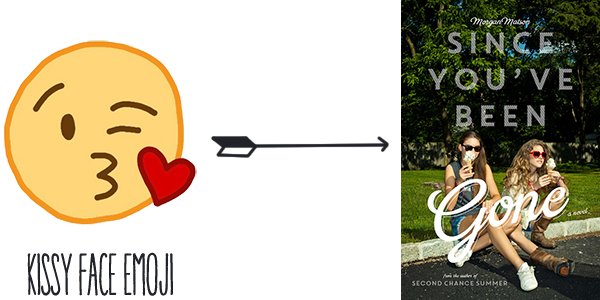 I adored the friendship of Emily and Sloan and Frank Freakin' Porter in Morgan Matson's Since You've Been Gone.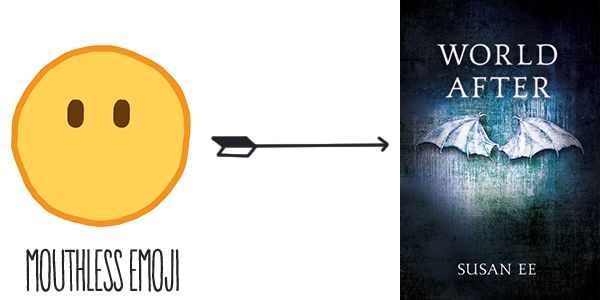 I lost my mouth while reading Susan Ee's World After. Those locusts feel so freaking real and then there's Paige. And then there's Raffe and his bat-shaped wings. Penryn being a badass and Penryn's mother being badass-er. And tears and just- of course, I lost my mouth.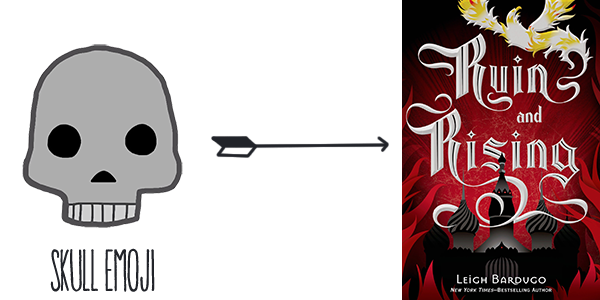 Exactly. I died. I'm writing this post from beyond err- somewhere. Seriously though, if you've read Leigh Bardugo's Ruin and Rising you know what I mean. Sturmhond and the Darkling and the amplifiers and- *dies again*
I'm tagging
Eve
(whenever her blog happens),
Lillian
and
Sandra
with the tag. Basically, the tagged person has to choose five to ten emoji that they associate with certain books.