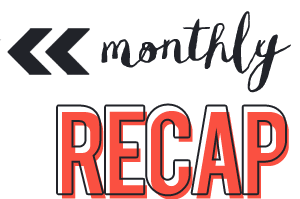 Personally, June was one of the hardest months ever in my life. I'm grateful that the bad days are over.
DIY Project
So I started repainting a work desk just so I can have a proper workspace and not just lounge around on my bed with my laptop all day. I applied the glossy paint and although it looks good, I don't like the texture all that much. Now I've got to go out and buy the matte one to coat once and then do the stencil pattern I've chosen which is taking time because I'm lazy and gah. However, the desk if off white and looks really good which means I'll finish it soon-ish.
#BookCoverPalette
I don't know what happened but suddenly so many fun book photo tags started popping up around Instagram. I did a few of them and introduced my #bookcoverpalatte tag only yesterday. It became very popular and I'm so happy because so many perspectives on book cover palettess! If you want to keep track of book tag challenges, Sasha is introducing a #booktagchallenge soon (probably tomorrow) and Mahima takes such pretty photos of all the tags.
I watched TV pretty sporadically but I'm caught up on most of them so that's good.
Faking It was o-kay and predictable.
Awkward is still stupid but it makes me laugh, so there.
I love the direction Suits took this season. Mike and Harvey at odds? More, please.
I'm slowly catching up on Orphan Black and it just gets better and better.
TEEN WOLF IS BACK, ASDFGHJKL.
MOVIE WATCH

Anastasia (7/10) – Once Upon a December gave me chills and I loved it and Cee made me watch so thanks, Cee.
Final Destination 3 (5/10) – Man, I've outgrown these movies. It was really bad but then not-so-bad, y'know?
21 & Over (5/10) – Mehh. Also, can I punch Jeff Chang because stupid?
Elysium (4/10) – This movie just didn't work for me and I think it needs to be edited a few more times.
Aurangzeb (1/10) – Stupid Bollywood movie, ew.
Thor (7/10) – Marvel does it again!
Thor: The Dark World (8/10) – So much better and I loved the thing that happened with Loki at the end.
LIST OF READS
I'm back on track for my 2014 Series Challenge as I've completed out five of the seven I'm hoping to finish. Other than that, it was a good reading month.
The Murder Complex by Lindsay Cummings
Wicked Games by Sean Olin
Just One Night by Gayle Forman
(Don't You) Forget About Me by Kate Karyus Quinn
Siege and Storm by Leigh Bardugo
Ruin and Rising by Leigh Bardugo
The Too-Clever Fox by Leigh Bardugo
Little Knife by Leigh Bardugo


I only bought one book because I really, really wanted to and I was not disappointed.
Ruin and Rising by Leigh Bardugo
PLAYLIST
So my music taste is a-changing.
Never Be by 5 Seconds of Summer is my summer jam.
Sandra is teaching me good music and it's going well because I haven't really listened to All Time Low and didn't know Bring Me the Horizon existed before.

How was your June?