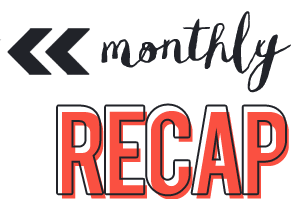 April was laid back and tense. In all honestly, it was pretty much an oxymoron of sorts.
Nephew's Arrival
I finally, finally an aunt to baby boy. I've four nieces and it's such a different feeling to finally have a nephew in the family. He's 9 years younger than her only elder sister and so, so adorable. He gets annoyed easily and is one of those babies who like to wake up at 2 am in the morning and wail and wail.
Days of Binge-Reading and Awe
From 3rd April to 30th April, I started and finished Laini Taylor's Daughter of Smoke and Bone trilogy. I didn't think I could do it but I did and I loved every minute of it. Definitely binge-reading more series and hoping that they turn out to be as awe-inspiring as this one.
I watched TV pretty sporadically but I'm caught up on most of them so that's good.
How I Met Your Mother series finale, you sucked major balls. I shouldn't even have mentioned it.
I'm getting bored with New Girl. I need more laughing bits.
Suits finale was EPIC and asdfghjkl.
I caught up on all of Reign and got obsessed with Torrance Coombs. My ship sank, though.
Awkward is back and I'm really glad that I can laugh on Tuesdays again which is pretty much why I watch it.
Orphan Black is back and OMFG, I love it so much.
I also started watching Faking It. I think I like it, yes.
MOVIE WATCH
April was great in terms of the number of movies I watched.
The Avengers (9/10) – I can't even with this movie. Perfection, really. I needed amazing in my life and it delivered.
Sixteen Candles (7/10) – A classic feel good movie.
Oblivion (6/10) – Such a pretty, pretty movie but it just didn't blow me away plot-wise. Too many unanswered questions, maybe.
21 Jump Street (5/10) – I thought it'd be way more funny than it was so, it was an okay movie.
LIST OF READS
Ha, I talked about managing to read 8 books every month and being able to get to 100 this year. And I only managed to read half of that this month. Still, not complaining because all the books I read are so freakin' amazing.
Eleanor & Park by Rainbow Rowell
Daughter of Smoke and Bone by Laini Taylor
Days of Blood and Starlight by Laini Taylor
Night of Cake and Puppets by Laini Taylor
Dreams of Gods and Monsters by Laini Taylor
Addicted to series, hmm?
The Assassin's Blade by Sarah J Maas
Days of Blood and Starlight by Laini Taylor
Night of Cake and Puppets by Laini Taylor
Dreams of Gods and Monsters by Laini Taylor
PLAYLIST
I listened more music this month than I listened to last month and:
Panic! At the Disco's Too Weird to Live, Too Rare to Die is my latest favorite album ever.
Lindsey Stirling's music is magic and violins and magic.
Alternative folk is a genre that I can totally see myself listening to and all because of Shelly and Twin Forks.

How was your April?