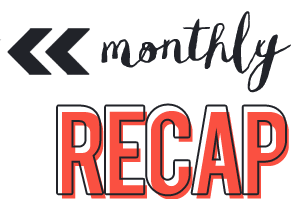 January turned out to be an all-around good start to 2014 despite my thesis defense almost happening and then getting delayed. I got disheartened for a while there but it is what it is. Sigh.
Snowfall
It snowed! I saw snow after four years because college made it impossible for me to be in my city for when it happened. Anyway, it was beautiful and there was snowball fights and I never want it to end.
Macaron-ed
I had my first macaron ever and it was divine. My friends and I were having tea in a cafe and they offered us macarons to try them out since they started selling it only recently. There was a strawberry flavored one and the other one was caramel-ish. I'm never getting tired of them.
All the Books
I bought seventeen books this month because I just want to read all the YA fantasy series. So yeah I went ahead and bought three complete series: Graceling Realm, The Archived, and Fire and Thorns. This is also in preparation for the ereader that I'm buying next month (yes, this is totally, finally happening).
20K Tweets
I planned to reach 20K tweets before January was over and right now, I'm at 20.3K. If only I was this motivated in other areas of my life as well. Seriously, though, Twitter is the best.
I didn't watch as much of TV as I usually do. And yes, usually, I do watch a lot of TV.
I watched the first episode of Sherlock this month and mentally shook myself to ask just why did it take me 2 years to watch it.
Awkward's season finale left me feeling all fuzzy and warm.
New Girl and Brooklyn Nine-Nine make Tuesdays worth it.
The latest episode of How I Met Your Mother was so whimsical I loved it.
Reign threw me in for a loop and I'm loving the role-reversals.
I finally caught up on Revenge and it's all gone so twisty!
MOVIE WATCH
This year, I aim to watch all the movies I so easily watchlist on IMDB. I might actually succeed. I think.
Cloudy with a Chance of Meatballs 2 (thumbs up) – It was ridiculously funny and I loved Barry the strawberry. Why aren't foodimals real?
The Hunger Games: Catching Fire (thumbs up x 10) – I cried ten times. It's so beautiful and sad and perfect. I can't-
Stuck in Love (thumbs okay) – I liked Logan Lerman but the point of the movie is all lost on me.
LIST OF READS
I'm actually ahead on my Goodreads challenge this month. Yeah, that's how rarely I'm ahead when it comes to this challenge. Ha.
The Witch of Duva by Leigh Bardugo
Shadow and Bone by Leigh Bardugo
The Tailor by Leigh Bardugo
The Promise of Amazing by Robin Constantine
Uninvited by Sophie Jordan
No One Else Can Have You by Kathleen Hale
Cruel Beauty by Rosamund Hodge
Just One Year by Gayle Forman
There were some awesome $1.99 Kindle deals so I had to splurge on all the books. I also plan to binge-read on series from next month onwards.
Steelheart by Brandon Sanderson
Incarnate by Jodi Meadows
Halfway to the Grave by Jeaniene Frost
The Madman's Daughter by Megan Shepherd
All the Truth That's In Me by Julie Berry
Graceling by Kristin Cashore
Scarlet by A.C. Gaughen
Just One Year by Gayle Forman
The Archived by Victoria Schwab
The Unbound by Victoria Schwab
Seraphina by Rachel Hartman
The Girl of Fire and Thorns by Rae Carson
The Crown of Embers by Rae Carson
The Bitter Kingdom by Rae Carson
Mammon Inc. by Hwee Hwee Tan
PLAYLIST
I listened to Invincible, Love Me Again and Youtopia on repeat this month. No regrets.

How was your January?