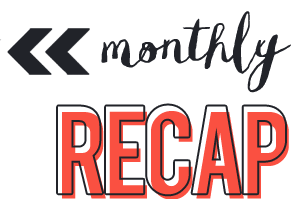 Mother's illness
My mother had a minor surgery to resize her AV fistula which was putting pressure on her heart because of the increased blood flow. It was a very difficult thing to deal with because the operation was several hours long and we had no idea whether her fistula would work after surgery. Thankfully, it did. But then a catheter had to be put in her neck (central venous) for the dialysis to occur. She had to endure a lot of pain and it was a difficult time for all of us. Her stitches came off only yesterday and now she's better. Her dialysis is now supposed to happen weekly and we're all hoping that dialysis will actually help restore her kidney functions.
#DecembeReads
So I saved up certain books to read in December because I like to torture myself like that sometimes. The only one I couldn't get to was Marissa Meyer's Scarlet but that's okay because I will read it right before Cress.
I got Cinder-ed, Iko-d, Prince Kai-d and even Queen Levana-d. (I'm Prince Kai in Brittany's Lunar Chronicles Quiz).
I tortured myself with Blood Promise. I cried a little but wow, what a smexy book.
I discovered the Raven boys; dangerous, fist-slamming Ronan, proper Gansey, complicated Adam and smudgy Noah. It was glorious and beautiful and gloriously beautiful.
I Chaolena-d myself. (Code for suicide-by-a-yell-beating-heart).
I finished reading Vampire Academy series. In fact, I spent my New Year's finishing it and just, wow. I'm floored.
Icy and Desert-y Winters
We're supposed to get snow in January and I'm dying for it already. I love snow so much that I will willingly move to Antarctica provided that there is WiFi, tea and books. Ha. So, I need to calm down with all the sweetmeats I've been consuming but what else am I supposed to do snuggled up in front of the fire reading?
December was a month for catching up on all the shows. Well, not all but most. Okay, not most but few. Happy, now?
So many Steferine feels. Gah, I love them the best. Delena can go to hell and take Bonnie with them. I just want Katherine in The Vampire Diaries now. Please oh, please.
New Girl's Thanksgiving III was a really good episode though a bit clichéd.
Brooklyn Nine-Nine is definitely a must-watch for me now. I loves it.
I'm enjoying all the pre-wedding stuff but please get to the wedding, How I Met Your Mother.
The Big Bang Theory *haves a laughing fit*
Well, I was leaning towards Mancis but now I'm all Sebary in Reign.
MOVIE WATCH
So I watched 56 movies in 2013 but I'm happy that I've read more books than I've watched 'em movies.
Gori Tere Pyaar Mein (thumbs err) – Haaa, right.
The Princess and the Frog (thumbs up) – So ridiculously funny I loved it.
LIST OF READS
I cried. I laughed. I squealed. I died. December was the best month in terms of reading because feelsy feels.
Cinder by Marissa Meyer
The Raven Boys by Maggie Stiefvater
The Dream Thieves by Maggie Stiefvater
Throne of Glass by Sarah J Maas
Crown of Midnight by Sarah J Maas
Blood Promise by Richelle Mead
Spirit Bound by Richelle Mead
Last Sacrifice by Richelle Mead
Homecoming by Richelle Mead
2014's gonna be serie-ous.
Shadow and Bone by Leigh Bardugo
Siege and Storm by Leigh Bardugo
Everbound by Brodi Ashton
Under the Never Sky by Veronica Roth
PLAYLIST
Oh my, so many awesome music discoveries. Perfection.

How was your December?