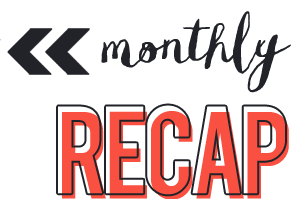 November was good because I got to laze around and read so many books. Heee.
Sci-Fi Month
Rinn
hosted
Sci-Fi Month
which turned out to be a pure success. I got my science geek out by posting, reading and watching everything science fiction.
Blogoversary
November marked my second year of blogging which I celebrated by changing the blog design (finally!). It felt surreal. I'm happy with my blog 'cause it finally feels mine mine. (Yes, sometimes I'm weird).
Book Feels
First, The Knife of Never Letting Go killed me then Vicious resurrected me with it's villainy genius and then Not a Drop to Drink made my feels collapse into a heap of mush. I loved every minute.
Also, V. E. Schwab offered to send trading cards when I couldn't control my fangirling over Victor on Twitter. She is so cool!
Music Soulmate
Guys, I found my music soulmate. It's Eve and we both love alternate music. This is the best thing ever! Hello, new music.
Illness Sucks
My mother's a kidney patient and recently, her condition started deteriorating rapidly. She will start having dialysis again which is not good.
I watched the first few episodes of Doctor Who. Loving the 9th doctor!
I've been watching The Vampire Diaries since 2009 so please show me something better than just the annoying Delena (it's like they deserve each other, blargh).
The Originals is my favorite at the moment. Klaus, I love.
Winston is ridiculous in New Girl but the Coach? Not so much.
Brooklyn Nine-Nine's pretty funny sometimes.
There have been too many backstories in the last few episodes of How I Met Your Mother. Get to the Mother or the wedding!
The Big Bang Theory is just, I love it.
I'm addicted to Reign but I'm hating Kenry. Like ew.
Awkward is going well with all the pun work despite Jenna's stupidity.
MOVIE WATCH
53 movies and counting for 2013 but I'm happy that I've read more books than I've watched 'em movies.
Monsters University (thumbs forgettable) – I enjoyed watching it but that's about it.
Toy Story
(thumbs up) – This movie is silly and hilarious. I'm glad I finally watched it.
Pacific Rim
(thumbs double up) – I am in awe.
I freakin' loved it!
I want to own a jaeger.
Also,
@artsymusings John Bender. Patrick Verona. JANIS!!! Olive <3 I want more movies like that. Nowadays everything is just sex sex sex. Lame.
— Eve (PaperGrey) (@apaperbird) November 21, 2013
LIST OF READS
I am proud of myself because of all the reading I got done this month.Whee, eight books.
Glitches by Marissa Meyer
Parallel by Lauren Miller
The New World by Patrick Ness
The Memory Coder by Jessica Brody
The Knife of Never Letting Go by Patrick Ness
Perfect Ruin by Lauren DeStefano
Onyx by Jennifer L. Armentrout
Opal by Jennifer L. Armentrout
Warm Up by V. E. Schwab
Vicious by V. E. Schwab
Not a Drop to Drink by Mindy McGinnis
Pawn by Aimee Carter
The Knife of Never Letting Go by Patrick Ness
Vicious by V. E. Schwab
Not a Drop to Drink by Mindy McGinnis
Just One Year by Gayle Forman
How was your November?