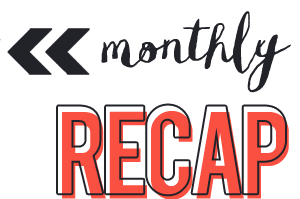 I went into October with full force with plans to have fun after submitting my thesis and reading creepy books to well, creep myself out. I failed big time.
Thesis Blues
I got done with my thesis and submitted it for review. The hardest part is over and now I just have to correct a few mistakes here and there (hopefully) and be done with it.
Cover Overload
A ton of cover reveals happened this month. I particularly loved the covers of Tease which is actually a shiny silver instead of grey in print and The Half Life of Molly Pierce.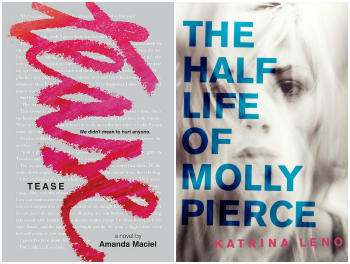 Tweeple Crazy
Early October Eve, Reem, Lillian and I got all crazy during a Twitter chat. I reached 15K tweets, we raged, we laughed, YouTubed, Eve turned into a villain, Reem was awesome like always, Lillian got jailed. It was just fun, fun, fun.
I also took part in #bookishparty hosted by Judith and Cassie and thought I arrived pretty late to the party, it was still a lot of fun.
Frienemy and What Not
I met my BFF (we call each other frienemy ha ha) and other close friends after a few months, went for dinner, had a sleepover. It was so much fun and over all too quickly.
Vampire Academy Ruined
Unless you've been living under a rock, you know the train wreck that is VA's poster. That tagline? Ew. Twitter really exploded all over it because duh, it is baaad. I've lost ALL my faith in the movie now. I can't even.
Road Trips are Fun
I had to be back home before Eid and there was some issue with flights going on and the only available plane tickets were really expensive. Luckily my brother and sister-in-law were in Islamabad so we decided that I take a 4-hour bus ride to Islamabad, spend a day there and then road trip home with them. The trip took 15-hours and I tried to read Throne of Glass but I was too sleepy and tired so I just majorly slept and took a lot of photos.
Old is Gold
One of my high school friends lives in Islamabad now. We met after 6 years, had breakfast together and caught up on our lives. Such a great feeling.
Windows 8.1
I'm one of those people who just love Windows 8 and the slight improvements done in Windows 8.1 are just perfect. It's all so sleek and shiny.
TV WATCH
I really have no words for Revenge, I just know that this season is going to be the best ever!
The Vampire Diaries
came back and it's better than ever! Silas and Ripper Stefan is just too hot to handle.
The Originals
also proved to be one of the top shows for me because well, it has the Mikaelson brothers and I now actually like Rebecca.
I watched the pilot episode of
True Blood
because
Eve
couldn't shut up about the hotness that is Alexander Skarsgård. He didn't show up. Instead there was a lot of ugly human-vampire sex. Ugh.
I'm feeling so much for Schmidt in
New Girl
.
I just love Adam Samberg in
Brooklyn Nine-Nine
.
I decided to not watch
Sleepy Hollow
anymore because it just doesn't appeal to me all that much.
I wish they'd already get to the wedding in
How I Met Your Mother
but I'm not complaining much.
The Big Bang Theory
is just so ridiculously hilarious this season. The last two episodes were the best ever!
Super Fun Night
's premiere was so bad, I can't even. How ugly can you get with fat jokes? I hope the show dies. Not watching!
I was excited for
The Tomorrow People
but it was more focused on the politics of it all than the superpowers. Meh.
I watched
Mistresses
and I don't even know why. Oh yeah, I know. I want to finish the first season and be done with the awful show.
I finally finished the first season of
Arrow
and actually liked the last few episodes to want to watch season two.
Reign is a little too melodramatic for my taste but I'm definitely watching it.
Awkward is just aww, love it.
I've yet to watch Pretty Little Liars, Ravenswood, The Carrie Diaries and Dracula so yeah.
MOVIE WATCH
So I've officially watched 50 movies this year. I felt like tracking it so I've no idea if this is too much for me or what. I'm very excited for Non-Stop (Liam Neeson, guys!), Frozen, Pompeii and Jack Ryan: Shadow Recruit.
Despicable Me 2 (thumbs up) – I love those minions. So adorable!
3 (thumbs down down) – A Tamil movie I watched with subtitles on because well, I don't know why but it sucked.
I read 0 books this month and I'm horrified because it has been years since that happened… It feels so weird. I mean it wasn't like I didn't want to read but then more than half a month passed like a blur. By the time I settled back into home, I just wanted to laze around and do absolutely nothing except eat, sleep and binge on TV shows.
I thought of scraping this part out but well, here goes:
The Raven Boys by Maggie Stiefvater
Insomnia by Stephen King
Parallel by Lauren Miller
Grooveshark's not working for me at the moment so I'll post the playlist in a while.
How was your October? I want to know!