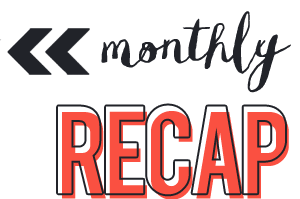 September was pretty eventful. I came to Lahore in mid-September to finish my thesis and I'm still working on it. I'm staying at my sister's and everyday I pray for nicer, less humid weather. It hasn't happened yet. Hopefully, it'll be over soon and I can go back to my cave (read: bedroom at home) to read books and watch all the fall TV shows.
Cue the awesomeness (and the un-awesomeness)!
Recaptain-ed!
Y'know the awesome website by
Judith
and
Amber
where all the cool people post recaps of series so that we remember stuff before we pick up the next book in the series? I'm one of those cool people now. So is Maggie Stiefvater 'cause she wrote the
recap of The Raven Boys
herself. Still freaking out here!
Do yourself a favor and read Vampire Academy
I've been contemplating reading Vampire Academy series for a few years now and I finally did. I just didn't know that it'd wreak an emotional havoc on me. Vampire Academy thrilled me, Frostbite stunned me and Shadow Kiss ruined me. I may never recover. But oh, the last three books in the series say otherwise.
Le Horror October
A little (fun?) fact about me: I cannot watch horror movies. My imagination goes into overdrive and it takes me weeks to finally stop thinking about all that gore, creepy stuff that happening to me. I mean I jumped in fright watching Final Destination (I was thirteen). Then I watched Paranormal Activity and kept imagining that I'd be dragged away at night by something invisible (I was nineteen). But give me a good creepy, horror-inducing book and I'll be up reading it
all
night. Thanks to Leanne from
Literary Excursion
, this will be
possible
next month which is tomorrow. Woot!
Goodreads gone bad
First someone, in a desperate need for attention, declared that negative reviews are bullying which spurred a lot of drama. Then Goodreads took author behavior way too seriously and it went downhill from there. I wasn't personally affected but it appalls me to no end. It's just not done. But it is changing the blogging world which is so sad. I do not support this decision at all, Goodreads.
80s Music Will Save Your Life
I totally decided to listen to some of the songs mentioned in This Song Will Save Your Life while reading it because I was a stranger to the 80s music (I'm aware that I seriously suck sometimes). Dancing in the Dark, Blue Monday, Wonderwall and so much more awesomeness!
New Harry Potter Movie!
The Potterhead inside me is still overjoyed at the news. I admit I've yet to read the book because I want to delay my farewell to the world of Harry Potter and then the actual world delayed it itself. Awesome, isn't it? If you were living under a rock you might've missed the big news, but I'm sure you haven't. And oh, there's also going to be The Casual Vacancy TV show next year.
City of Bones
I went to watch City of Bones with my BFF and I don't know what I think about it. I enjoyed it but it wasn't awesome. It wasn't bad either. I need more time think about it.
Gayle Forman and T-shirts
Seriously, look at all the prettiness. Now say thank you.
The End of (93) Days of Summer
At the beginning of summer, I challenged myself to read as many books as I can from my
(93) days of summer
list. It officially ended on 21st September and I read 14 out of the 36 books. It's quite an accomplishment for me.
I caught up to all the episodes of
Suits
and it's all going so, so good.
I watched
Jane by Design
because some ship was driving
Debby
insane with all the feels. So while Nick Roux is the best thing that ever happened to that show, the rest of it was pretty much meh.
New Girl
is definitely my favorite show at the moment because I love each and every character on the show and that is
very
rare. Also, someone please steal Ferguson for me.
Brooklyn Nine-Nine
is a perfect show for me. Cue the ridiculousness and laughter.
Sleepy Hollow
is a show that I'm willing to watch in hopes it'll get better with each new episode.
As much as it makes me sad that it's the last season of
How I Met Your Mother
, the first two episodes definitely made up for that fact.
The Big Bang Theory
premiered and everything was alright in the world again. "Who died and made you king of moments?" *hugs Raj*
I've been anticipating the premiere of
Revenge
for so long now. It's finally here and it's so good i can't even.
Mulan (thumbs up) – This was my first time watching it (shocking, I know) and I was so glad that it was unexpectedly so good.
The Mortal Instruments: City of Bones (thumbs not decided) – Yeah, about that…
I read 9 books this month, that's two up from August. I also realized that there's no way I'd be able to read 110 books this year (who was I kidding) so I brought it down to 75 books. I'm still 10 books behind on my schedule but I know I'd be reading a lot ahead due to Le October Horror and Sci-Fi November.
Golden by Jessi Kirby
Vampire Academy by Richelle Mead
This Song Will Save Your Life by Leila Sales
In Honor by Jessi Kirby
Frostbite by Richelle Mead
Shadow Kiss by Richelle Mead
Wild Cards by Simone Elkeles
Escape from Eden by Elisa Nader
All Our Yesterdays by Cristin Terrill
I've been a bad blogger this month but I am working on my thesis so I didn't post as much as I normally do.
I posted my
review of My Life Next Door
by Huntley Fitzpatrick and discovered that I'm not the only one who wasn't
that
impressed by it.
I posted my
review of Wild Cards
by Simone Elkeles. As much as I was anticipating the title, it didn't turn out to be as good.
I participated in the blog tour by posting my
review of Escape from Eden
by Elisa Nader. Definitely a very exciting and unique debut.
Well, half of my books arrived today so I've been jumping around mentally. So excited!
Golden by Jessi Kirby
In Honor by Jessi Kirby
The Book Thief by Markus Zusak
Throne of Glass by Sarah J. Maas
Crown of Midnight by Sarah J. Maas
Most played tunes in September. Pretty unique but my taste is music is always evolving so…

How was your September?