I am super excited to be a part of the cover reveal for
ReAwakened
. I immensely enjoyed reading ReVamped, the first book in the Angel Creek series. So when I got to know that the cover of ReAwakened is being released, I just
had
to take part in it and I am so glad I did. The cover of ReVamped was purple which totally rocked. But the cover of ReAwakened is all red and what's more, there's Sebastian on it with his light gray eyes. There's no official synopsis but the theme of ReAwakened is blood.
The cover designer for ReAwakened is Juliana Kolesova.
So without further ado…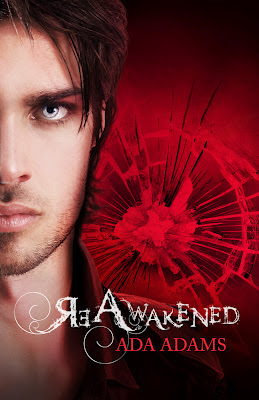 THE GIVEAWAY
For a chance to be entered in a draw to win an ARC of ReAwakened, all you have to do is leave a meaningful comment on this post. One commentator will be picked up as a winner via Random.org from all the blogs participating in the cover reveal.
TWITTER CHAT
Today i.e. on 5 July at 5:00 PM EST, Ada Adams will be holding a Twitter chat with the hashtag #ReVampedChat. You can ask Ada about anything related to writing and the Angel Creek series. But of course, it all has be spoiler-free. If you're unable to join, simply leave your question with the hashtag and Ada will get back to you with your answer.
ABOUT THE AUTHOR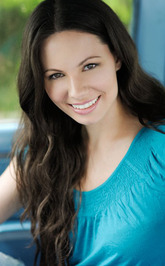 "Many people sing in the shower. I, on the other hand, write scenes in my head and act them out."
At age five, Ada read her first chapter book – Pippi Longstocking. Ever since that moment, she developed an intense passion for the stories and characters found within the pages of literature. In her career as an actress and a writer, Ada currently spends most of her days immersed in imaginary worlds. Much like the characters she enjoys playing and writing about, Ada is a martial artist with a Black Belt in Shotokan Karate. She is also a big proponent of lifelong learning, and has attained Bachelor of Arts in Psychology (it aids in creating characters with unique quirks!) as well as a Master's of Science in Education. Ada strives to bring a fresh voice and perspective to fiction. She has been writing creatively for many years. "ReVamped" is her debut novel. She lives in Toronto, Canada, and enjoys adventurous nature hikes with her adorable puppies Cara and Oreo.
Ada Adams can be found at