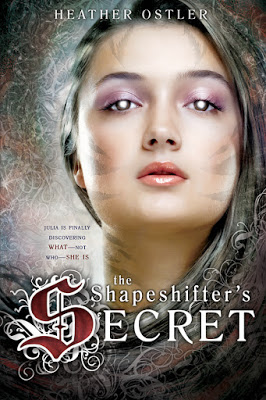 Title: The Shapeshifter's Secret
Genre: Young Adult, Paranormal, Shapeshifters
Publisher: Cedar Fort
Release Date: 12 June 2012
Pages: 328 (eARC)
ABOUT THE BOOK
In Julia's life, timing is everything. Like the time her paranoid father put bars on her window so she wouldn't sneak out at night—even though she's never given him a reason not to trust her. Or the time this weird new kid showed up at her school and pretty much every girl in sight instantly and inexplicably fell in love with him. What was up with that?
But as time moves on, things in Julia's life go from strange to seriously impossible. Now it's all she can do to keep herself and the life she's always known from falling apart.
This fast-paced action-adventure story is packed with humor, romance, and enough twists and turns to keep you guessing to the very last page. Get lost in a world of hidden royalty, shifting alliances, and dangerous vendettas, but don't ever forget: nothing is what it seems.
THE RATING

THE REVIEW
The Shapeshifter's Secret promised me a world unlike anything I have ever read about and it delivered. The concept is very original and the story has a way of sucking you into it. I manage to finish it in a single sitting! Julia is a very likable character, her overprotective father and his rules have limited Julia from involving herself in normal teenage activities.
The book begins with Julia thinking about the complex personality of Caleb, the new student. But her anger issues are more disturbing for her. Julia seems to be losing her temper whenever she isn't satisfied with the answers she wants. She almost feels herself turning into an unknown creature when her father, Lancer, refuses to tell her much about her mother.
Then Sierra has been acting strange lately and her father decided to put bars on her windows. Seriously? The only good thing about her life seems to be the arrival of Liam, her uncle. But then she overhears a strange conversation between her father and Lance.
Things start to get more strange for Julia when she loses her temper in class and almost attacks a student. She even shapeshifts once but Caleb saves her from trouble. Her father then finally decides to reveal what Julia really is and her lineage.
Fast-forward into Ossai which is really Julia's home and the subsequent enrollment in Lockham. Julia is also disappointed in Caleb but finds a love interest in Terence, one of the captains of the Soldier Union. There Julia also discovers the truth about her mother and the people who depend on her to make things right in Ossai. Is Julia ready to tackle with their sworn enemy, the Guild?
The Shapeshifter's Secret is a fast-paced and action-packed book and I thoroughly enjoyed it. This is a spectacular new series from Heather Ostler. One I am sure the readers of paranormal genre wouldn't want to miss out on. A debut author to look out for!
'Soon her hands began shaking harder than ever before. Her breathing seized her, and she felt her lungs might explode before she had enough air. She shook her head as her vision was obscured, and suddenly she was no longer Julia.'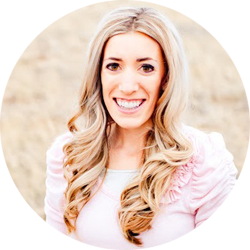 ABOUT THE AUTHOR
Heather Ostler grew up near the mountains with a rambunctiously entertaining family. She majored in English at Utah Valley University, and soon began composing stories about masquerades, water nymphs, and shapeshifters. She and her husband, Kellen, reside in Highland, Utah with two remarkably pleasant pugs.


Heather Ostler can be found at
Thanks to Cedar Fort Books and NetGalley for providing me a copy of

The Shapeshifter's Secret for review.