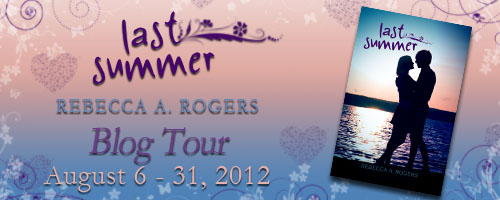 Click the banner for the tour schedule.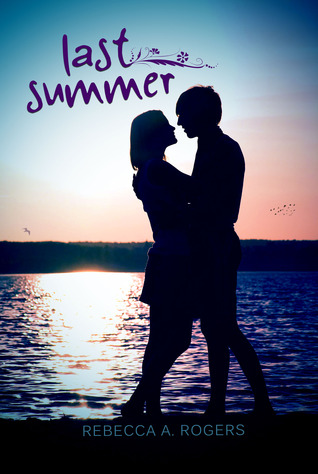 Title: Last Summer
Author: Rebecca A. Rogers
Genre: New Adult, Contemporary, Realistic
Publisher: Self-published
Release Date: 18 July 2012
Pages: 152 (eARC)
Synopsis
All Chloe Sullivan wants to do is get through the summer. Her life has been in disarray for more than six months, and she knows the only reason her parents made one final trip to Sandy Shores is because of her. They are, after all, two seconds away from filing for divorce. When Chloe stumbles upon a boy in one of her childhood hangouts, she's in for more than just a relaxing summer vacation.
Logan Andrews is exhausted, famished and, quite frankly, kaput. His parents kicked him out when he refused to attend a rehabilitation program for his drug addiction. Now, he wishes he would've listened; he'd be receiving appropriate medical care rather than living in a dingy, godforsaken shack, holing up from money-hungry drug dealers.
Logan's godsend arrives in the form of Chloe, who can't hold her tongue when it comes to matters of the heart. They're both in for a rude awakening when Logan's past catches up to them, though. Can they escape the drug dealers showing up at every twist and turn, or will things end much worse than they ever imagined?
WARNING: contains strong language, drug use, and sexual situations, including an explicit sex scene and a near-rape scene. Mature audiences only. 17+
My Rating
* * * *
The Review
There are certain books that take from you as much as they give you. They drain you emotionally, drawing out your mentally weakened form and transforming your thoughts into fire, igniting a passion in you like no other. The passion to live life to its fullest. These are the books that make me think and think hard about what life has to offer to us. The possibilities are endless. Last Summer is such a book.
Last Summer began with a glum feel to it, a resentment boiling inside Chloe for the way her life is turning out to be with no control over the outcome. So Chloe does what she can, she pretends but she knows she cannot hold out for long. With parents who can go without saying two words to each other for a week, who could?
Short of hanging out at their summer home in Sandy Shores, Chloe figures wandering around the lake and the forest will be good enough. Then she finds Logan in the abandoned cottage and it's like she's been introduced to a new challenge. Now Chloe has someone to look forward to during the persistently dull summer and to do something more than just daydream about the childhood summer days spent carelessly with Jessica, a long lost friend. And finally, to say goodbye to isolation.
However, for Logan, what started as an undeniably euphoric moments might be the very moments which will make him regret ever taking up the habit in the first place. Withdrawal seems like the only plausible solution but of course he isn't strong enough to do it himself. So when help willingly arrives in the form of Chloe, Logan is hesitant and suspicious. He sees Chloe as a poignant reminder of all things home and a craving stirs in him. But Chloe is strong and she believes that she can help Logan out of his addiction.
Spending time together makes them realize that it could easily turn into something more. And it does, by developing into something deep. With both their souls bared to each other, what will they do? Will they last or will it be their first and last summer together? The book is told in alternating point of views and I really liked reading what was going on in their minds.
Last Summer turned out to be a book about surviving the worst and relishing the best. I appreciate what Rogers has done with the issue of drug use and she definitely have a very fluid way with words.
'There's just something that's fascinating about a person who looks at their reflection. What are they contemplating? Is he reminiscing about how he got to this point, about everything that's led him to the right here, right now?'

'In moments such as these, it's the minor seconds that count. Seconds that can make or break you. Seconds that can save your life.'
P.S. For a chance to win one of five eBook copies of Last Summer go over to Rebecca's blog to enter!
About the Author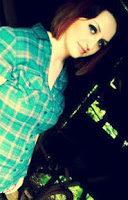 Growing up, I pretended to be characters from books, movies, and TV shows (especially Xena). Now, though I don't run around my backyard and freak out the neighbors with Xena calls and invisible weapons, I still live inside my imagination, and it's better than reality.
I'd insert something here along the lines of living in Massachusetts or Europe (dream places to live) with my wonderful husband (who I haven't met) and our dogs, but these things haven't happened yet. Instead, I'll tell you I'm an avid gamer, chocoholic, coffee addict, animal lover, and own way too many books and shoes.
Rebecca A. Rogers can be found at