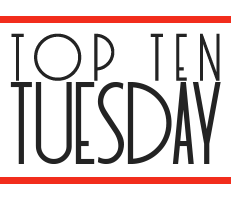 Oh man, is it difficult to weed out the actual underrated books. For instance, me discovering Lock In by John Scalzi in 2015 and being completely blown away by it only to immediately find out that it came second to Andy Weir's The Martian in 2014 Goodreads Choice Awards (and that Scalzi is an extremely well-known author). So yeah, it seems every book is underrated if you're the only one you know who have read and loved it.
Anyway as a point of reference, my cut off point was around 6K ratings on Goodreads and I mostly picked books on the basis of wanting to mention them so it's a top ten list in that way as well.

I love road trip books, though I haven't read all that many and none in the past couple of years. From What I Remember… takes place in the span of a day and there are multiple POVs which makes it one hell of a fun read. So much snarky banter and silliness going on in this.
Parallel by Lauren Miller // 2013
One day, Abby finds herself in an alternate version of her life which is scary in itself but then her life keeps changing on the basis of any choice that her parallel self makes. Though it sounds confusing, it really isn't and is just a perfect blend of contemporary and sci-fi.
I am a fan of books that portray mental illness well and The Half Life of Molly Pierce is one such underrated gem. It's a really short, full of feels book which is always impressive seeing how hard it is for short books to be succinct and heart-wrenching at the same time.
Illusions of Fate is a delight, plain and simple. A standalone alternate historical fantasy about snarky and tenacious as fuck Jessamin who goes from facing racism on a daily basis to getting caught up in the dangerous world of elite who possess magic. The ship is so good and her friendship with Eleanor is one of the high points of the book.
Life by Committee is one messy book and that's the best part about it. Where other books fail to correctly address cheating, broken friendships that so often result in slut shaming and secrets, this book wins. I don't know, I enjoyed it a whole lot and there are definitely fun parts in it, too.
Alternate history where the female main character regularly cross-dresses as her twin brother to get by in life. The world of the Gas-Lit empire is steampunk-ish and is very intricately developed so you really get a very realistic glimpse into the workings of it. It's slow-paced so the mystery builds up gradually which I didn't mind because it's done so well. I really need to reread this and continue the series.
The Fixer by Jennifer Lynn Barnes // 2015
The Fixer is a book that combines a whole lot of murder mystery, trouble and emotions in the best sort of way. It gets a tad ridiculous at times as anything concerning conspiracies and the portrayal of US government tends to in books, but I was okay with it mainly because of how fun and full of family and friendship feels everything is.
I do think that Mindy McGinnis is a highly underrated author in general. She genre hops a lot and seeing as how I have loved her post-apocalyptic cli-fi (climate sci-fi), Gothic historical thriller set in an asylum and realistic fiction about rape culture should tell you something about how good of a writer she is. I did want to choose Not a Drop to Drink to feature, but I also think that A Madness So Discreet should get more attention because of how satisfying it is to read about Grace being a badass and it has one of the best opening scenes that I've ever read.
So many feels whenever I think about this book. Not If I See You First is about Parker who's blind and has recently lost her father so is having a hard time adjusting when her aunt and her family move towns for her. Parker is one of those main characters who people label as 'unlikeable' just because they are not always nice and I'd be damned if that's not exactly what made me love her. Also, it's written by a male author which will forever astound me because men writing such realistic female characters is not a usual occurrence.
Rocks Fall, Everyone Dies combines a bit of magical realism and the repercussions of messing things up by choice in a small town setting. In other words, asshole main character going about his life the wrong way. So yes, everything that can go wrong does in this but in a really-fun-to-read-about-slow-mo-train-wreck way. I have no idea why more people haven't read this yet.

Read any of these? What books are on your underrated list?