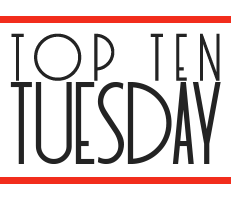 When I started writing this post I was sure I wouldn't be able to come up with ten debuts since they seem to be a hit or miss for me, but then I found there to be more than ten so I'm going to mention all fourteen of them because why not.
Autonomous by Annalee Newitz // September 19th // Adult
Pharmaceutical pirate and military robot team up 'to stop a bizarre drug epidemic.' Oh hey, say no more I'm convinced.
The Prey of Gods by Nicky Drayden // June 13th // Adult
This is a 2017 debut that I'm most excited for and rightly so. That badass cover alone would have been enough to convince me but the synopsis sounds equally amazing. I already mentioned it in my 2017 sci-fi releases post but it deserves another mention because sci-fi thriller set in South Africa involving a goddess and supernatural abilities.
27 Hours by Tristina Wright // October 3rd // YA
27 Hours is about 'queer teenagers battling to save their homes and possibly every human on Sahara as the clock ticks down to zero' and that's all I need to know, really.
Hold Back the Stars by Katie Khan // January 26th // Adult
Hold Back the Stars is about characters who 'revisit memories of their love affair on a utopian Earth while they are trapped in the vast void of space with only ninety minutes of oxygen left' and I need since I haven't read nearly enough shippable sci-fi yet.
Nyxia by Scott Reintgen // December // YA
I discovered Nyxia only a few days ago when I was making a list of all the books I possibly want to read in 2017. It's about a teen who 'accepts an interstellar space contract only to realize the promised millions must be won in a brutal competition where winners face the ultimate choice.' Nyxia sounds like something out of Black Mirror so I really hope it doesn't disappoint.
The Love Interest by Cale Dietrich // May 16th // YA
I've always wanted to read a book about queer characters who end up falling in love with each other instead of the character they're supposed to and since Of Fire and Stars was a sore disappointment, I've shifted all of my expectations to The Love Interest. Moreover, a secret organization, teenage spies and a whole lot of danger makes it sound all the more interesting.
The Traitor's Kiss is about an angry female main character (always a win) who spies on basically everyone around her and then is tasked with infiltrating the enemy ranks. Sounds a lot of fun to me! I did like the original title, The Matchmaker's Apprentice, better but I'll take this, too.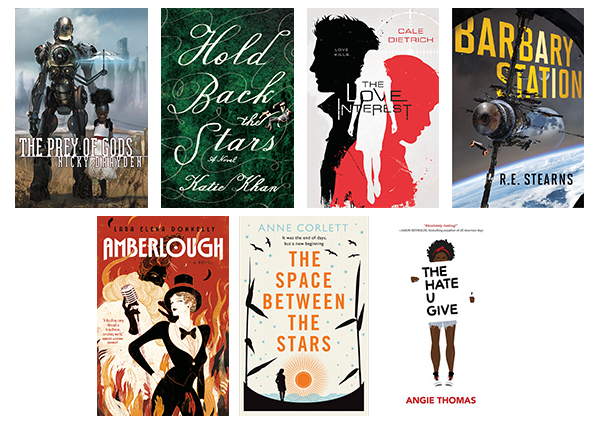 Barbary Station by R. E. Stearns // December 5th // Adult
Space pirates. Malevolent security AI. So naturally, another highly anticipated debut.
Royal Bastards by Andrew Shvarts // June 6th // YA
Royal Bastards is about royal bastards banding together to prevent a civil war and I'm honestly surprised that it took this long for such a book to come into existence.
Amberlough by Lara Elena Donnelly // February 7th // Adult
Amberlough is a debut fantasy/espionage thriller about 'a gay double-agent [who] schemes to protect his smuggler lover during the rise of a fascist government coup.' Like want. Also, the cover is just stunning!
Mask of Shadows by Linsey Miller // September 5th // YA
I have such high expectations from this one because it's about 'a gender fluid pickpocket auditions to become a replacement member of the queen's quartet of assassins.' Like what could be better than this?!
Survivors of a super virus who 'travel through the vast reaches of space, drawn to the promise of a new beginning on Earth. But their dream will pit them against those desperately clinging to the old ways.' Here for this especially since it also reminds me of Chaos Walking by Patrick Ness.
The Tiger's Daughter by K. Arsenault Rivera // October 3rd // YA
I almost forgot to include The Tiger's Daughter which HOW because this is a Mongolian-inspired epic fantasy that follows two female characters whose 'love for each other is big enough to slay demons.' Hell yeah, I'm here for this.
The Hate U Give by Angie Thomas // February 28th // YA
Lastly, I've already read and loved The Hate U Give to pieces and all I'd say is that everyone should read this important af and an emotional rollercoaster of a book.
Which debuts are on your list?