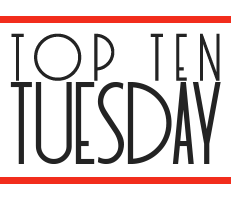 Although I've gotten better at reading books I'm excited about as they release (I tend to save new releases for later so often that they then become backlist titles), last year was definitely the year where I wanted to read so many new releases but couldn't thanks to my reading slump.
Alternate history is one of the new-to-me genres that I got invested in last year and that's great for me because I don't enjoy historical genre as much as the rest of them. Ghost Talkers involve Spirit Corps to some extent; a term that immediately made me want to read the book.
I would admit that my excitement for Heartless waned right when its cover was revealed so it's not really a surprise that I kept putting off buying and reading it. Moreover, the mixed reviews didn't help. This year, though.
Gemina by Jay Kristoff, Amie Kaufman
Another book that my excitement lessened for but this time because of the book itself. I'm sure I'd enjoy it to some extent so I do still want to read Gemina, but I'm not all that about it for the time being especially with there being so many other exciting sci-fi titles to read.
I would have read this in 2016 but then I wanted to reread The Young Elites and The Rose Society (thanks Ellis) and it didn't end up happening at all. I'm kind of nervous because the ending of The Rose Society was perfect and still gives me chills so I hope I'm fully prepared in case I end up being disappointed by the series finale (please, no).
I held off on reading Dark Matter for the sole reason that I wanted to read it all in a day and somehow never found the combination of free day and the right mood for doing so. I'm actually hoping to get to it sometime this month.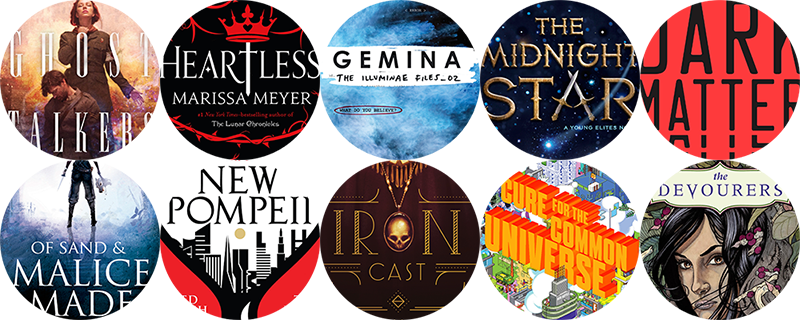 Of Sand and Malice Made is a prequel to Twelve Kings which everyone should be reading. I'm not that upset about not having read it yet because of it being a prequel but still very much want to get to it soon.
New Pompeii is one of those books that I was excited to read months before it released and… I still haven't. It's about some organization developing a 'technology to transport objects and people from the deep past to the present' and they somehow have a replica of a city (New Pompeii) hidden deep in central Asia? Sign me up! Also, I'm hoping that the book is set in Asia because that's so rare.
I'm a fan of books set in the 1920s. (Only this one is set in 1919 and I'm all about trying out new things, if nothing else). Iron Cast is a slight reminisce of A Criminal Magic by Lee Kelly which I so wasn't a fan of so I'm hoping this book would give me what A Criminal Magic couldn't. I'll actually be buying this soon since it's $3.99 on Kindle (likely for all of January) and reading it sooner rather than later.
This one got rather mixed reviews so I'm entirely sure if I still want to read it. Yet I think I will as I'm all about sci-fi lately or at least more about sci-fi than I ever was before.
I would read The Devourers for the cover alone like look at it! It is set in India spanning several centuries and there's mythology involved which I'm always into.
A couple more mentions because of who I am as a person: In the Country We Love by Diane Guerrero which I started reading and listening to at the same time (with Ellis), but is kind of on hold for now and The Rose and the Dagger by Renée Ahdieh which I kind of knew I wouldn't be reading in 2016? I will stop now before I end up listing ten more.
Which 2016 releases made it on your 2017 to-read list?