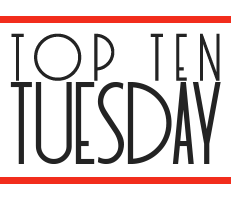 I considered doing a list of ten books, then imagined limiting myself but going over the limit anyway and then crying about all the awesome that's not out in the world yet. So I thought fuck it, it's better to cry over one title than ten twenty plus most anticipated ones.
Warning that this post is VERY spoiler-y for those of you who haven't read Throne of Glass series!
BRB drowning in ferocity
First off, THAT cover. It was probably my most awaited sequel cover reveal of 2015 (right after The Raven King which is now my most awaited sequel cover reveal of 2016 sobs). I'm all for the UK covers because they're white and Celaena looks so much more badass on them. However, I'm still slightly bothered that they reused the background of Heir of Fire cover because come on. Overall, I love the cover because it's just so fierce and that tagline is all kinds of awesome. And oh, I'm very much looking forward to the back cover because it apparently has a
'big dress' and is a favorite of Sarah J. Maas
.
The 'fire-breathing bitch queen.' (Source)
Aelin Ashryver Galathynius, all. Yes, the name change is going to be very emotional. Despite Celaena Sardothien being the infamous Assassin of Adarlan, I know Aelin is going to be so much more.
Hi, my badassest queen. (Source)
As much as I love Celaena being a badass and knifing people while her blonde hair billows behind her, I love the notion of her having short hair and kicking ass like it's nobody's business. Also, in the first chapter of Queen of Shadows, her hair is auburn in an attempt to disguise herself which just makes me want to die.
Aedion af (Source)
So from the way of Heir of Fire ended, we all know that it's going to be up to Aelin to rescue Aedion and ohmygod, that reunion is going to kill me. Bye already, world.
Chaol sigh. (Source)
The ship name changed! Eeep. Yes, I'm very much a Chaelin shipper. In all seriousness, I do think Celaena and world domination is a legit ship, but I also very much care about Chaelin as they just fuck me up pretty bad. I cannot wait to see what's going to happen between them.
Rowan Fucking Whitethorn (Source)
Rowan is back in Wendlyn but he's going to have his own POV which is going to be asdfghjkl. I think they're soul mates and I consider them the best of friends because I need more kickass male-female friendships.
The one Prince who failed to impress me with his princeliness (Source)
I haven't been a fan of Dorian because he's been too princely for my liking but hot damn, Heir of Fire was a Dorian Havilliard gamechanger. There were tears. Also, the first fucking chapter of Queen of Shadows broke me.
What a bitch. (Source)
Arobynn is going to play significant part in Aelin's life what with the vengeance and all. I need this book in my life because I want to see Aelin take him down. It might not happen in Queen of Shadows but I know they'll meet.
And that's how you witch. (Source)
So it's been a hundred percent confirmed that Aelin and Manon are going to meet and possibly have a few scenes together and I'll just lie down on the floor here.
IloveitIloveitIloveit.
Quotes likes these give me life.
P.S. All of these character images are from Sarah J. Maas's Throne of Glass pinterest board. So how did I do?
What titles are on your most anticipated list?