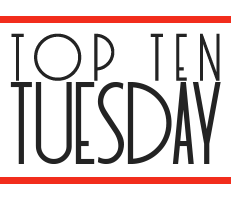 Here, have a list of my favorite heroines in books and TV shows in alphabetical order.
Adelina Amouteru // The Young Elites // Marie Lu (Source)
Adelina Amoutero is such an interesting character who's morally ambiguous. Thought to be abomination incarnate, Adelina is full of anger. I love that Lu chose to tell a story of a villain because damn, she really is one. Bad to the core and so very complicated, Adelina is truly one of a kind.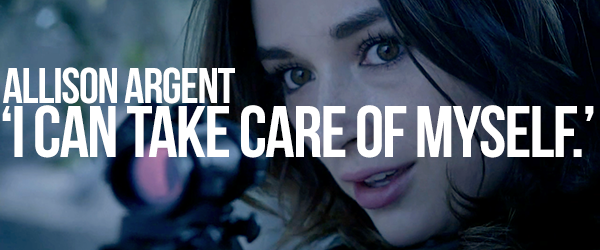 Allison Argent // Teen Wolf
Damn that Allison Argent. Oh, how I admire her. She started out as an awesome character on Teen Wolf and then she just got awesomer. She has a bit of a rebellious streak, mad archery skills, and is incredibly strong-headed. If you want to know how a character can be strong and brave while also being vulnerable and complex, look at Allison Argent. She went through so much, but her strong-willingness made her a kickass character and the best best friend Lydia Martin could ever ask for.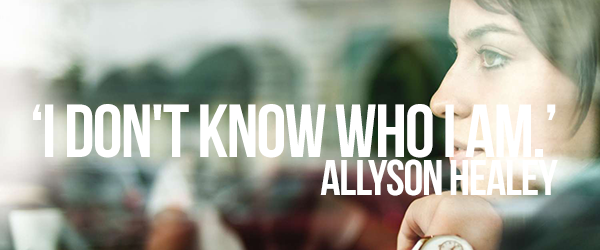 Allyson Healey // Just One Day // Gayle Forman
Allyson Healey is an ordinary, play by the rules girl until she isn't. We all have an Allyson Healey inside of us, the one who craves to abandon her life behind and just give in to the wanderlust that builds up inside  of her everyday of her life. One day she just goes ahead and embraces that side of hers and it's glorious to see her do it.
Art3mis // Ready Player One // Ernest Cline (Source)
Art3mis is a brilliant Gunther and forget Wade's crush, I think I've the biggest crush on her. She's a damn good player, highly perceptive and she ain't got time for romance. She's so damn secretive which makes her all the more alluring and I really, really want to know more about her in the sequel.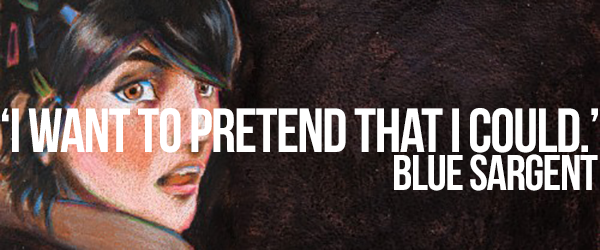 Blue Sargent // The Raven Cycle // Maggie Stiefvater (Source)
Her favorite food is yogurt and she hates pretentiousness, she's Blue Sargent, resident of 300 Fox Way. She's very sarcastic, adventurous and most importantly, sensible. Blue values education, her relationship with Ronan is the best and I fucking adore her.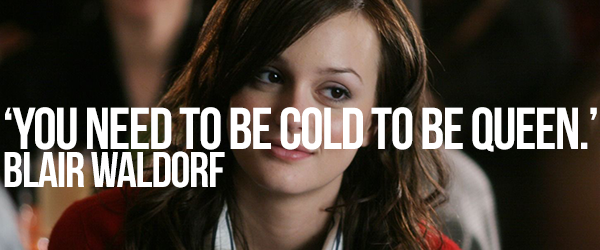 Blair Waldorf // Gossip Girl
Blair Waldorf, Queen B of the Upper East Side on Gossip Girl, is not be messed with and for good reason. She's brilliant and nothing gets past her. Combine that with her meanest of streaks, she's easily the most love-to-hate character to ever grace our TV screens.
Clarke Griffin // The 100
Clarke Griffin is in charge and whoever says otherwise can go float themselves. Clarke didn't have an easy life on the Ark and then it only got worse on the ground. She had to make some really tough decisions that affected her to her core but you know what? She took it all in stride. She's the face of a natural born leader who would do anything to save her people. That's Clarke Griffin for you.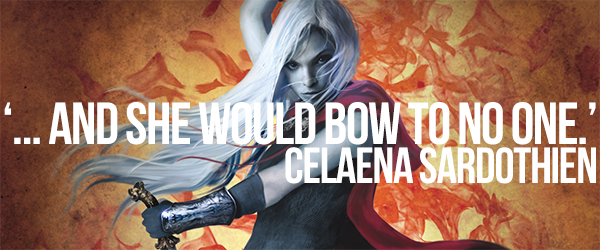 Celaena Sardothien // Throne of Glass // Sarah J. Maas
Celaena Sardothien is my queen and that is all. The extent of her character development from The Assassin's Blade to Heir of Fire is one for the history books. She was at her proudest in The Assassin's Blade and then to see her holding herself back in Throne of Glass, opening herself to pain again in Crown of Midnight, and finally seeing her at her darkest in Heir of Fire is such a profound thing to experience. Whether Celaena's being arrogant or whether she's being struck down over and over, she excels. Sarah J. Maas doesn't go easy on her and it's fascinating to see just how everything affects her, because it's Celaena Fucking Sardothien who would bow to no one.
Emily Hughes // Since You've Been Gone // Morgan Matson
Emily Hughes is an introvert which is the reason I connected to her on such a deep level. She showed me that it's okay to not want to step out of your comfort zone but once in a while, it doesn't hurt to do just that.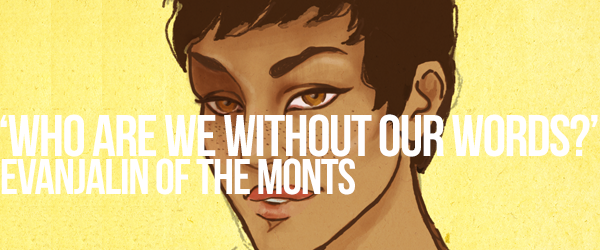 Evanjalin of the Monts // Finnikin of the Rock // Melina Marchetta (Source)
Evanjalin starts out as extremely outspoken who doesn't trust others with information until it becomes necessary to. She's brilliant and tenacious despite going through the worst life had to offer her. Evanjalin is cunning and will do anything to take back her land. I will forever love her because of her immense love for her people and Lumatere.
Hermione Granger // Harry Potter // JK Rowling
What Google is to us, the library is to Hermione Granger. Of fucking course, she is going to make the list of my favorite heroines. I grew up with her and she was pretty much the only person in my life as a kid who loved going to the library as much as I did.
Katniss Everdeen // The Hunger Games // Suzanne Collins
Katniss Everdeen is one of the first female main characters in dystopia whose survival instincts are impressive as hell. Family is important to her and she's much more concerned with putting her resourcefulness to use by taking care of them more than anything else. Unwillingly thrust into the role of being the mockingjay for all of Panem, Katniss comes through and it is incredible to see her defeat her enemies. Oh, the bitter satisfaction.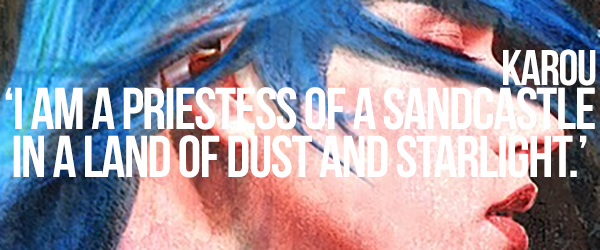 Karou // Daughter of Smoke and Bone // Laini Taylor – Art by Jim DiBartolo (Source)
Karou is one complex character who's rebellious and curious with a dash of vindictiveness. Life hasn't been the most easy on her and she has struggled to maintain a positive outlook about everything. She's always had the unrelenting support of her best friend, Zuzana which is amazing to read about. Karou is easily the most creative and mysterious heroine I know and love.
Quintana of Charyn // Lumatere Chronices // Melina Marchetta
Quintana oh, how I adore thee. She's a savage who rages and snarls and speaks her mind. She's the most blunt of characters and that's why I love her. Quintana had a very rough life but she persevered. What could be better than a princess who defeated death sixteen times and counting because I'm still reading Quintana of Charyn.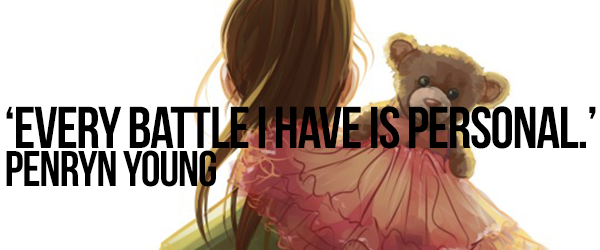 Penryn Young // Penryn and the End of Days // Susan Ee (Source)
Penryn Young doesn't rely on anyone but herself and that's why she made the list. She took self-defense classes and that makes complete sense because of the kind of a world she lives in. Family is very important to her and she is way stronger and wittier than she looks. Raffe can vouch for that. Also, her confidence is an entity in itself.
Rose Hathaway // Vampire Academy // Richelle Mead
Rose Hathway starts out as impulsive and reckless and then she grows out of it, learning to be more grounded and awesome. But the one thing she never learns to control is her sharp tongue and man, I love her for that. If anyone is a smartass, it's her. Body positive? She is fucking proud of her body and it's something to admire in her. And oh, she has a set of core beliefs that she follows and believe me, there's nothing more attractive than that.