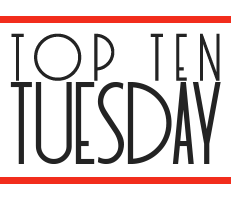 I never managed to complete my new-to-me authors post back in December so here I'm late to the party. In March of 2014, I
listed ten authors I'd never read
and I'm proud 
to say that I read five of them last year (okay, was still in the middle of reading the fifth one's book so it counts, alright).
Also, my list contains fifteen authors whoops.

Leigh Bardugo's Shadow and Bone was the first book I read in 2014 and whoa, what the Darkli- I mean, what a book! Siege and Storm introduced me to STURMHOND and delved deeper into the world of the Grisha. Ruin and Rising broke me twice because of the Darkling and STURMHOND (I promise this isn't weird 'cause I always write his name in capitals). From the badass and complex characters to exquisite world-building, the Grisha trilogy is everything a fantasy lover needs in their life.

A. C. Gaughen's Scarlet is a Robin Hood retelling that first killed me with feels and then with an epic ship. I'm kind of dreading-slash-anticipating (re: avoiding) reading Lady Thief and Lion Heart (which comes out on May 19th!).
'You are my whole heart, Scarlet. And this is breaking it.'
HEARTBREAK ALL AROUND. *sob*

I think Corey Ann Haydu's Life by Committee is one of the most underrated young adult contemporaries of 2014. I know many people cringe whenever a book contains subjects like cheating, slut-shaming, and bullying. However, trust me when I say that this book tackles it in a very realistic and heartbreaking way. I'm in awe of Haydu for writing such a fantastic book that makes you think, think, think long after you've turned the last page of the book and put it away.

Laini Taylor is the queen of beautiful prose. Even the people who aren't a fan of her books admit that her writing is captivating and oh-so-delectable. Taylor has a knack for creating a dark ambiance in her books that I've seldom come across in young adult. Also, I love how all three books and the novella in her Daughter of Smoke and Bone trilogy follows a theme. I know that I'll cherish this trilogy and the novella for a long time to come.

Katrina Leno's debut The Half Life of Molly Pierce was one of my most anticipated titles last year and rightly so. The book is everything I love about the young adult contemporary genre. Leno wrote about a girl with a personality disorder and nailed it. Positive family dynamics and writing that pulls you in, The Half Life of Molly Pierce is definitely a must-read.

There's just something about books about suicide that I find fascinating. Some girls are just messed up because they're miserable and that's what Amy Zhang's Falling into Place is all about. It's what life is all about.

Susan Ee, aah. She's the creator of Raffe and Penryn and a series that's so kickass I'd reread it forever and ever. I love the gore and violence and creatures that Susan Ee is a master of. Seriously, I'm so fucking curious as to what goes on in her mind 'cause I'm hella obsessed with this series. I kind of want to reread World After now (this is a normal occurrence and happens once a day week or so).

Jay Kristoff knows how to tear readers apart in one glorious moment and then over and over until you're used to being torn apart by feelings and friendship and gaaah. By the way, that's me after reading Stormdancer. It got me a while to get into it, but when I did there were tears and feels all over. Why, Kristoff?! I've got a feeling that Kinslayer will probably slay me and Endsinger will be the end of me.

Ernest Cline's Ready Player One is one hell of a ride. Admittedly, as a child of the 90s, I was a bit nervous about reading it because of the ample amount of 80s reference. But I didn't have to worry all that much because most of them were explained anyway and didn't come in the way of me enjoying the story. I seriously cannot wait for Armada because Cline knows his sci-fi like the back of his hand which is the best thing about reading Ready Player One.

Kieron Gillen wrote a comic and I loved it. The unique premise of The Wicked + The Divine is so thought-provoking with characters that kick ass. I'm very partial to Lucifer and Baal. I need to finish writing my post about it so that everyone can understand how deep my obsession runs.

Sara Raasch's Snow Like Ashes is a glorious fantasy debut and I love the world she has created. I want to live in Winter because snow all the freaking time!

Marie Lu because daaaamn, The Young Elites. I just love how imperfect Adelina Amouteru is and man, she's not a good person. I can't wait to see how much more bad she becomes in The Rose Society.

Rainbow Rowell's Eleanor & Park is a beautiful love story that I want to reread because I feel like I didn't absorb it fully into my system? Eleanor and Park both have multiple layers and that's what I like to read about in a young adult contemporary romance (and cry while doing so).
Also, what were those three words. Eeeeep.
Emery Lord's Open Road Summer reminded me why I love road trips book that involve music. And friendship, of course. Regan and Dee's friendship is so real and close to life that I just can't- ugh, so much love.

I just have to mention Kiersten White because how did I not read any of her books before Illusions of Fate?! So much banter and wit and swoony Finn. Sigh.