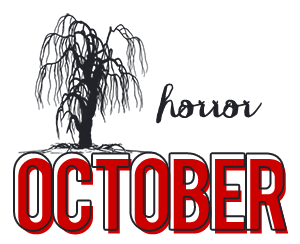 What has changed since the last time the event took place?
I am still not into horror but so excited to celebrate it because apart from ghosts, apparitions and weird scary noises, I'm all for it. Okay, I'm mostly for it. It's just that I can't handle watching a horror movie or TV show. I tried to, as a kid, and I still get creeped out if I start thinking about some of the stuff that I watched (which isn't even that horrifying and mostly embarrassing).
What's the most Halloweeny thing about me? Well, the fact that I went from Sana to Sanatorium on Twitter for it. Ha. Nevertheless, as soon as fall arrives all I want to do is curl up in a blanket with tea and just read really disturbing books.
Let's face it. I haven't read a purely young adult horror book since the last R. L. Stine book I read as a teenager. I just keep thinking that I will get around to at least one but I never do and it's sad. So it's mostly the subgenres that I end up reading like psychological horror or paranormal horror.
So in regards to that, I started reading The Young Elites by Marie Lu which is pretty disturbing and dark. After that, I plan to read Blue Lily, Lily Blue by Maggie Stiefvater which isn't horror but it has dark elements and fist-slamming Ronan, so there. I also might read Trial by Fire by Josephine Angelini because witches.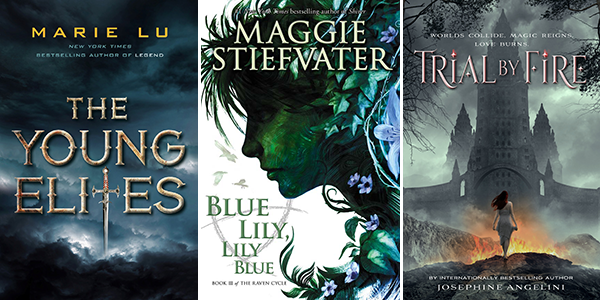 Last year, I could only manage a couple of posts on Horror October and let's not just get into that more than this. However, since I already talked about
horror in YA
back then, I would be focusing more on its subgenres this year. A post about books that give you the creeps, another about authors who write YA horror, yet another on how the trend of island settings in YA have changed over time and maybe a couple of book reviews. And oh, a discussion about the subgenres of YA horror seeing how they are vastly more popular than the genre itself.
Do you tend to read creepy, spooky or horror books in fall? Read a good horror YA lately? Let me know!