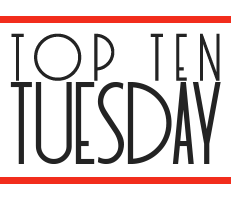 We all own books we're not sure we should read anymore. Even though I know I won't be able to read all the books I want to, I still want to try. So this post is basically me trying to find reasons to read these books more than trying to do the opposite. I'm a bookworm, afterall.

There's been a lot of hype surrounding The Ring and the Crown as it wasn't even on my radar before. Some books just seem to creep up on you like that. Anyway, almost all of the reviews I've read about this book seem to agree that it's an okay read. I kind of still want to read it and my decision may or may not be  somewhat influenced by that cover.

The only thing I know about Mortal Danger is there's some sort of academy in it and that it's creepy. Okay, that's two things. I like creepy but not average creepy. Thoughts?

Everyone who's read it either love it or is meh about it. I don't know what to do. Let me tell you this, it's hard being a reader.

I don't know much about The Young World expect that there's a baddy government involved and maybe some sort of a rebellion group? It's science fiction so I kind of want to read it…

The fantasy lover in me screams at me to give Stolen Songbird a chance. I'm torn about whether I should.

Apparently, there's something Ocean Eleven-y about Illusive. Have you read it? Is it good enough?

I just saw it on my Goodreads to-read shelf and I don't even remember adding it. Err.

So many people seem to be meh about it. I'll probably read this since I've an eARC. But to be honest, I've been a somewhat put off.

There are so many things in this book that I love reading about from brutal murders to survival. Why are mixed reviews so confusing?

I've been wanting to read this but I'm not sure because of its average rating of 3.56 on Goodreads.
Are you sure of any book on my list and feel that I should definitely give it a read? Let me know!