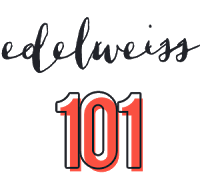 Let's face it: we book bloggers are ARC addicts and NetGalley and Edelweiss are our providers. We don't have to sell our souls in exchange for ARCs anymore. Or do we?
Guess we kinda do. Did? Err.
So, I decided to do a couple of posts on Edelweiss so that more bloggers can discover the awesome of Edelweiss. This post will be all about the browsing and tagging function of Edelweiss and the upcoming post will be all about requesting e-galleys and posting reviews.
WHAT IS EDELWEISS?
Edelweiss is a multipurpose tool for publishers, booksellers, librarians, and bloggers alike. Developed by Above the Treeline, it has been around since 2008 and launched its e-galley service back in 2011.
Unlike NetGalley, another popular resource for requesting eARCs, many bloggers don't like the user-interface of Edelweiss and it is easy to understand why. It does take some getting used to. But once that part is over, I'm sure you'll find Edelweiss to be a great resource for all things upcoming titles and requesting eARCs.
Sidenote: Edelweiss uses the term Digital Review Copies or DRCs for ARCs.
DISCOVERING EDELWEISS
Edelweiss is designed for people across various publication media so, not all the options in its navigation menu are of use to bloggers. The most used tabs by bloggers are Browse for upcoming titles, Reviews for for an archive of all the reviews posted, Tags for sorting out titles, and Review Copies for requesting titles.

The Community tab is pretty useless unless you want to add friends; which is highly unlikely because there are other various social media to keep up with our friends' reading activities. Orders are for book sellers who want to order titles in bulk. Buzz is all about which titles have won which awards. If you want to get the latest on what titles are getting publicity and why, the Publicity tab is for you. In Administration, you can manage your user profile and catalog subscriptions. NAIPR (National Association of Independent Publishers Representatives) is a tool 'for publishers who depend on independent sales reps and independent booksellers to achieve their publishing goals.'
BROWSE
As a blogger, my main resource for upcoming titles used to be Goodreads and so, I never really bothered with catalogs. But with Edelweiss publisher catalogs, it is much easier to look out for the latest titles. There are options to bookmark catalogs, download their PDFs or if you want, you can subscribe to a publisher's catalog and float around in the upcoming books heaven.
There are three ways to browse e-galleys on Edelweiss: Catalogs, Titles and Collections along with an option of Advanced Search. I'm going to be focusing on browsing via the Catalog option since browsing via Titles is pretty similar to browsing Review Copies. Browsing via Collections just lets you make your own collections or let's you browse the publisher's collections that you've added.
On the left side of the Edelweiss homepage are a list of publishers using Edelweiss. Besides it is a list of catalogs recently viewed and added. Clicking a publisher will take you to a list of the all the catalogs they've uploaded on the website. Each catalog states the number of titles it contains as well as the date it was added.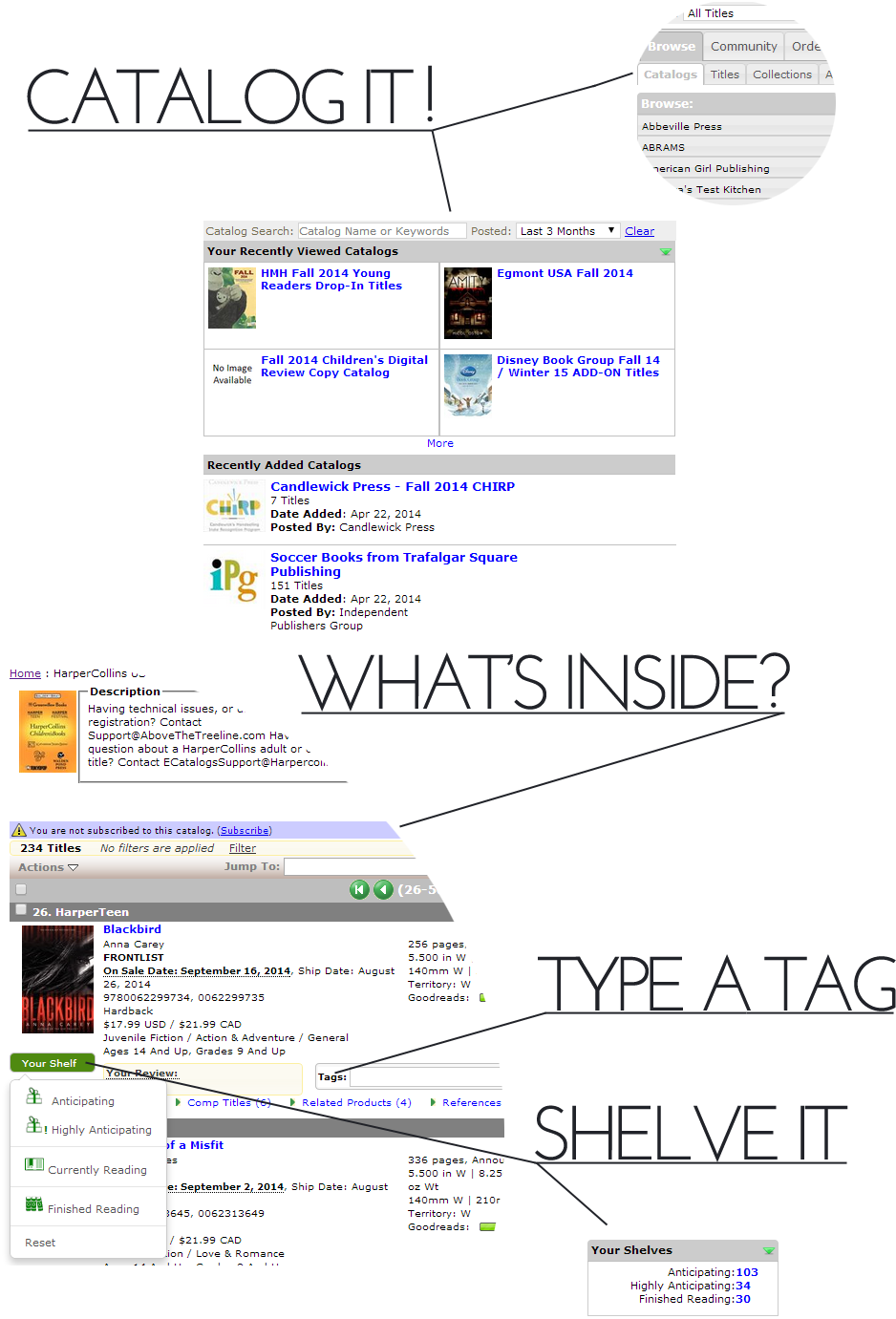 Clicking a catalog will open a Catalog Overview page. In the image above, HarperCollins US Children's Fall 2014 Compilation is opened. Shelving a title puts it in a small box on the homepage so that it's easier to navigate among the categories.
TAGS
Tagging is a very useful function on Edelweiss since you can track all the titles you're interested in whatever way you want to such as a tag for all the paperback releases you're waiting for. I tag titles that I'll be going to read in the future by genres and by their release month. I also use tags for publisher titles that I've reviewed.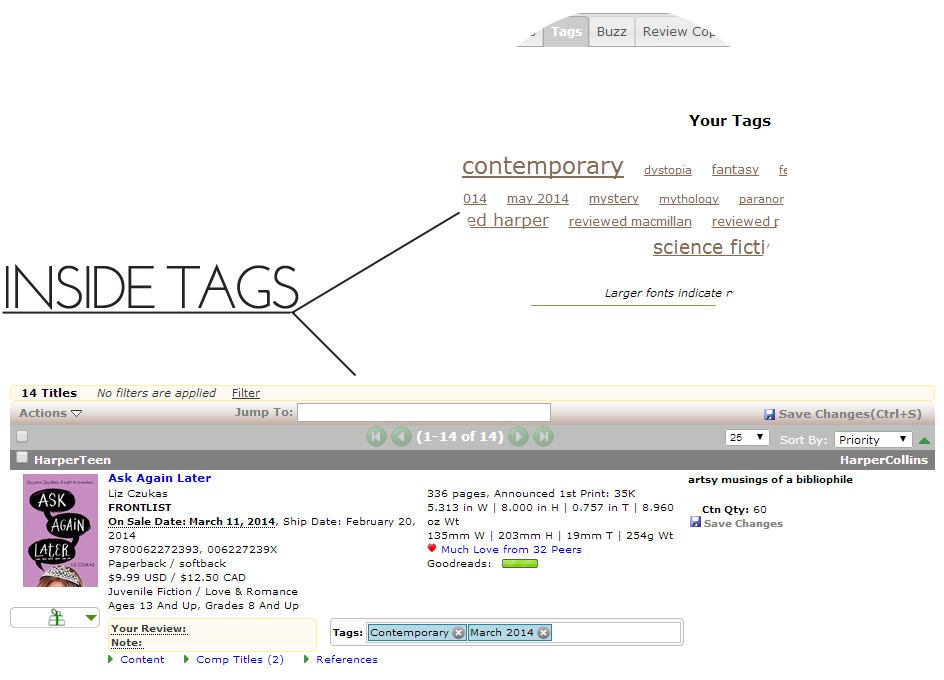 I hope it's all shiny and exciting and you guys decide to utilize Edelweiss more. If you have any questions or if something's not clear, you can always let me know below.