Of trends and lesser-knowns.
Last September, an article in the Publisher's Weekly
asked some agents their thoughts on new trends in YA
. Divided into several sections, there were talks about realistic contemporary being all the rage, a fifty-fifty speculation on whether thrillers are going to be the next big thing (a YA Gone Girl, anyone?), and an overall trilogy, paranormal and dystopian burnout.
What struck me was a consensus of opinion on trilogy fatigue that is resulting in publishers completing two-book deals: two standalones / a title and a companion / a title and an undefined book. Debut as well as well-known authors such as
R.C. Lewis (Stitching Snow, 2014), Stephanie Oakes (Minnow, 2015), Neal Shusterman (Challenger Deep, 2014), Anna-Marie McLemore (The Weight of Feathers, 2015), Corey Ann Haydu (Life by Committee, 2014), and Alexandra Sirowy (The Creeping, 2015) have all completed two-book deals in the last few years.
There've also been a rise in 'duology and a third book' deals.

Ye
t these hardly seem to make a dent in an endless onslaught of YA trilogies.
ON THE COUNT OF THREE
We all love to hate
and
hate to love trilogies. An average reader has finished at least (this is totally my guess) one in their lifetime. It's like adventure in three parts.
There's always been talk of readers getting tired of trilogies that we now have a roadmap to guide us. Or at least, Asti does. We talked about duologies and trilogies on Twitter and I ended up asking her what first and third books in a trilogy entail as she wrote a blogpost on second book syndrome a while back. I get curious easily. Asti did an awesome job of coming up with these.
FIRST BOOK TRIAL
'If you love it, great, continue series. If you don't, no harm done, just move on.'
Except sometimes I want to live in a world where I don't discontinue any series I start. Ranging from disappointing to phenomenal, first book are trials of all kinds. If the first book is perfect, it sets the bar high for the rest of the trilogy. If it has potential, it might either get better in the next one or end up suffering from second book syndrome. If it sucks, it feels like a waste of everything.
SECOND BOOK SYNDROME
'Watch out for disappointment. Tread carefully. There's no turning back now.'
There really is no turning back because the reader is now invested in the trilogy. If the second book turns out to be a filler book where the characters just seem to drift aimlessly, well, it's rage-worthy and heartbreaking. The wait? Not worth it. But if everything from the first book is intensified in the second one, the story punches harder and everything is alight with feels.
THIRD BOOK REDEMPTION
'Was the book worth it? Has your entire life been a waste? It's all up to how that final book ends.'
Trilogy finales are tricky in that they represent the last 50 pages of a standalone book. From plot to the characters, everything can start to go downhill just as the end nears. But everything can also just twist and turn the reader's mind all the way to the last page. It's one hell of a ride 'cause series enders have a habit of burning too bright. A ride that have equal chances for the trilogy to be labeled as either trash or terrific.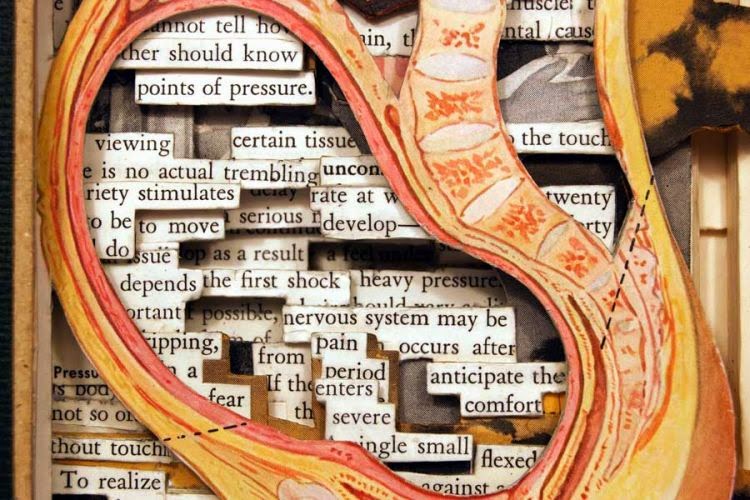 You got trilogic feelings in your stomach? Totally legit. (Source)
Simply put, excess of anything is exhausting and trilogies have been around a long time now. From the mere number of series I've finished, I might just get tired of going through the same steps over and over. Every now and then, we all need a break.
So what if we want a different option for our break? An option that changes the way we look at series?
GOING ONE, GOING TWO
Duologies are strange. It seems lazy to just label them as series because it's really just a book and its sequel. Why not just add a book instead and call it a trilogy. But is it all that simple? The answer is… complicated.
There are dualogies where we get to read both the main characters' point of views in two different books instead of just one where they alternate. In such girl-and-boy-dualogies, there's no need for the third book. Then there are books with sequels that fast-forward years later into a character's life. There are also duologies which could have been awkward and really long standalones, instead.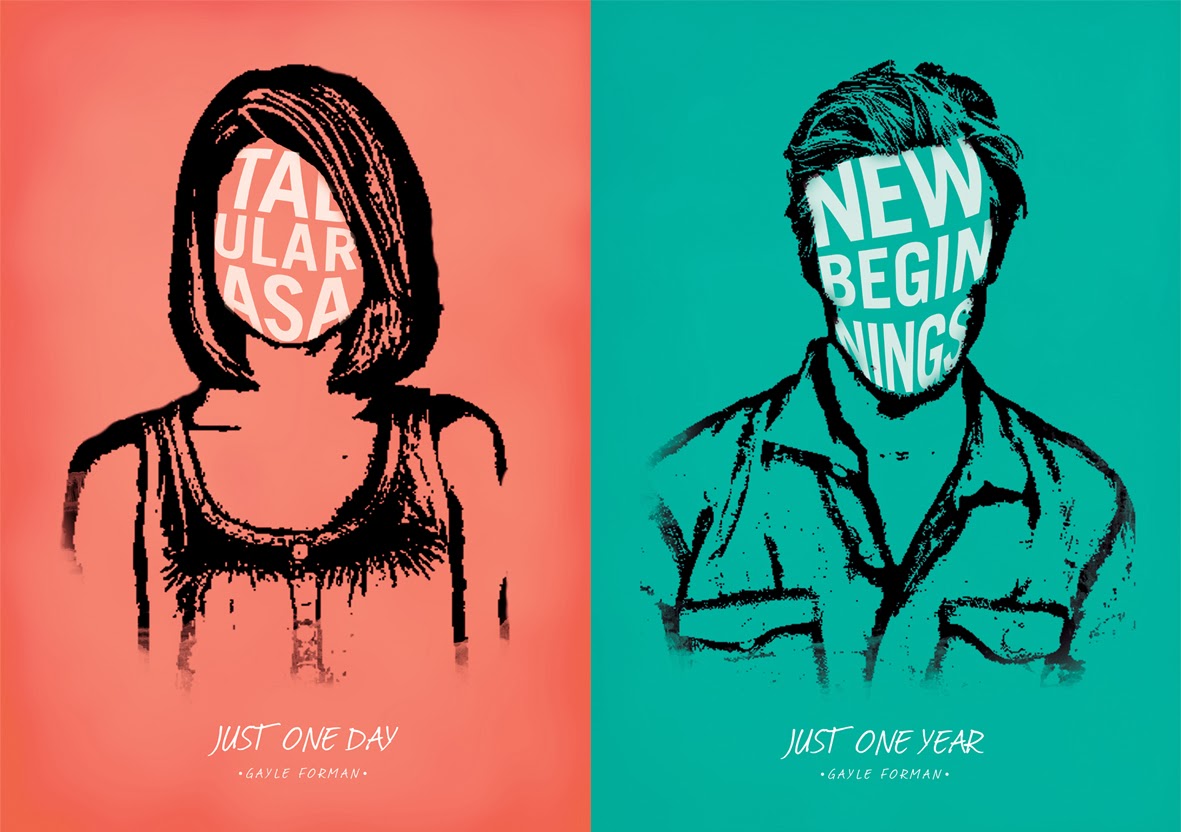 Dualogies are becoming Forman's forte. (Source)
So where all the stats at? I went number hunting because I want more of 'em in my life.
Despite a relatively recent surge in YA duologies, the ones that came just before 2012 were few and far between. If I Stay/Where She Went by Gayle Forman is the most popular YA duology ever.
– A Need So Beautiful and A Want So Wicked by Suzanne Young
– Clarity and Perception by Kim Harrington
– If I Stay and Where She Went by Gayle Forman
– Inside Out and Outside In by Maria V. Snyder
– Juliet Immortal and Romeo Redeemed by Stacey Jay
– Jumping Off Swings and Living with Jackie Chan by Jo Knowles
– Leaving Paradise and Return to Paradise by Simone Elkeles
But 2012 seemed to be a defining year for duologies with the release of popular titles like Rachel Hartman's Seraphina and Kendare Blake's Anna Dressed in Blood.
2013 only arrived with most duologies till date.
Gayle Forman's Just One Day and Kasie West's Pivot Point were two of the popular duologies of the year.
– Arclight and Meridian by Josin L. McQuein
– All Our Yesterdays and Untitled by Cristin Terrill
– Dualed and Divided by Elsie Chapman
– Control and Catalyst by Lydia Kang
– Gated and Astray by Amy Christine Parker
– In the After and In the End by Demitria Lunetta
– Just One Day and Just One Year by Gayle Forman
– Linked and Unravel by Imogen Howson
– Mind Games and Perfect Lies by Kiersten White
– My Life Next Door and The Boy Most Likely To by Huntley Fitzpatrick
– Not a Drop to Drink and In a Handful of Dust by Mindy McGinnis
– Pivot Point and Split Second by Kasie West
– Reboot and Rebel by Amy Tintera
– Starglass and Starbreak by Phoebe North
– Starters and Enders by Lissa Price
– The Program and The Treatment by Suzanne Young
– The Rules for Disappearing and The Rules for Breaking by Ashley Elston
– The Ward and Untitled by Jordana Frankel
2014 looks like an exciting year for duologies. We've only passed the first quarter and some of the duologies have already been released. Jenny Han's To All the Boys I've Loved Before seem to be the most anticiapted release for the year.
– Alienated and Invaded by Melissa Landers
– Avalon and Polaris by Mindee Arnett
– Blackbird and Untitled by Anna Carey
– Dark Metropolis and Untitled by Jaclyn Dolamore
– Disruption and Corruption by Jessica Shirvington
– Landry Park and Untitled by Bethany Hagen
– To All the Boys I've Loved Before and P.S. I Still Love You by Jenny Han
– Uninvited and Unleashed by Sophie Jordan
– White Space and The Dickens Mirror by Ilsa J. Bick
Is this trend going to continue in 2015 and beyond? My answer is a yes. Just look at all the awesome in the list.
– A Darker Shade of Magic and Untitled by Victoria Schwab
– Kalahari and Untitled by Jessica Khoury
– Kissing in America and Untitled by Margo Rabb
– Passenger and Wayfarer by Alexandra Bracken
TREND AND GO.
What I like about the trend is that duologies offer the chance to get into a genre without the burnout factor. Currently, I'm more willing to read a dystopian duology than I am a dystopian trilogy because it just seems easier in every way. This also gives a chance for contemporaries to expand beyond one book. Right now, there either seems to be never-ending series (re: Sara Shepard's Pretty Little Liars) or just standalones for the genre.
In the end, it may seem as if duologies are pointless because why not just add a book? I've often wondered about this and after finishing two duologies, they didn't seem redundant to me. However, my opinion of them is still evolving. Meanwhile, I'm ready for series that aren't trilogies.