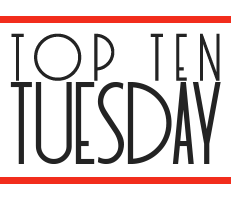 I'm slowly getting there, the top of the popular author mountain. In the meantime, I've never read any of these authors.
STEPHANIE PERKINS
I love contemporary and yet, I've no idea why I haven't read any by Perkins. I plan to this year, maybe I can read all three to make up for it.
TAHEREH MAFI
I wanted to read Shatter Me when it first came out. I did. I still do and now I'm going to binge-read the series.
BRANDON SANDERSON
Steelheart. Steelheart. Steelheart.
SUSAN EE
I probably wouldn't have thought about reading her Penryn and the End of Days series if it weren't for Eve and everyone else telling me how great it is. Angel books and I don't do well together. I'm holding out a little hope that this one might.
LAINI TAYLOR
Another author whose series finish this year but I fail at even starting it. Oh well.

VERONICA ROSSI
I've no idea why. Or why not.
LIBBA BRAY
I feel like I want to read all of Libba Bray books but I can't seem to ever get past that want. This year, though. Yes.
RICK RIORDAN
I love mythology so it's a wonder why I haven't read the most popular YA mythology. I'm still wondering.
KRISTIN CASHORE
I bought her Graceling Realm series in January because I plan to binge-read it. Fantasy YA is putting a hole in my wallet. I've no regrets.
LAUREN OLIVER
You probably see that I'm currently reading Panic, but I haven't really started it yet. (Reading half a page doesn't count, right?) Delirium trilogy is another story 'cause I even own the first two books.
Do we share any authors on our lists? Leave a link!