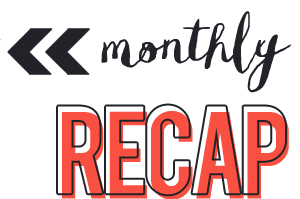 February turned out to be a…complicated month for me.

The Neverland of Thesis
Population: 1.
Why can't I be done and over with it? Ugh.

Rollercoaster Ride
I procrastinated at the beginning of February by listening to tons of music, reading books and bing-watching Orphan Black. The middle of February was filled with
love-a-thon
-ness. But the end of February took a complete one-eighty on me. I wallopped in a state of distress, was unable to finish RDR's Virtual Book Club pick and failed my comment-on-at-least-one-blog-every-day goal. Sigh. I'm much better now, though.
TV in February turned out to be pretty sporadic.
I finished the first season of Orphan Black. Watch it if you haven't, you'll not be disappointed.
The pilot episode of Veronica Mars was too good.
New Girl and Brooklyn Nine-Nine still making Tuesdays worth it.
I just want for How I Met Your Mother to be over.
The pilot of The Mindy Project was just…okay. Or maybe I'm not in the mood for it.
I continued Teen Wolf this month and got to the middle of the second season. I'm pretty much just watching it for Stiles.
MOVIE WATCH
I haven't been watching as many movies as I used to. I want to but then I don't want to. Err.
Frozen (8/10) – I liked it a lot. I still do but I also feel like there's room for improvement.
The Kids Are All Right (7/10) – Annette Bening is such a good actress. The movie gets points for spontaneity.
LIST OF READS
Still ahead on my Goodreads challenge this month. I feel weird about it. Then I think that it's probably because of the few novellas I read in between the eight books.
Proxy by Mindee Arnett
Avalon by Mindee Arnett
Neverfall by Brodi Ashton
Everbound by Brodi Ashton
Evertrue by Brodi Ashton
Scarlet by A. C. Gaughen
I Am Pusheen the Cat by Claire Belton
All That Glows by Ryan Graudin
Split Second by Kasie West
The Last Best Kiss by Claire LeZebnik
I've a lot of ARCs to get to and series to finish so I didn't buy much books this month.
Split Second by Kasie West
Lady Thief by A. C. Gaughen
PLAYLIST
I listened to a lot of music this month and came to certain conclusions:
CHVRCHES is my new favorite band and all because of Cee.
I'm in love with Jessie Ware's Wildest Moments.
Best discovery of this month goes to of Verona.

How was your February?