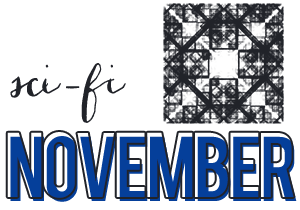 It's happening! Click above for the schedule.
I'm a science person. I wasn't always one but when I was forced to study biology in O 'Levels, I ended up loving it so much that I took science subjects in A 'Levels and wanted to become a doctor. That didn't happen. So in college, I chose Environmental Sciences with a minor in Food and Nutrition. Even though I had no idea what I was doing at the time, it turned out to be the perfect major for me to study. No wonder I love environmental sci-fi so much.
However, as a kid, I used to read books with morals in them (Enid Blyton) and the ones with little or no morals (Francine Pascal) so it was the discovery of Harry Potter that really led to my love for sci-fi fantasy. I've always been fascinated by aliens, browsing UFO sightings online, the concept of time travel as well as alternate realities owing to my obsession to The X-Files. Despite not reading or watching hardcore sci-fi (umm Star Wars and Doctor Who), I've been more than happy with my PlayStation, Dan Brown novels, popular sci-fi YA and of course, The X-Files.
I've been anticipating Sci-Fi Month ever since I discovered that Rinn over at Rinn Reads is hosting it. I'm so glad to be a part of such an amazing event! We're using the hashtag #RRSciFiMonth for the event. Click the banner above for the schedule with over fifty blogs participating. Whoa.
The core of all fiction is imagination and how creative one can get with it. Sci-fi pushes the boundary of imagination with each new sub-genre that pops out. Even within the sub-genres there is endless ways a story can move forward and end up somewhere unventured. I love how sci-fi convolute facts and data, giving it the shape of something strange and intriguing. Like a whole new freakin' planet!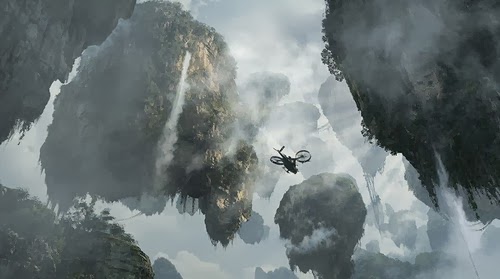 Is there a plane ticket I can buy to get to Pandora, please? (Source)
I absolutely love Inception, Avatar, Megamind, WALL-E, and Iron Man movies whereas, movies like The Day After Tomorrow, Source Code, The Adjustment Bureau, Limitless and Looper are really good.
Science fiction is a pretty solid genre which means there are countless of books in just YA to read from this month. I've been saving up Cinder and Scarlet for this reason alone and I'm currently half-way done with Parallel.
I hope to read at least half of the books I want to. Here's what I'm looking at:
I'm going to be posting sci-fi related posts twice a week. Here's a preview of what's to come:
– Sci-Fi in YA: From alternate realities, robots and aliens to futuristic, space travel and cyberpunk, YA has it all. I'll be discussing the popular sub-genres and more.
– Essentials of Sci-Fi: What does a typical sci-fi book contains and if it doesn't, then what?
– Time Travel in Sci-Fi: Ever since I read and loved All Our Yesterdays, I've been obsessed with time travel so I'll be exploring the genre in detail.
– The Good Scientist: There's no lack of bad scientists with evil plans to take over the world in sci-fi. Where are the good scientists?
– Top Ten Tuesdays the Sci-Fi Editions: What are the sci-fi covers I want to redesign? What sci-fi books would I recommend and what sci-fi stuff am I thankful for? Read all about it on Tuesdays on the blog!
– Book Reviews: First one up is All Our Yesterdays by Cristin Terrill and then Parallel by Lauren Miller.