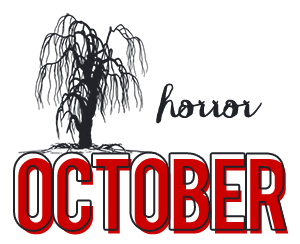 Click the image for more #LEHorrorOctober posts.
"I think… someone is standing behind you."
Alright, alright, I confess that that line has fooled me on many occasions and I don't like to speak much about it or at all. So why am I doing this? Because creepy books are my guilty pleasures. I'm not kidding. I pretty much went straight from reading sweet little kid stories by Enid Blyton to R. L. Stine. His Fear Street and Goosebumps series were fodder for a 12-year-old me. I did try watching horror TV shows and movies but failed horribly (see what I did there). I go from normal to freaking out under sixty seconds just because a scary thought creeped into my mind and BAM!
Two of my friends have been pushing me watch Evil Dead and I might cave in but who knows, right? Right.
So when Leanne from
Literary Excursion
had this thrilling idea for Horror October, I was all over it. I've somehow lost touch with the horror genre as I grew up and I'd like to finally catch up.
All the Horror-Related Confessions
Everyone has these, right?
– I've never read a Stephen King book. *runs and hides*
– I love Frankenstein by Mary Shelley. I'm fascinated by the monster. Yes, I'm weird.
– If I ever do dress up on Halloween (we don't celebrate it), I'd totally dress up as a Gryffindor first. Rules of being a Potterhead and if you don't agree then Avada Kedavra!
– I like blood and gore but too much of it disgusts me which is why I wonder how on earth did I ever want to become a brain surgeon. (I still do. Clearly I'm deluded and sad).
– Sinister looking jack-o'-lanterns creep me out. So do those scary-looking rubber masks. Ew.
Oh, the Horror of Reading Horror!
From classic horror to the standard serial killers and the ghostly undead, I'll be reading a variety of horror books this month. There isn't a set number but it is essential that I read some *points to The Shining*
I'll also be re-reading some of the R. L. Stine books I own which is still in the works because they're back at home and I'm not. *pouts*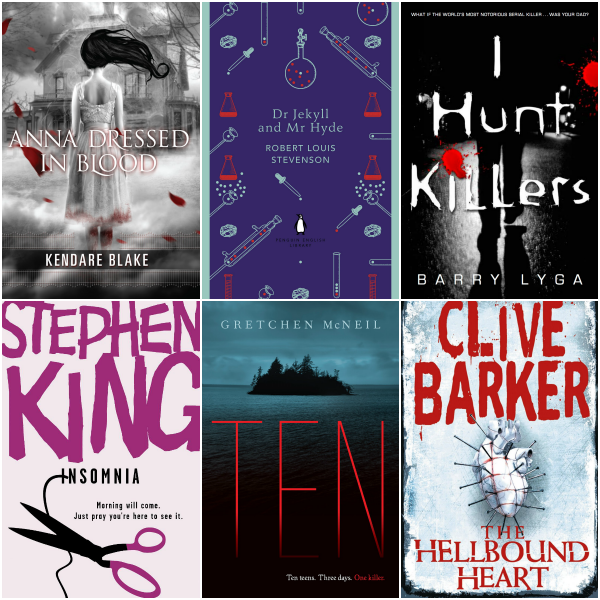 The Strange Case of Dr. Jekyll and Mr. Hyde by Robert Louis Stevenson
I'm pretty satisfied with my list and more than ready to begin.
Horror is More Than Just a Genre
It's not all about me reading. I'll be posting all sorts of horror posts.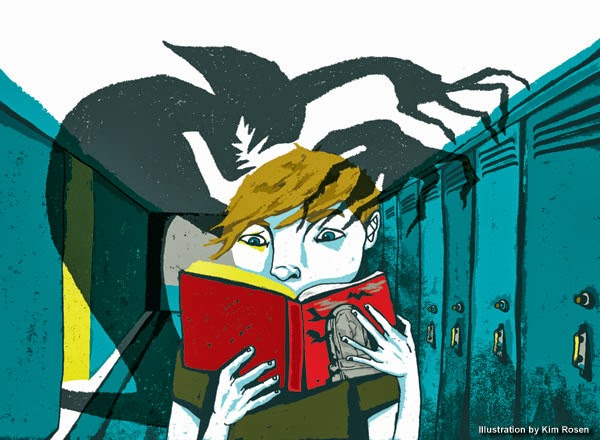 – Essentials of Horror: Be it the undead or the living dead, there are certain elements that have to be present to make any book a horror book.
– Horror in YA: What do YA readers like to read when it comes to horror?
– Books about Horror on Deserted Islands: Such books are pretty much staple when it comes to horror but the good news is that they never grow old. I'll also be talking about why are settings important.
– Top Ten Tuesdays the Horror Editions: From scary-to-look-at book covers to scary character names, I've got it all covered.
– Book Reviews: First one up is Something Strange and Deadly by Susan Dennard.