I love TV shows! They're the sole purpose of my existence (no, they're not but this is a perfect world and so they're today). So is unlimited tea, free time of course, books. So I came up with ten shows I'd be watching endlessly because I'll never get tired of them. It's all will be just very good.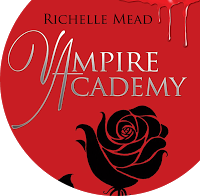 Imagine six seasons for each of the book and extra episodes for the bonus scenes. I'm aware that I'm only on book two but that doesn't make the show sound any less appealing which I'm sure would be hell of a lot more appealing than say, the *cough*
Vampire Academy
movie coming out on 14 February next year *cough*
"If I let myself love you, I won't throw myself in front of her. I'll throw myself in front of you."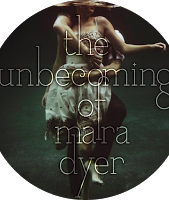 Mara Dyer sounds so much better than well, any creepy mystery show ever made. I love the process of unraveling a mystery, being engrossed in something deeply and still not get enough of it. Needless to say
The Unbecoming of Mara Dyer
is all these things and more. There'd be a real Noah Shaw in the perfect world.
"Thinking something does not make it true. Wanting something does not make it real."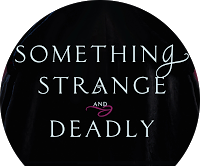 1876 Philadelphia. Zombies AKA the Dead. Eleanor Fitt. Does it get any better than this? I don't think so. Just aim for the knees when it comes to
Something Strange and Deadly
and carry on.
"You have the curiosity of a cat and common sense of a goldfish."
Assassin nuns. It's like the catholic Game of Thrones. All the chilling intrigue, romance and politics in Grave Mercy would be something ah-mazing as a TV show.
"This is what I want to be. An instrument of mercy, not vengeance."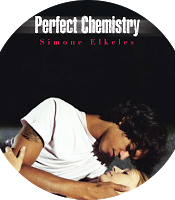 As a TV show,
Perfect Chemistry
would be be like unlike anything ever seen on TV. Everyone hides their true self, Perfect Chemistry shows how.
"We're actors in our lives, pretendin' to be who we want people to think we are."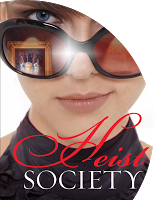 Aren't we all tired of shows where cases are dealt with on an episode basis? How about a heist per episode? Why is everything so much better in the perfect world? Oh, Heist Society. (There is a movie in the works, though).
"It is an occupational hazard that anyone who has spent her life learning how to lie eventually becomes bad at telling the truth."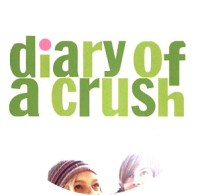 Edie is just the best character ever and she'd rock as a character on TV. I just love this series so much and have read it countless times, so just gimme a TV version of it. I deserve it.
"It wasn't like I'd woken up and decided to be a bitch, it was more like I'd woken up to find bitchiness thrust upon me."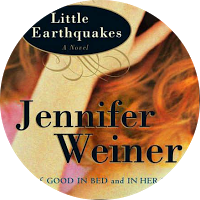 Little Earthquakes is a beautiful book. Five mothers and their ups and downs in life. I wouldn't mind watching
such a show.
"She thought of what it would be like to grow up without the one certainty that every baby deserved – when I'm hurt or cold or scared, someone will come and care for me – and how that absence could warp you so that you'd lash out at the people you loved, driving them away when all you wanted to do was pull them closer."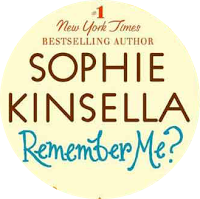 In
Remember Me?
, Lexi's memory loss due to a car accident came with many complications. She is sad, quirky and deep at the same time and I'd love to see her cope with her life when she's actually living the one she had three years back. Intrigued, yet?
"The trouble with giving yourself a pep talk is, that deep down you know it's all bullshit."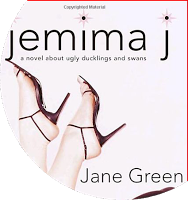 Every girl on this planet have been called fat at least once in her lifetime and Jemima J is no exception.
"I do believe in fate, but I also believe that we control our own destinies, and I'm not sure which I believe in more. I think that mostly I believe that life is a bit like a tree, and that there are several branches we could take. I think that's where the controlling our own destiny bit comes in. If we choose a certain branch then our life will go one way, and fate will throw things at us from then on."
Have you been TV-ed yet? Leave a link to your top ten Tuesday post and I'll be sure to visit!