I suck at committing myself to read beforehand. Not always but usually. But if I'm doing a list of top ten, I'd be getting to at least half of these before fall's over. Right? Right.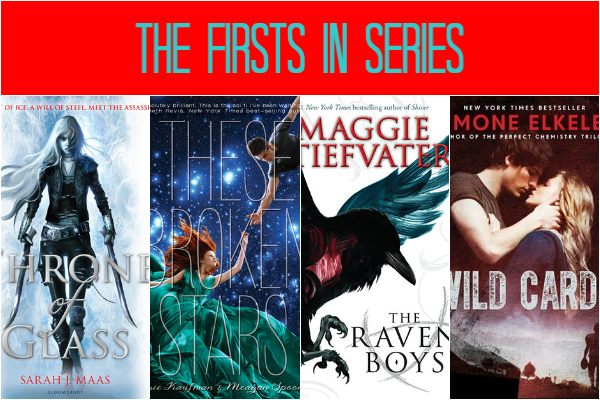 i. Throne of Glass by Sarah J. Mass
Well, where do I begin? I was supposed to read it last year. I waited for my copy to arrive, which I'd won, but got lost in the mail. Then I came across
The Starkillers Cycle
by Sarah J. Maas and Susan Dennard which is so freaking amazing. I also happen to read Something Strange and Deadly last month and now, I'm dying to read Throne of Glass.
ii. These Broken Stars (Starbound, #1) by Amie Kaufman and Meagan Spooner
I loved the cover, the sci-fi-ness of the story and I was so happy dancing when I got approved for this. It sounds like a perfect fall read so yes to These Broken Stars.
iii. The Raven Boys (The Raven Cycle, #1) by Maggie Stiefvater
Do I even need a reason? Of course not. Moving on.
iv. Wild Cards (Wild Cards, #1) by Simone Elkeles
One of the first YA books I came across was Perfect Chemistry and I've been waiting for this series to take shape for more than a year now. Eek!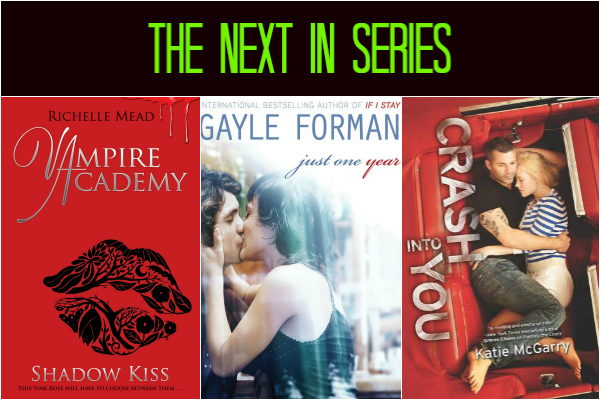 v. Shadow Kiss (Vampire Academy, #3) by Richelle Mead
I'm currently reading Frostbite and I'm loving this series like anything so yes, yes and yes.
vi. Just One Year (Just One Day, #2) by Gayle Forman
I need this like yesterday.
vii. Crash into You (Pushing the Limits, #3) by Katie McGarry
Isaiah. 'Nuff said.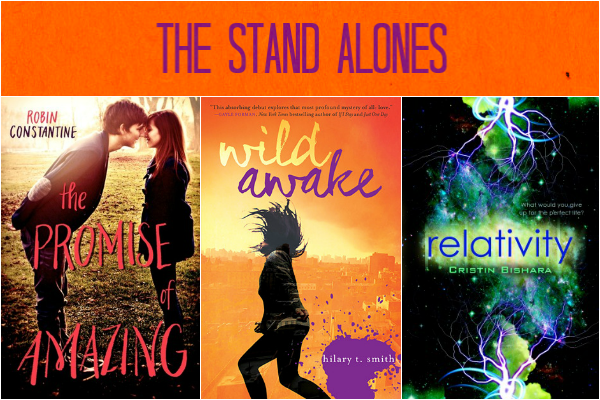 viii. The Promise of Amazing by Robin Constantine
This looks like a perfect light read so I'm really looking forward to reading this.
ix. Wild Awake Hilary T. Smith
Wild Awake is more towards heavy emotions so yes to all the feels.
I just want to read this now.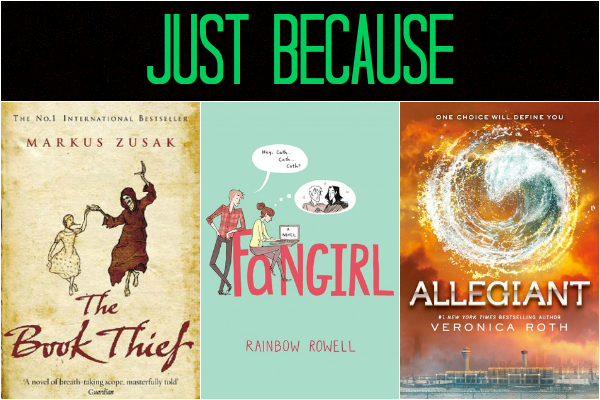 xi. The Book Thief by Markus Zusak
I feel like such an embarrassment to have not read this book yet. But fear not for Wendy, Tonya and K are having a The Book Thief readalong in October over at The Midnight Garden which I totally approve of.
xii. Fangirl by Rainbow Rowell
Well, of course this would be make the list.
xiii. Allegiant (Divergent, 3#) by Veronica Roth
I should get to Insurgent so that I can get to this. I'm nervous and sickeningly excited. *pouts*
What's on your fall to-read list? Do we have any of the same titles? Leave a link!