Today's post sure as hell took a lot of time to take shape. I literally started learning Photoshop yesterday and I thought it'd be great to incorporate some of my learning into something presentable. And then my internet decided to stop working so here I am, late to the Top Ten party this Tuesday. Anyway, all of these sentences are from my absolute favorite books however, I haven't as much of time I'd have liked to ponder over them so there are not strictly the top ten. (See, I could be a perfectionist if I try
really
hard).
Note: The last line is a spoiler for anyone who hasn't read The Hunger Games trilogy so please steer clear of it.
END OF THE BEGINNING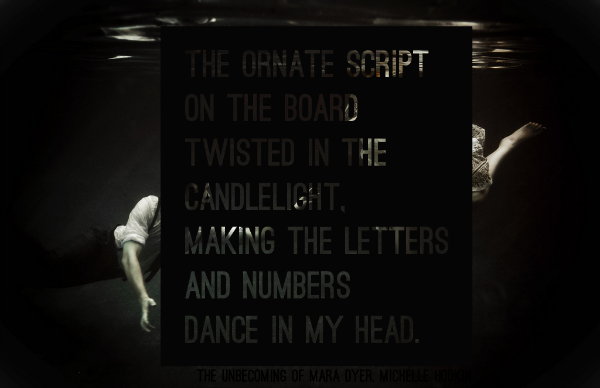 The Unbecoming of Mara Dyer plays perfectly with words making them appear gloriously dark and creepy as proven by the opening line. It is just how I like my mystery to be.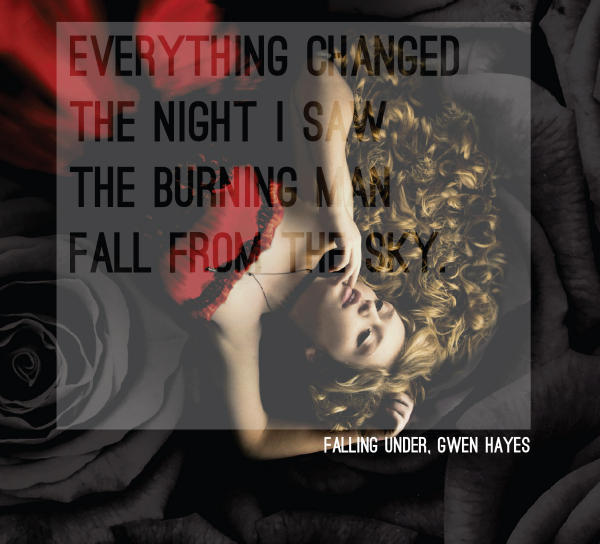 Falling Under is another book that is ghastly beautiful and its play on words oozing out a liquidy dreaminess which made me want to go on reading it. (It made me spew out a hard-to-get-into sentence right there).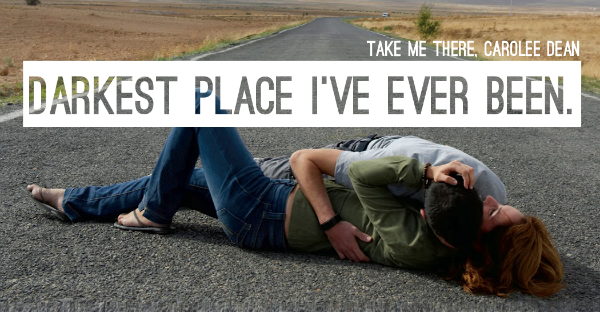 The opening line of Take Me There immediately made me wonder whether the place is physical or merely mystical and thus began a tumultuous journey with Dylan. I've
no
words to describe just how much I love this book. (I mean, I do have
some
).

No explanation needed for it's Harry Potter and the Sorcerer's Stone.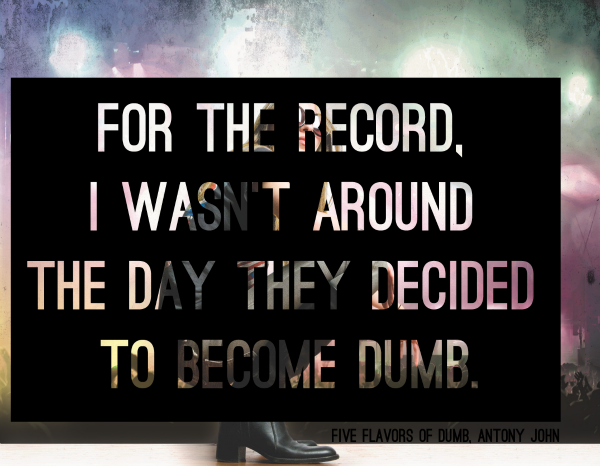 The opening sentence of Five Flavors of Dumb borders on ending up having a dramatic flair and in piquing my curiosity. This book is adorable and Piper is a very cool character. I think we could be best friends.
BEGINNING OF THE END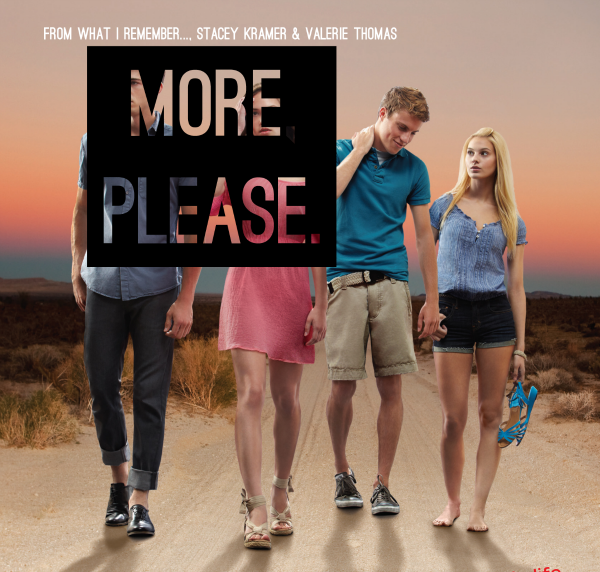 My thoughts exactly! But because I didn't want From What I Remember… to end. It's a perfect road trip book that is equal parts hilarious and emotional. Loved.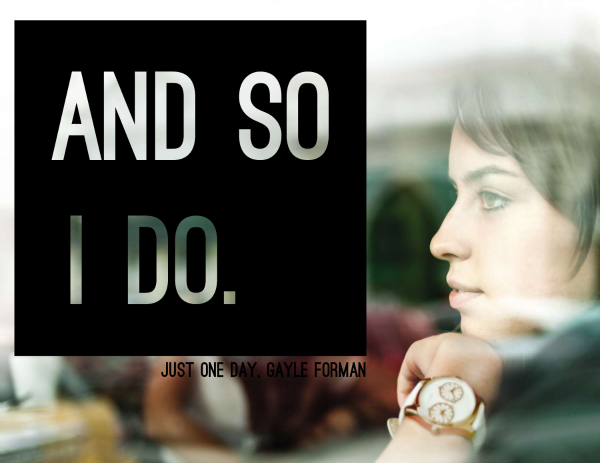 An epic cliffhanger ending if there ever was one! My heart was thundering when I finished the book and I had to calm myself down because everything was just so- bright and calm and what-the-what-! in my mind. Just One Day, I love you.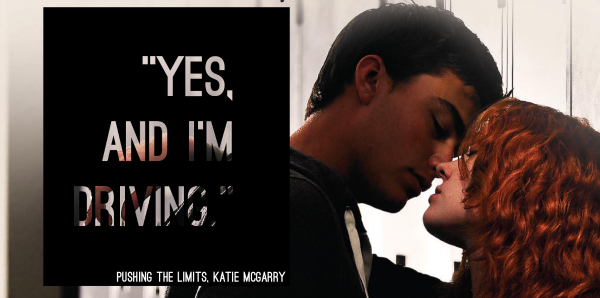 I wanted to pick the opening line instead but there's just something so attractive when a book that made you feel ALL the feels ends on a driving-into-the-sunset note. Sigh.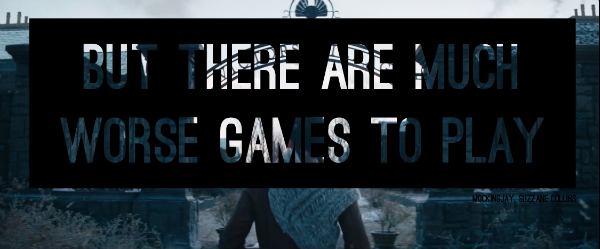 There's a world of
difference
between the Katniss of The Hunger Games and that of Mockingjay that never fails to astound me. Sometimes you just have to succumb to the disease of the mind before you succumb to your impending death.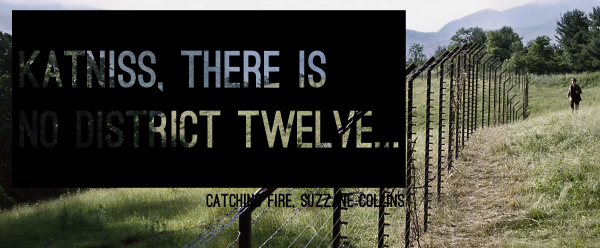 I think I'd have died if I've read Catching Fire when it was first released because that cliffhanger of an ending is a killer. But it's my favorite kind of a killer. Catching Fire is a shocker book and because of that alone, I just love it the best in the trilogy.

What do you think? Which five does it for you? Are you for beginnings or endings? Leave a link to your post because I'm all for sentences this week!