You can never have too much tea, coffee and settings. Setting a scene is essential and these are the top places where I'd like the main characters to be at some point in a book. Some of these places reflect my personality while others are just classic settings.
Mountains are exquisite, majestic and they have a kind of quiet beauty that ruins of a palace have but with no ruins.
Historical romance books are filled with balcony or terrace scenes why not mix terrace settings with the contemporary genre for a whole new image instead of just sneaking out of them? I will such books.
Clubbing, buildings and city lights. Think Vegas but with a lot of subtlety and a damaged protagonist. There are no shortage of such settings in movies but I'd love to read more books with it.
I love road trips books so this had to be on the list. Think Carolee Dean's Take Me There which basically made me fall in love with road trips and books with road trips in it. Believe me ,they have to be the classiest books out there.
I adore winters. Snow provides one hell of a cover and it's a perfect setting for mystery books. A secluded cabin and a murderer on the loose? I think I even read such a book before and I want more of them!
Remember Gossip Girl, steps of the Met and Queen B? No wonder I want to read books where scenes take place on the steps!
Cobblestone streets always make me think of a woman wearing red heels running away or towards her lover. It can play out in different ways but it all sounds really artsy to me. Also, I always associate cobblestone streets with Europe somehow.
I am someone who loves nature more than I can ever care to admit. I like to think that trees have soul and the woods can provide serenity. They seem personal and it's a place where humans are really in touch with themselves. Thus, a setting in the woods sounds just about perfect to me.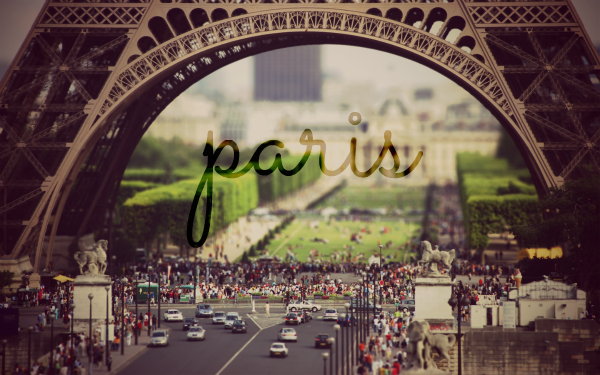 Photo Credit
Paris ought on many lists today, it is on mine and I haven't even been there! At first, Paris fascinated me with the city of love vibe it had on going but now, I'm also fascinated with more of it. There are so many aspects of Paris that I'd love to see with my own eyes. The art, cafes, railway stations, The Louvre, opera houses, cuisine, libraries and of course, the Eiffel Tower. Sigh.
Let's face it: rains scenes are the best kind. They are intense and the setting can play out on so many different ways from being extremely sexy to downright creepy. I remember Simone Elkele's Rules of Attraction had that one scene where the main characters are kissing leaning out of cars' windows parked parallel to each other. It's even on the cover and it's a pretty amazing scene.
Link up your Top Ten Tuesday's post below and I'll be sure to visit!