Click the banner for the tour schedule.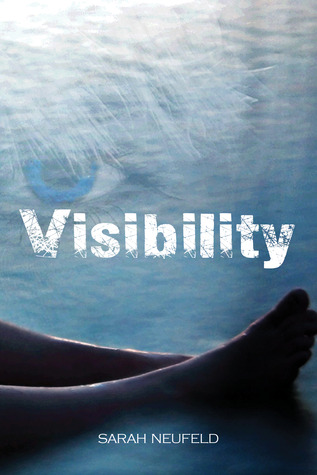 Title: Visibility
Author: Sarah Neufeld
Genre: Young Adult, Fantasy
Publisher: RainTown Press
Release Date: 20 May 2012
Pages: 184 (eBook)
The Synopsis
Natalie Irving is used to living in the shadow of her infamous mother's celebrity—she's done it all her life. So when she discovers that she has inherited Jaydn's claim to fame, the talent to turn invisible, she knows she finally has the chance to step into the spotlight.
Now that she is one of only two people in the world with such an ability, Natalie has a choice to make: follow in her mother's footsteps or choose a different path, crafting a unique identity that is hers alone.
The Super Survey
In Visibility, Natalie has the ability to become
invisible. Well, this is the fun part! You can see this blog tour focuses on super powers and so, every participating b
log has one.
I had so much fun writing down my answers! I hope you do reading them. Also, there is a fantastic giveaway at the end!
1. What is your super power?
The ability to read in the dark. As an avid reader, I love my ability! Jealous that you'd like to have it, too? I knew that.
2. Have you told anyone about it?
No, I haven't because no one really understands my need to read books and if I were to tell them I can read in the dark, they will surely think I am on a self-destructive path to wreck my eyes. Sigh…but my best friend knows.
3. Have you chosen to use it for good, or evil?
I used it for good because I can read books when it's after midnight and complete my reading challenges and the what not.
4. Have you had any super power–related instances at school/work?
I had one at school and that was the day I discovered my ability to read in the dark. What happened was that there was a sudden power outage and as the classroom got cloaked on darkness, I was seeing all these shimmering words on the board and then on all the books around me. I focused on mine and ta-dah, I could read all the words! I could hardly contain myself but I didn't want anyone to know about it, so kept quiet. Not too quiet, but I managed!
5. Spandex, or no spandex?
No spandex, because I really don't need it and we wouldn't want anyone discovering what I can do, right?
About the Author
A one-time member of Mensa, Sarah Neufeld loves solitude, literature, and travel. She is a true advocate of the graphic movement in literary circles, and draws on Japanese manga in particular to inform her writing.
She currently resides in Portland, Oregon, and works as a freelance Japanese translator. When she isn't busy writing, Sarah can be found learning new languages, hiking the urban forests around Portland, and enjoying manga over a cup of tea.
Sarah Neufeld can be found at
The Giveaway
a Rafflecopter giveaway
Thanks to RainTown Press for organizing Visibility blog tour.