Click the banner for the tour schedule.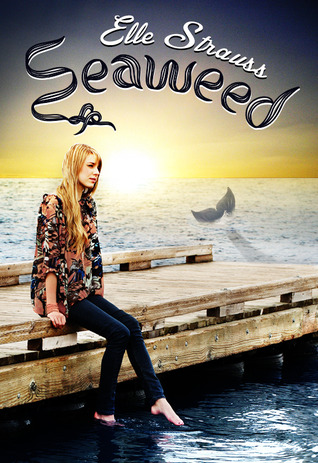 Title: Seaweed
Author: Elle Strauss
Genre: Young Adult, Fantasy
Publisher: ESB Publishing
Release Date: 15 June 2012
Pages: 223 (eARC)
Synopsis
Dori Seward can't wait to get out of Eastcove, a sleepy fishing village on the border of New Brunswick and Maine. She bides her time by hanging out with friends, attending swim club, and holding her biggest competition, Colby–who wants more than just friendship, at arm's length.
Then Tor Riley comes to town and he has everything Dori dreams of in a boyfriend–looks, athleticism and mystery.
But Tor also has a tantalizing secret and Dori is determined to find out what it is. The truth is crazier than her wildest imaginations and more dangerous, too. Dori has new enemies, and they will do anything to get to her.
Her life, her dreams and her love for Tor are all weighing in the balance. Will Dori risk it all in order to have it all?

My Rating
* *
The Review
Seaweed is a very fast-paced, cute and quick read. Eastcove is as far away from anything exciting as possible. But that is soon over when Dori meets Tor on the beach. And then he takes off rather abruptly and mysteriously. This ends up starting a trail of events in which Dori has the front seat.
Dori is a swimmer and a competitive one at that, her competition being with Colby who has a crush on her. Dori wants out of Eastcove and a swimming scholarship is the only way, really. But lately, her legs are getting itchy and gets an unattractive shade of red whenever she swims. Also, there is a weird clump of pimples behind her ears and random bruising.
As time passes, Dori and Tor find themselves spending time with each other more and more. But things take an unexpected when Tor has to leave Eastcove to be with his family because of some approaching danger. Dori is devastated and tries to cope. However, when another new boy, Riley, starts taking interest in her, she figures it's a good way to get her mind of off Tor. But things are bound to get more complicated.
In all, Seaweed is a great read for summer. It is definitely set apart in the paranormal aspect being my first book reading about it. I enjoyed it and it took me a couple of hours to finish it. The world-building in the book is creative and I really enjoyed reading about Tor's way of living. The ending does leave space for another book and if there is a sequel, I'd like to know what's in store for Dori.
"The flames of the bonfire licked high toward the murky, open sky. The burning wood snapped and popped at its base. Smoke meshed with the salty essence of the sea and I breathed it in slowly."
"The sea breeze blew around us, entangling our hair. The seagulls circled around, squawking and we could hear harbor seals barking in the distance. It was like nature was demonstrating her favor."
About the Author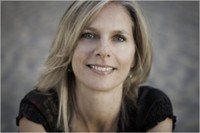 Elle Strauss writes time travel and merfolk chic-lit, light SF and historical YA fiction. When she's not writing, she's reading, hanging out with friends and family, and sometimes traveling. To ward off writer's butt she does a bit of hiking, biking and yoga. Elle is married with four children and divides her time between British Columbia, Canada, and Germany. She writes upper/mature YA (historical and science fiction) under the name Lee Strauss.
Elle Strauss can be found at