Click the banner for the tour schedule.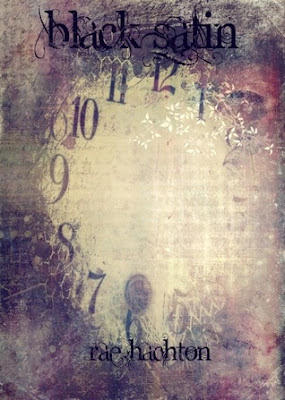 Title: Black Satin (Pretty In Black, #2)
Genre: Young Adult, Paranormal
Publisher: Teen Pulse
Release Date: 28 May 2012
Pages: 303 (eARC)
Synopsis
Marcus Marble has disappeared from Ellie's life, and she needs answers to questions and he's the only one who can answer them. How is her sister back from the dead, and why is Ellie still alive?
When Ellie realizes Marcus isn't coming back, she is forced to move on with her life the best way she can, in hopes of finding the answers herself, but when people at school begin to be viciously murdered, and Giles reveals to her a life changing secret, she decides to investigate the possible truth of it.
What she discovers is more than she thought she would. The only time Ellie feels normal is when she's around Walter, the new guy at school. And normal is how she wants to feel, now that Marcus is gone from her life. But Walter may not be all that he seems, either, and she just might spiral in to an even more dark world, she never thought possible. And when it occurs to her that Marcus has made the decision to pass on through to the afterlife, during the Risorgimento, she races against time to stop him, while knowing she has feelings for Walter, too.
Will she make it in time to stop Marcus from passing through, and if she does, what will she tell Walter? Her heart will have to make the final decision. But will the choice be worth dying for
My Rating
* * *
The Review
As it usually is with sequels, Black Satin delves deeper into the world of Nevermore: the Evermores, the Corvidae hunters and the Gargoyles. It explored more despite being more fast paced and with more action. Ellie gets to know more of her past; meets people who know more about the land of Nevermore and the Land of the Naught (Gargoyle's residence) and uncover the mystery surrounding her life.
Ellie, being a mature protagonist, knows that she has to move on somehow now that Marcus has disappeared from her life. But she also knows that despite having her family the way it was before everything turned ugly will never be enough. She tries anyway.
Enter Walter, the new student, who is instantly attracted to Ellie, is devastatingly good looking and have an air of mystery surrounding him. This is where the story gets off-track. I personally think the story could have easily moved forward even without Walter. It just complicated things and as for the role Walter played, that could have been fulfilled by Fifi. The reason I am saying this is because being as feisty and smart as Ellie is, the more quickly Walter fell for Ellie. In fact, it was insta-love for them. I think it made Black Satin a somewhat ordinary story.
However, I saw Ellie grow in Black Satin even though she seemed to neglect her family for Marcus which is understandable but not to the extent that Ellie went to. The dream sequence scene where Ellie dreams of clocks is visually simulating scene and I was entranced. Walter, on the other hand, is a character who is capable of competing with Marcus for Ellie; he has that factor.
Marcus was absent from most of Black Satin. At the start of the book, there is a chapter that narrates the scene from Marcus' point of view when Ellie and Marcus first meet in the cemetery. I found it to be a pleasant addition as it provided me with a much needed insight on the character of Marcus.
In all, Black Satin is an interesting read and I would be continuing the story to its last quartet. The rituals of the Nevermores, the journey of Ellie to the Land of the Naught and finally, the race against time to get to Marcus before he passes over during the Risorgimento ceremony is what Black Satin is all about. The spunk Ellie has is very likable and I look forward to reading more from Rae Hachton.
"Snow flakes fell from the majestic sky above us, wrapping us in a haunting globe, both tragic and beautiful."
About the Author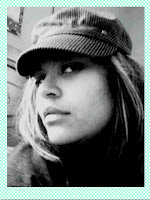 Rae Hachton [pronounced H-ton] is the nom de plume of author Desirae Hennington. She is the Indie Author of the Gothic Romance series
Pretty in Black
. She is twenty-three years old and lives with her Muse and her Ghost. When she is not composing new novels, she is working on her cinematography studies, and devouring YA books. Her favorite band is The Raveonettes, and she is a major fan of Edgar Allan Poe and Ravens and Crows.
Although she is writing Gothic Fiction at the moment, her favorite genre of all time is Contemporary YA. Favorite contemporary book: tie between Forever by Judy Blume and the Summer I turned Pretty series by Jenny Han. Favorite author: David Levithan. If Rae Hachton wasn't writing, she'd give it one last shot at being kewl, and probably start a band.
Rae Hachton can be found at
|
Smashwords |

The Giveaway
Thanks to Rae Hachton and Supa Gurl for providing me a copy of Black Satin for review.