Armchair BEA is a virtual event for the book bloggers who can't attend Book Expo America and the Book Blogger Convention in New York this June (June 4 – 8, 2012). Go to Armchair BEA for more details and to join in all the fun!
Today's post is about going "Beyond My Blog" and so it's all about
sharing tips for getting beyond the blog! But as it doesn't really apply I'm going to hare a fun aspect about my blog or life that may be completely separate from books.

Today I want to talk about a fun aspect of my life is that I like solitude more than I like being among people. Now I know that doesn't really sound like fun exactly but I love hiking! I think mountains are the most beautiful and serene part of nature and I can totally imagine myself living in a cabin up on the top of a mountain, preferably in a cold region. No skyscrapers view for me, I am all for the greens, the hills and the altitude! Think a cup of tea, a book and mountain, sounds divine.
Lucky for me, the city I live in is a valley and so I get a 24 hour view of mountains right from my window. A fun trivia is that one of the mountains form the shape of a sleeping beauty. You can see the face and bosom of in the picture below: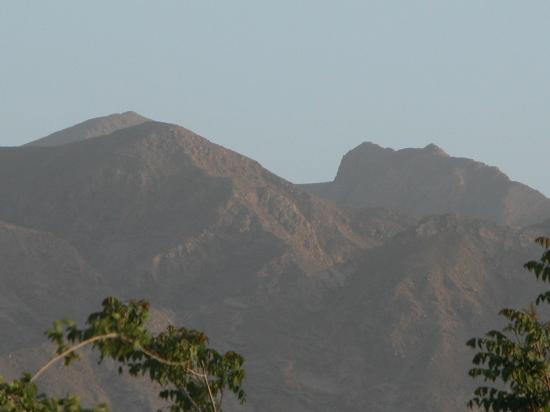 So what do you guys think?