Click the banner for the tour schedule.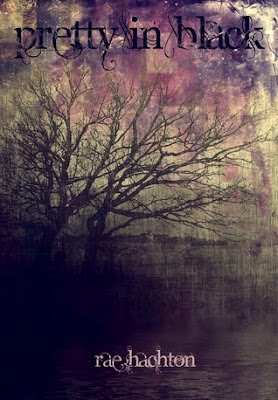 Title: Pretty In Black (Pretty In Black, #1)
Genre: Young Adult, Paranormal
Publisher: Teen Pulse
Release Date: 1 November 2011
Pages: 312 (eARC)
Synopsis
Some Things are Pretty. Some Things are Black. Love is both.
[Ellie Piper]
She wanted to die. He arose from the grave. He was sent to kill her. She was trained to kill those of his kind. But fate had other plans. He searched for 119 years to find her. & There's no way in hell he's letting her go. Dead or Alive. They're fated.
[Marcus Marble]
How far would you go to be with the one you love? Would you die for her? Would you kill for her? What if the only reason you're still alive is because of her? What if the reason you came back from the dead, was to be with her? But what if your job was to kill her, but you fell in love instead? And now you're being hunted by your own kind?
Destroy? Or be Destroyed?
My Rating
* * *
The Review
Pretty In Black is a dark young adult book but that is not it. It is emotional, it is raw, it is deep and most of all, it is bittersweet. Ellie likes to spend time in cemetery ever since her life turned upside down, from being the captain of the cheerleading squad and having a family to living in a trailer with a mother who doesn't care and a stepfather who brings her down overnight.
The book starts with Ellie trying to cut her wrists and succeeding when she succumbs to the darkness enveloping her. But then someone tells her to wake up. Her first and a very intriguing encounter with Marcus Marble leaves her feeling relaxed, confused and somewhat annoyed. Ellie has abandoned her previous life the day her sister was raped and then murdered. High school and day-to-day life just became trivial and meaningless. Nobody cared. Not until Marcus.
The cover is a perfect combination of pink and black and it defines Ellie in more ways than one. Ellis has a genuine feminine side but she has lost sight of who she really wants to be and that's when the blackness seeped in and made itself a part of her. Of Ellie.
Ellie has a couple of strange encounter with Giles who tells her that she is the chosen one. And somehow Ellie believes whatever he says. Then she spots a white raven looking at her. But ravens are black. That has Ellie intrigued. And then her so-called BFF, Madison, wants her to rejoin the cheerleading squad and her cheating boyfriend, Declan is being Declan and trying to convince her that he is sorry he cheated.
Ellie finds comfort in only those moments when she is with Marcus who is a tortured soul, he is a monster but he is genuine and he knows what he is capable of. But he is not strong when it comes to Ellie. He wants to be with her at any cost. And Ellie feels the same way.
But it is not simple as that.
Pretty In Black left me wanting more of Ellie's and Marcus' story. I have questions about Ellie's life and what Marcus did in the end. I want to know what is real and what is not real in the world Rae
Hachton
has created. In other words, I really liked Nevermore and what Ellie and Marcus and capable of and why is their love really forbidden. The writing style is very engrossing and the words are beautiful. The words has a poetical touch to them embedded in the story. I definitely look forward to reading Black Satin, the second book in Pretty In Black series.
""I have a broken heart, Marcus."
His eyes twinkled greater than the stars above us. "I can unbreak it."
And I believed him. I'm sure he could even make a bouquet of veins appear beautiful, though they were tragic. And I was sure I'd be just that, a bouquet of veins, if something went wrong, and this didn't work out. I needed it to last forever, even if it really didn't."
About the Author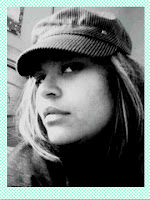 Rae Hachton [pronounced H-ton] is the nom de plume of author Desirae Hennington. She is the Indie Author of the Gothic Romance series
Pretty in Black
. She is twenty-three years old and lives with her Muse and her Ghost. When she is not composing new novels, she is working on her cinematography studies, and devouring YA books. Her favorite band is The Raveonettes, and she is a major fan of Edgar Allan Poe and Ravens and Crows.
Although she is writing Gothic Fiction at the moment, her favorite genre of all time is Contemporary YA. Favorite contemporary book: tie between Forever by Judy Blume and the Summer I turned Pretty series by Jenny Han. Favorite author: David Levithan. If Rae Hachton wasn't writing, she'd give it one last shot at being kewl, and probably start a band.
Rae Hachton can be found at