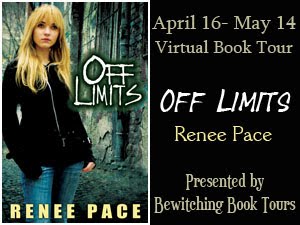 Click the banner for the tour schedule.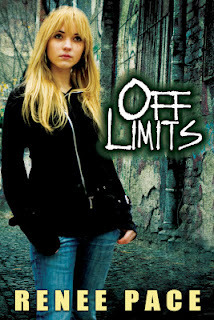 Title: Off Limits (Nitty Gritty, #2)
Genre: Young Adult,
Publisher: N/A
Release Date: 8 December 2011
Pages: 164 (eBook)
Synopsis
Lindsay looks and acts like the perfect fifteen year-old, but she's hiding a dirty little secret that no amount of fashionista coverings can make better. Telling her mother her step-father is molesting her is not an option. Trying to kill herself again haunts her more than the scars on her wrists, and pretending to be perfect at school might very well drive her over the edge.
Megan knows all about lying. It's been part of her life ever since she realized the only way to escape her poverty-stricken neighborhood was to work hard, keep her mouth shut and wear a mask no one can penetrate. All that changes when Lindsay befriends her.
Can two girls who have little in common discover the value of a real friendship or will the secrets they dare not speak destroy them both?
My Rating
* * *
The Review
I chose to read and review Off Limits because I wanted a taste of hardcore realistic fiction and that's exactly what I got. Off Limits is not the usual contemporary YA, it's serious and makes one think. Moreover, the book offered something I don't usually read about so I am glad I read it.
I identified more with Megan than Lindsay maybe because I couldn't think of myself as someone who can allow someone else to treat me that way. So to say that Lindsay did have a choice in the matter but she was too scared to go through with it would be correct. Also, ignorance is bliss so thinking about it not happening to her and detaching herself from it probably did the work. Yet, I found the whole situation to be absolutely horrifying.
Megan, on the other hand, is stronger than Lindsay. She stands up for herself and is smarter than anyone would know her to be. Sure she keeps to herself and know she that getting good grades is far more important than any social life in the Prep school. She's got her insecurities all right and knows much more about rape and molestation than Lindsay could ever know.
Therefore, Megan and Lindsay are more alike than any of the girls they associate with. They can help each other see the good in the other. I just didn't like it when Lindsay chose to ignore Megan and refused to actually see what she is all about. But I was glad when she agreed to help Peter and come out of her comfort zone.
By the end of the book, both Megan and Lindsay went through change. They matured in more ways than one. I was engrossed in the book and got sad when it ended all too suddenly. I hope I get to know more about what happened to Megan and Lindsay in future.
"We're both crying for two different reasons. Her hand soothes my hair but I'm not relaxed. We went down this road once before. I've got the scars to prove it."
About the Author

Renee Pace is a multi-published author who likes to tackle real teen issues in her nitty gritty series. She calls Halifax, Nova Scotia, Canada home. Mother of four she juggles writing, deadlines and her children's hectic schedules. She is a member of Romance Writers of America, Romance Writers of Atlantic Canada, the Writers Federation of Nova Scotia, and the Society of Children Writers & Illustrators.
Her first nitty gritty book, Off Leash was a 2011 semi-finalist in the Amazon Breakthrough Novel Contest. Her second book Off Limits tackles poverty and sexual abuse, and for her third book, Off Stroke debuting May 2012 Pace writes about young love and prejudice.
Renee Pace can be found at